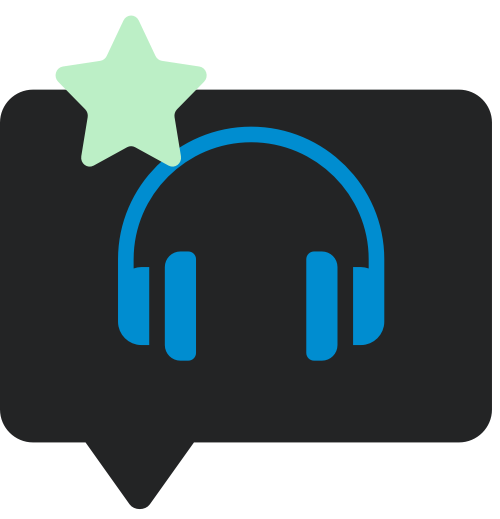 Reviews
Review: George Michael / Freedom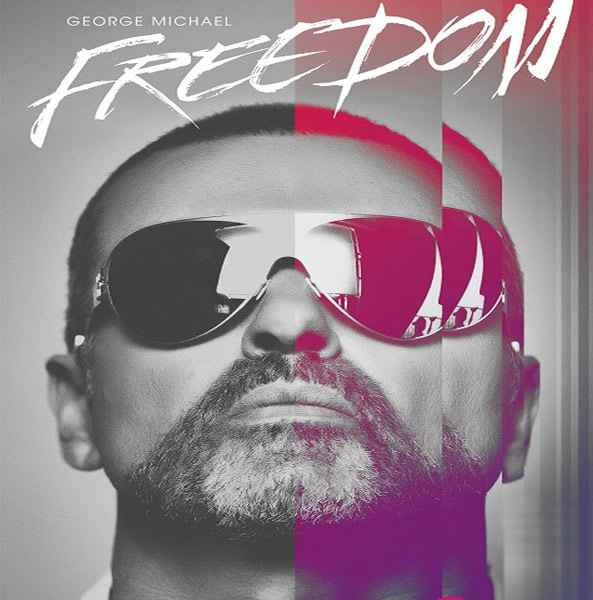 Disappointing documentary skims the surface of a complex artist
The first inkling that there might be a George Michael documentary in the works came back in 2016, when George reached out to fans via his website to ask for rare photos and footage "from 1988 through 1994".
In the end, I didn't see much in the way of such fan content in George Michael: Freedom last night, a new documentary (shown in the UK last night) that took us through the now fairly familiar stages in George's career – Wham!, tight shorts, Top Of The Pops, Making It Big, Going Solo, Mega-stardom with Faith – before finally slowing down the frenzied pace in the very late 1980s when George attempted to step back from the rather crazy level of fame he had attained at that point.

The particular focus was on 1990's Listen Without Prejudice album (which is reissued on Friday) and the infamous Sony court case. Watching Freedom was inevitably incredibly poignant, given the fact that George is no longer with us, but in an attempt to dispassionately judge the merits of the documentary, we really need to put the sad events of last Christmas to one side. Also, let's not forget, Freedom wasn't made as a tribute to a deceased singer, it was more or less finished before George passed away. An introduction by Kate Moss and a final image of a smiling George with '1963-2016' underneath were the only references to his passing.
One of the main problems with Freedom was a lack of focus. Was it a career-spanning overview? Was it about the making of Listen Without Prejudice (like those normally excellent 'Classic Albums' docs)? Was it an examination of George's personal life, of grief and lost love, or was it concerned with the Sony dispute – a courtroom drama?
In the end, it was bits of all of the above, but anyone really interested in one aspect may have been left disappointed. George was a brilliant songwriter and a superb singer, but he wasn't renowned for his documentary making skills. He directed Freedom (with longtime friend David Austin) and narrated it. How impartial can you really be when the subject is yourself?
What I really wanted was a forensic examination of the Sony court case. One of those documentaries where everyone involved gives a detailed account of what happened when, and why. But we got nothing like that. To be fair, George did give time to record executives like Sony's Paul Russell and Clive Davis where they tried to put their point of view across, but it was obvious where your sympathies were supposed to lie, and that's one of the reasons this issue isn't as engaging as it should be. It's hard to share George's sense of burning injustice. Sony in the USA didn't apparently "get behind" Listen Without Prejudice, so it underperformed in America. This was an album for which he only made one video and refused to do anything to promote. As he explains in the documentary, with his second solo album George wanted to put behind him the 'character' that was the George Michael of the Faith era (sunglasses, leather jacket, gold earring) and focus on the art; the songwriting and recording music. However, crucially, he wasn't prepared to make this change and just shrug off any resulting lack of sales. Record companies do need tools to do the job of promotion, and when Clive Davis likened it to a film star not getting on the bandwagon and going to premieres to promote a movie, he had a point. Although the Listen Without Prejudice album sold better than Faith in the UK, the singles still suffered, badly. Yes, Freedom '90 is a great song, but it only reached number 28 in Britain and that was the one track that actually had a video!
David Bowie was as big a rock star as it gets, especially in Britain, in the early 1970s, but he didn't retreat to Berlin in 1977 to make Low and Heroes expecting to have a hit album like Ziggy Stardust. Neil Young made On The Beach after Harvest. As he said in the sleeve notes of Decade, "Heart Of Gold put me in the middle of the road. Traveling there soon became a bore, so I headed for the ditch. A rougher ride, but I saw more interesting people there." In some ways George was echoing both of those moves, but when it was a 'rougher ride' (and the LWP album didn't perform as well as Faith) he threw his toys out of the pram.
Similarly, when George wanted to walk away from his Sony contract, because of how relations had broken down (they had a "lack of respect" for him) it comes across as very naive, him thinking that they aren't going to fight to enforce a legally binding contract. There was a lack of detail and a lack of analysis in terms of the court case. As this excellent 1995 report in The Independent testifies, after George lost the case, David Geffen paid $40m to Sony to buy him out of his contract. Why didn't Freedom contain an interview with the man who was willing to spend $40m on him?
There was no serious examination of the Listen Without Prejudice album in Freedom. We had to watch as people like Liam Gallagher, James Corden and Stevie Wonder listened to tracks such as Praying For Time and endure them telling us how good they are (we already know, thanks). Compare and contrast this to the insight that Francis Whately's David Bowie Five Years documentaries offered, where multi-tracks are studied, and musicians and singers who worked on the recordings were interviewed (and were mostly perceptive and enlightening). Where were the contributions on Freedom from people like engineer Chris Porter and bass player Deon Estus, both of whom worked on Listen Without Prejudice and both of whom had been with George since the early days? The documentary was more preoccupied with showing us the surface glamour – with endless shots of supermodels on various video shoots – where it should have been digging below the surface and getting to some deeper truth.
The documentary was also overly reliant on giving George's contribution via archive interviews. He didn't know it of course, but it's sad to think that George had one final opportunity to tell his side of the story on camera but chose not to, presumably because he was unhappy about his appearance.
The best section of Freedom was the exploration of George's relationship with Anselmo Feleppa. This was really moving and even though I knew most of the basic facts, it was revealing and interesting, for instance, to hear how Anselmo being terminally ill, had informed George's astounding performance at the Freddie Mercury tribute concert.
Ultimately, George Michael should have narrowed the focus of Freedom. There was too much ground to cover in too little time and it felt mostly like light entertainment. I'm really not interested in what James Corden, Ricky Gervais or Naomi Campbell think of George and his music, but there was undeniably an element of lets-get-lots-of-famous-people-to-say-nice-things-about-me. Nile Rodgers was great value (as always), and Elton John also contributed well, but any documentary that purports to be exploring the life and contradictions of George Michael should have included something from his old pal Andrew Ridgeley; the man who gave him the confidence to perform in the first place.
The truth is, a better, more insightful documentary would have been made by an independent, experienced film-maker with a grittier more journalistic approach, but for better or for worse, George typically wanted to control everything. He wanted to be the director, he wanted to be the narrator. It doesn't necessarily make for a better finished product. You can trace this behaviour right back to 1985 and the sacking of acclaimed director Lindsay Anderson, when George didn't like what he was doing to the Wham! in China Foreign Skies film, to even earlier in 1984 when he rejected Jerry Wexler's version of Careless Whisper (that was a good decision) and to stepping into David Fincher's shoes to direct the supermodel-laden Too Funky video.
In the end, Freedom didn't really properly explore George's contradictions and ego –  it suffered because of them. A great documentary film on George Michael is still waiting to be made.
Did you see Freedom? What did you think? Leave a comment. Listen Without Prejudice is reissued on Friday 20 October 2017.
Compare prices and pre-order
George Michael
Listen Without Prejudice: 3CD+DVD super deluxe
Compare prices and pre-order
George Michael
Listen Without Prejudice: 2CD deluxe
Compare prices and pre-order
George Michael
Listen Without Prejudice: remastered vinyl
Listen Without Prejudice, Vol 1 – 2CD deluxe
CD 1 Listen Without Prejudice remastered
1. Praying for Time
2. Freedom! '90
3. They Won't Go When I Go
4. Something to Save
5. Cowboys and Angels
6. Waiting for That Day – George Michael / The Rolling Stones
7. Mothers Pride
8. Heal the Pain
9. Soul Free
10. Waiting (Reprise)
CD 2 – MTV Unplugged
1. Freedom! '90
2. Fastlove – George Michael / Patrice Rushen
3. I Can't Make You Love Me
4. Father Figure
5. You Have Been Loved
6. Everything She Wants
7. The Strangest Thing
8. Older
9. Star People
10. Praying for Time
11. Fantasy (featuring Nile Rodgers)
Listen Without Prejudice, Vol 1 – 3CD+DVD super deluxe
CD 1 Listen Without Prejudice remastered
1. Praying for Time
2. Freedom! '90
3. They Won't Go When I Go
4. Something to Save
5. Cowboys and Angels
6. Waiting for That Day – George Michael / The Rolling Stones
7. Mothers Pride
8. Heal the Pain
9. Soul Free
10. Waiting (Reprise)
CD 2 – MTV Unplugged
1. Freedom! '90
2. Fastlove – George Michael / Patrice Rushen
3. I Can't Make You Love Me
4. Father Figure
5. You Have Been Loved
6. Everything She Wants
7. The Strangest Thing
8. Older
9. Star People
10. Praying for Time
CD3: B-Sides And Mixes
1. Soul Free (Special Radio Edit)
2. Freedom! '90 (Back To Reality Mix)
3. Freedom! '90 (Back To Reality Mix Edit)
4. Fantasy '90
5. Freedom! '90 (Edit)
6. Cowboys and Angels (Edit)
7. If You Were My Woman
8. Too Funky (Edit)
9. Crazyman Dance
10. Do You Really Want to Know
11. Happy
12. Too Funky (Extended)
13. Too Jazzy (Happy Mix)
14. Fantasy '98
15. Heal the Pain – George Michael with Paul McCartney
16. Desafinado – George Michael with Astrud Gilberto
Disc: 4 – DVD
1. The South Bank Show 1990
2. Freedom! '90
3. Praying for Time
4. Freedom! '90 (MTV 10th anniversary)