Win a Demon Records RSD bundle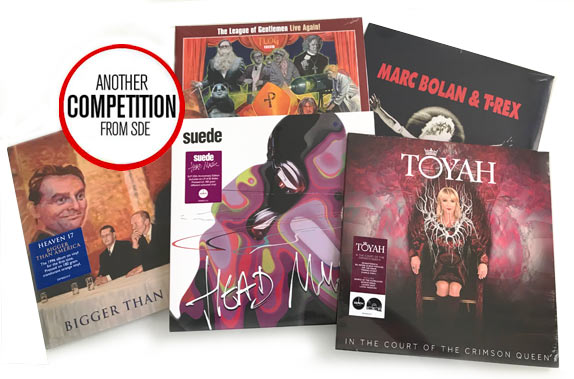 SDE has a bundle of Record Store Day releases from Demon Records to give away!

One winner will receive the Suede Head Music 3LP coloured vinyl set, The League of Gentlemen Live Again! 2LP, Heaven 17's Bigger Than America on coloured vinyl, Toyah's new album In The Court of the Crimson Queen on purple vinyl and the Marc Bolan/T. Rex bump 'n' grind set on blue vinyl.
One runner-up will win Suede, Marc Bolan/T. Rex and Heaven 17.
This competition, open to all, that will end at midnight BST on Sunday 28 April 2019. Good luck and enter below!

Win a Demon Records RSD bundle