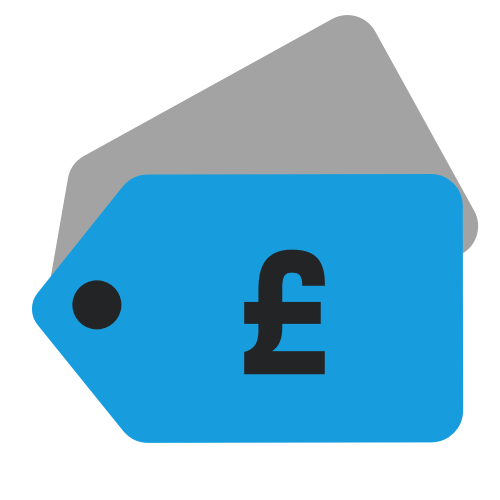 Deals
20 great CDs available for just £5
Last week before Christmas, and if you're looking a cheap stocking filler for that special person in your life (you?), you don't have to buy tat! Here's an SDE-curated guide to 20 fine albums available for around £5 or less. Some are inevitably 'hits' sets (like Prince 4EVER) while others are classics albums that everyone should own. There's some great stuff in here, including a few quite recent releases…
Prince / 4EVER CD – £5
A truly stupendous collection. 40 amazing tracks from the master. No filler. If you don't own this then there is no excuse at this giveaway price. Buy it!
---
Various Artists / Electric Dreams 3CD – £4.99
I know these 80s collections have been done to death, but this one is particularly good and features 60 'electronic anthems' across three CDs and has quite an appealing design. A great soundtrack to preparing the Christmas meal…
---
The Killers / Direct Hits CD – £3
Impossible to go wrong with this CD at this price. Hits the bullseye.
---
Lindsey Buckingham & Christine McVie CD – £5
Terrible cover, great album. A kind of Tango in the Night-lite, which is a good thing.
---
Wham! / The Final CD – £4.42
It's over 30 years old, but Wham!'s The Final compilation remains the band's definitive collection. The CD edition includes all the hits and crucially features Everything She Wants and Last Christmas in their essential extended versions ('Remix' and 'Pudding Mix' respectively) and features George Michael's first two (and let's be honest, BEST) solo singles: Careless Whisper and A Different Corner. Battlestations signifies the new direction and could easily have been on Faith. If you fancy reading a detailed analysis of this collection, here's SDE's guide from 2012.
---
Various Artists / Guardians of the Galaxy sountrack CD – £5
Hard not to be entertained by the film. The soundtrack is pleasingly retro, a bit like the Reservoir Dogs soundtrack was, back in the day. Indeed, both feature Blue Swede's Hooked On A Feeling.
---
David Bowie / The Next Day deluxe CD – £4.99
The brilliance of 2016's Black Star and the simultaneous tragedy of losing David Bowie now overshadow this 2013 'comeback' album, to a degree. Time for a re-examination, perhaps. This isn't the box set version, but the original deluxe edition which offers three bonus tracks.
---
Bruce Springsteen / Nebraska remastered CD – £4.99
Bruce Springsteen apparently spent Christmas 1981 on his own writing and recording this stunning stripped down and sparse album. Originally intended as demos for the next E Street Band record, The Boss made a great decision to just put them out as they were. Simply an essential album. It features Johnny 99, Atlantic City and Highway Patrolman. This is the 2014 remaster that features in The Album Collection, Vol 1 box set.
---
St Vincent  CD – £4.99
New to St Vincent? Check out her superb self-titled 2014 album which is packed with inventive and spiky pop, including Digital Witness, Birth in Reverse and Prince Johnny. This was actually her fourth solo album and recorded after the album she made with David Byrne (Love This Giant – also recommended).
---
Leonard Cohen / Songs of Leonard Cohen expanded CD – £4.99
Leonard Cohen's brilliant debut from 1967. This is Sony's 2009 reissue which features two previously unreleased bonus tracks (it will be a jewel case, not the casebound book first pressings).
---
Marc Almond & Soft Cell  / Hits and Pieces CD – £5.32
The single disc edition of the Marc Almond collection that was released earlier this year. 19 tracks – more 'hits' than 'pieces' in this form (not necessarily a bad thing).
---
ELO / Very Best Of: All Over The World CD – £5
Twenty ELO classics – including Evil Woman, Don't Bring Me Down, Mr Blue Sky, Livin' Thing and Sweet Talkin' Woman – for a fiver. What's not to like…
---
Sting / 57th & 9th CD – £4.36
Not a return to the heights of The Dream of the Blue Turtles and Nothing Like The Sun, but Sting's 2016 album has grown on me and largely delivers decent melodic pop. Two or three tracks stand out and remind you of the man's undeniable talents.
---
Steven Wilson / Transience CD – £4.99
'Who is this Steven Wilson bloke you keep mentioning Paul, every time you write about bands like Jethro Tull and XTC?' Here in the UK, the Daily Telegraph called him "the most successful British artist you've never heard of"! They have a point. Buy Transience (a sort of 'best of' issued in 2016) as a 'way in' to the brilliance of Steven Wilson's work as a musician and songwriter. Once you do you'll be seeking out To The Bone.
---
Roy Orbison / The Ultimate Collection CD – £5
Thanks to the relative brevity of the songs, this CD features 26 great Roy Orbison songs spanning 40 years. Pleasingly The Traveling Wilburys' Handle With Care is included.
---
Roger Waters / The Pros and Cons of Hitch Hiking CD – £3.99
His new album is brilliant, but here's an opportunity to look back at Roger Waters' first solo long-player. Concept heavy – there's a surprise – it's a moody atmospheric piece which is notable for featuring Eric Clapton on guitar. Worth it for the climax of
5:01AM (The Pros and Cons of Hitch Hiking, Pt. 10).
Paul McCartney / New CD – £4.99
Paul McCartney's 2013 solo album was an unexpected delight. He got the best of all works working with four producers: Giles Martin, Paul Epworth, Mark Ronson, and Ethan Johns. A big highlight is Alligator which is almost RAM-like.
---
Crowded House / The Very Best Of CD – £5.32
2010 'best of' includes 19 tracks and features songs from all the albums up to and including 2007's Time On Earth.
---
Frankie Goes To Hollywood / Frankie Said CD – £5.50
No mucking around. All the great Frankie seven-inch versions, a few rare edits and a couple of classic 12-inch remixes, including the legendary 'New York Mix' of Relax.
---
Van Morrison / Roll With The Punches CD – £5
Despite only coming out at the end of September, Van Morrison's Roll With The Punches isn't even his most recent album. The honour goes to Versatile which was issued a few weeks ago.