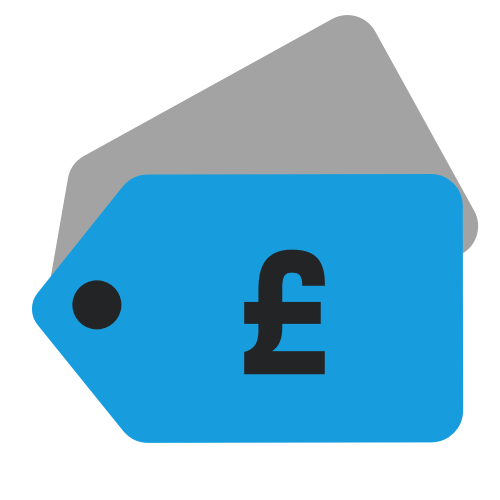 Deals
3-for-2 Physical Music Deal in the US
Promotion has now ended!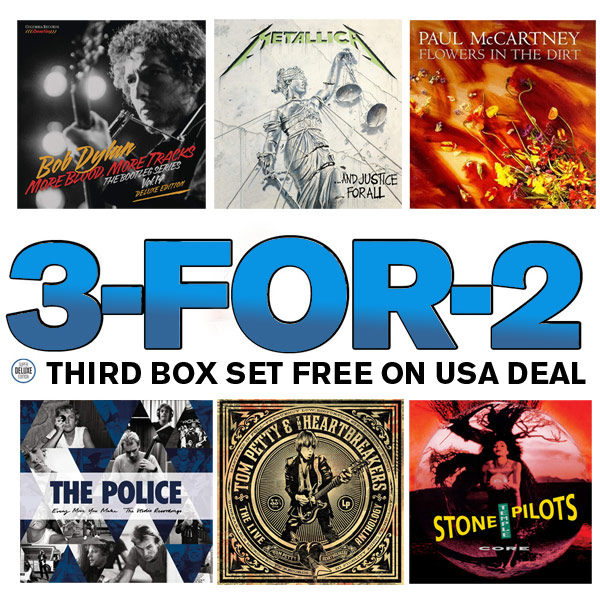 Amazon in the USA are today price-matching local competitor Target with an outstanding 3-for-2 offer. You can buy three music box sets and get the third for nothing, regardless of the price-tag, so you could walk away with a FREE The Beatles Sgt. Pepper's Lonely Hearts Club Band super deluxe edition, for example.


This link, gives you the list of all CDs and vinyl that are in the offer but as usual SDE has a suggested list of favourite CD and vinyl box sets from recent years listed below, for your perusal. It's not just music, though. For example this link gives you all the films/TV on DVDs and Blu-ray. This is a limited offer and we don't know how long it will last.

Just remember, the cheapest of your three items is FREE no matter how expensive it may be. The offer will be automatically applied to your total customer order value at checkout if you are eligible. Check out the SDE list below…




Pink Floyd / The Later Years 1987-2016 box set




The Beatles / Stereo Box 16CD+DVD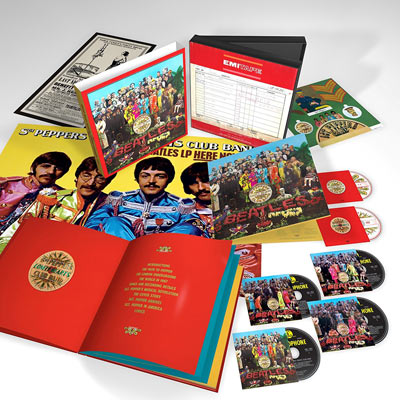 The Beatles / Sgt Pepper super deluxe




The Rolling Stones / Let It Bleed 50th anniversary box




Bruce Springsteen  / Album Collection Vol 2 10LP box




Metallica  / …And Justice For All 6LP+11CD+4DVD super deluxe




The Police  / Every Move You Make: The Studio Recordings 6LP box




U2 / The Joshua Tree 7LP super deluxe




Tom Petty  / Live Anthology 7LP box set




Paul McCartney  / Flowers in the Dirt 3CD+DVD super deluxe

Pipes of Peace super deluxe and Pure McCartney 4LP vinyl also in the deal




The Beach Boys  / Made in California 6CD deluxe set




Bob Dylan / More Blood, More Tracks 6CD deluxe set

The Original Mono Recordings (9CD), and The Rolling Thunder Revue 14CD box also in the deal.




Eagles / Legacy  14CD+DVD+blu-ray deluxe set




The Human League / A Very British Synthesizer Group 3LP vinyl deluxe




The Who/ Maximum As&Bs: The Complete Singles 5CD box




Stone Temple Pilots / Core 5CD+DVD+LP super deluxe




Depeche Mode / Speak & Spell: The 12″ Singles  vinyl box

A Broken Frame: The 12″ Singles also in the deal




Kate Bush / Remastered in Vinyl IV box set




Cream / Fresh Cream 3CD+blu-ray audio box set




Soundgarden / Live From The Artists Den 4LP+2CD+blu-ray box set