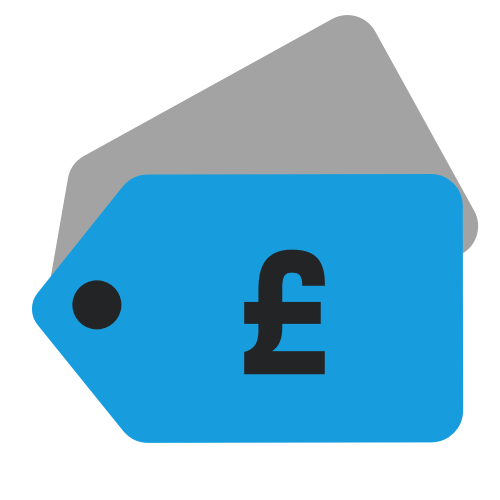 Deals
Black Friday: Best of the deals
It's Black Friday! Forget about getting up off your couch and 'braving' the real world with queues, elbows, stressed out shop assistants and 'competitive' bargain hunters. Why not 'chillax' and get some great deals online.

Here's the best of what SDE can bring you – many of these are gold old fashioned great deals and have little to do with Black Friday itself, while some might be a time limited offer which is being promoted specifically as a Black Friday discount. We'll make clear the difference below. So take a deep breath, check your wallet is up to the task, and let's dive in:


Eric Clapton Slowhand super deluxe –  ?

This Black Friday deal is going live tonight at 7pm GMT/UTC or 2pm EST. This is a generous super deluxe with slightly weird packaging. Contains remastered and expanded album, a 5.1 surround version, two CDs of live at the hammersmith odeon and remastered vinyl record.

> GRAB DEAL AT 7PM (GMT) or 2pm (EST) TODAY (Amazon US)

---
Tears For Fears / Songs From The Big Chair super deluxe box –

£26

Superb 6-disc box curated with the help of yours truly. Remixes, B-sides, videos, TV appearances, previously unreleased early versions, 5.1 mix and more!!

> GRAB THE DEAL (Amazon Germany)

---
Nilsson / The RCA Albums Collection –

£35

Ludicrous value even at full price, this 17CD box set includes all Nilsson's RCA albums and comes with three discs worth of rarities. There is an amazing amount of bonus tracks.

> GRAB THE DEAL (Amazon UK)


---
Bruce Springsteen / The Albums Collection, Vol 1, vinyl Box –

£82

This eight-LP box is getting rave reviews for the remastering, especially the early albums. Save between £50 and £70 on the UK price by shopping on Amazon Germany.

> GRAB THE DEAL (Amazon Germany)

---
Bob Dylan / The Basement Tapes Complete / 6CD box set –

£53

Another recent release that's almost HALF the UK price. Perhaps overpriced at £100 but the really amazing quality of the packaging makes this definitely great value at just over £50.

> GRAB THE DEAL (Amazon Germany)

---
Paul Simon / The Complete Albums Collection –

£35

Paul Simon's superlative solo career is spread across 15 CDs and represented in this deluxe box set. You get all the bonus tracks of the individual releases and it includes 1965's The Paul Simon Songbook. Incredible value at £35.

> GRAB THE DEAL (Amazon UK)

---
Simple Minds / Big Music 2-disc deluxe –

£9

Acclaimed new album from Jim Kerr and pals, this deluxe version of Big Music is about £7 cheaper than in the UK and comes with a bonus DVD with videos, extra tracks and more.

> GRAB THE DEAL (Amazon Germany)

---
George Harrison / The Apple Years 1968-75 –

£51

Much care and attention has gone into this recent George box and it really shows from the stylish and sturdy outer box to the quality of the vinyl replicas and informative notes. The 7CD+DVD set has also never been cheaper than this.

> GRAB THE DEAL (Amazon UK)

---
Led Zeppelin / Houses of the Holy super deluxe box set –

£66

These Led Zeppelin boxes have stood firm and haven't really been below the £80 mark since release, however you can pick up Houses of the Holy super deluxe for well under £70 if you purchase from Amazon Germany. Double vinyl, double CD and luxury book and print.

> GRAB THE DEAL (Amazon Germany)

---
The Who / Tommy Super Deluxe Edition box set –

£45

Another outstanding deal that really has little to do with Black Friday. This package includes a massive amount of previously unreleased Pete Townshend demos, a high res 5.1 mix and a decent book with detailed essay.

> GRAB THE DEAL (Amazon Germany)

---
Neil Young / Official Album Series 5-8 vinyl box –

£136

Technically a Record Store Day release but this sought after Neil Young vinyl box is available in various online stores including Amazon.

> GRAB THE DEAL (Amazon UK)