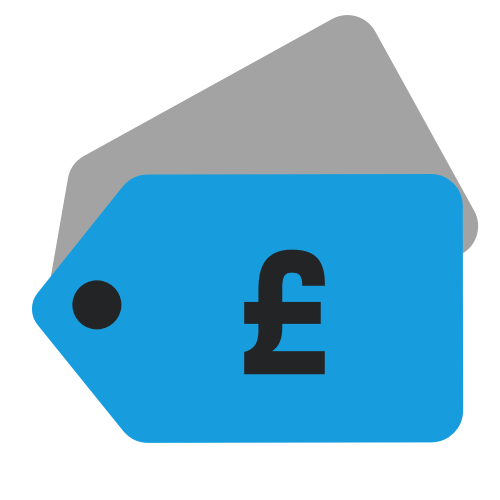 Deals
Deal alert / Gorillaz: Humanz box set
Save hundreds on the ultra flashy Humanz vinyl super deluxe
With the news of a new Gorillaz album, here's an opportunity to pick up the 14LP super deluxe of the last record, Humanz for almost half price!

This set is immense. You get 14 vinyl records all pressed on different coloured vinyl with individually artworked sleeves. It comes with a 54-page, cloth-bound, foil-blocked, hardback book of Gorillaz artwork by Jamie Hewlett and a download card, all housed in a bespoke 12" vinyl case! This set is still £275 on the official site, but you can snap one up right now on Amazon UK for less than £150, which is as cheap as I've seen this.
If you are buying outside the EU that drops to about £125 which is equivalent to around $167 if you are in the USA. Compare that to the Amazon US price of $592!!
Compare prices and pre-order
Gorillaz
Humanz (Super Deluxe) [VINYL]
No. 1
A1. Intro: I Switched My Robot Off
A2. Ascension (feat. Vince Staples)
B1. Long Beach
No. 2      
A1. Strobelite (feat. Peven Everett)
B2. Colombians
No. 3      
A1. Saturnz Barz (feat. Popcaan)
B2. Duetz
No. 4      
A1. Momentz (feat. De La Soul)
B2. Midnite Float (feat. Azekel)
No. 5      
A1. Interlude: The Non-conformist Oath
A2. Submission (feat. Danny Brown & Kelela)
B1. Grilling With His Face
No. 6      
A1. Charger (feat. Grace Jones)
B1. Charger (Alternative Version feat. Pauline Black)
No. 7      
A1. Interlude: Elevator Going Up
A2. Andromeda (feat. D.R.A.M.)
B1. Andromeda (D.R.A.M. Special)
No. 8      
A1. Busted And Blue
B1. Busted And Blue (Faia Younan Special)
No. 9      
A1. Interlude: Talk Radio
A2. Carnival (feat. Anthony Hamilton)
B1. Carnival (2D Special feat. Anthony Hamilton)
No. 10    
A1. Let Me Out (feat. Mavis Staples & Pusha T)
B1. Five Whales In A Dream
No. 11    
A1. Interlude: Penthouse
A2. Sex Murder Party (feat. Jamie Principle & Zebra Katz)
B1. Garage Palace (feat. Little Simz)
No. 12    
A1. She's My Collar (feat. Kali Uchis)
B1. She's My Collar (Kali Uchis Spanish Special)
No. 13    
A1. Interlude: The Elephant
A2. Halleujah Money (feat. Benjamin Clementine)
B1.  Phoenix On The Hill (feat. Sidiki Diabaté)
No. 14    
A1. We Got The Power (feat. Jehnny Beth)
B1. Tranzformer