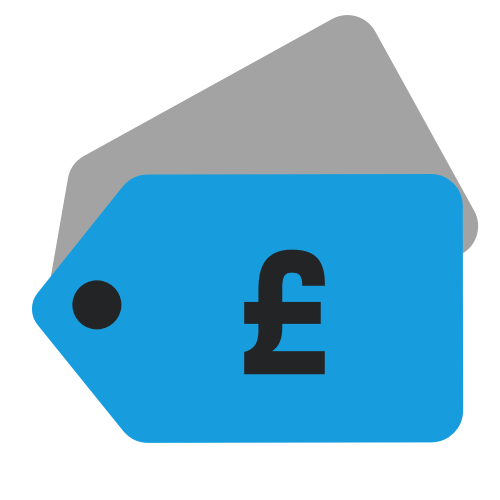 Deals
Deal alert / Taste: I'll Remember 4CD
Amazing deal on Amazon Germany at the moment for I'll Remember, the four disc anthology of Rory Gallagher's first band Taste that was released in August last year.

The set includes two newly remastered studio albums (Taste from 1969 and 1970's On The Boards) with previously unreleased bonus tracks, a live CD (Live in Stockholm and London) and Belfast Sessions and Demos on the fourth and final CD.
This is the lowest I've ever seen it, just £15 (or €19) on Amazon Germany – massively cheaper than the UK price of £35. Don't hang around!
Disc 1: "Taste"
01: Blister On The Moon ( 3:26 )
02: Leaving Blues ( 4:15 )
03: Sugar Mama ( 7:14 )
04: Hail (  2:35 )
05: Born On The Wrong Side of Time ( 4:00 )
06: Dual Carriageway Pain (  3:13 )
07: Same Old Story ( 3:32 )
08: Catfish ( 8:04 )
09: I'm Moving On   ( 2:29 )
10: Blister On The Moon – Alt Version ( 3:30 )
11: Leaving Blues – Alt Version (  4:20 )
12: Hail – Alt Version ( 2:36 )
13: Dual Carriageway Pain – Alt Version – No Vocal (  3:00 )
14: Same Old Story – Alt Version ( 3:30 )
15: Catfish – Alt Version (  8:00 )
Disc 2:  "On The Boards"
01: What's Going On   (  2:44 )
02: Railway and Gun ( 3:33 )
03: It's Happened Before, It'll Happen Again ( 6:32 )
04: If The Day Was Any Longer ( 2:07 )
05: Morning Sun   ( 2:38 )
06: Eat My Words ( 3:45 )
07: On The Boards   ( 6:01)
08: If I Don't Sing I'll Cry ( 2:38 )
09: See Here ( 3:04 )
10: I'll Remember   ( 3:01 )
11: Railway and Gun – Off The Boards mix ( 3:30 )
12: See Here – Alt Version ( 3:00 )
13: It's Happened Before, It'll Happen Again – Take 2 – Beat Club audio 1970 ( 10:52 )
14: If The Day Was Any Longer – Beat Club audio 1970 ( 2:35 )
15: Morning Sun – Beat Club audio 1970 ( 3:31 )
16: It's Happened Before, It'll Happen Again – Take 1 – Beat Club audio 1970 ( 9:48 )
Disc 3: Live In Stockholm and London 1970
01: What's Going On ( 3:00 ) – Live in Stockholm – September 1970
02: Sugar Mama ( 7:00 )  – Live in Stockholm – September 1970
03: Gambling Blues   ( 4:00 ) – Live in Stockholm – September 1970
04: Sinner Boy ( 4:00 ) – Live in Stockholm – September 1970
05: At The Bottom (4:00) – Live in Stockholm – September 1970
06: She's 19 Years Old ( 4:00) – Live in Stockholm – September 1970
07: Morning Sun ( 2:40 )  – Live in Stockholm – September 1970
08: Catfish ( 5:30 )  – Live in Stockholm – September 1970
09: I'll Remember  ( 5:30 ) – BBC Radio One – Live from the Paris Theatre 1970***
10: Railway and Gun ( 4:10 ) – BBC Radio One – Live from the Paris Theatre 1970***
11: Sugar Mama ( 6:31 ) – BBC Radio One – Live from the Paris Theatre 1970***
12: Eat My Words ( 8:17 )- BBC Radio One – Live from the Paris Theatre 1970***
13: Catfish ( 5:32 ) –  BBC Radio One – Live from the Paris Theatre 1970***
*** Off-air recordings
Disc 4: Taste Mark I – Belfast Sessions and Demos  / 7" single and Live at Woburn Abbey Festival 1968
01: Wee Wee Baby ( 2:45 ) – Major Minor demo
02: How Many More Years ( 3:24 ) – Major Minor demo
03: Take It Easy Baby ( 7:09 ) – Major Minor demo
04: Pardon me Mister ( 2:41 ) – Major Minor demo
05: You've Got To Pay ( 2:42 ) – Major Minor demo
06: Norman Invasion ( 3:01 ) – Major Minor demo
07: Worried Man ( 2:30 ) – Major Minor demo
08: Blister On The Moon – A-Side of the Major Minor 7" single
09: Born On The Wrong Side of Time – B-Side of the Major Minor 7" single
10: Summertime ( Instrumental ) ( 1:31 )   – Live at Woburn Abbey Festival 1968
11: Blister On The Moon  ( 3:38 ) – Live at Woburn Abbey Festival 1968
12: I Got My Brand On You ( 7:23 ) – Live at Woburn Abbey Festival 1968
13: Medley – Rock Me, Baby / Bye Bye Bird / Baby Please Don't Go / You Shook Me, Baby ( 10:59 ) – Live at Woburn Abbey Festival 1968