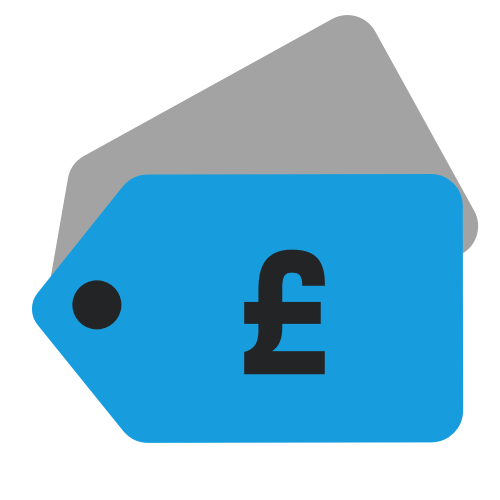 Deals
Deal alert / The Moody Blues: The Polydor Years 8-disc box set
This eight-disc (6CD+2DVD) Moody Blues Polydor Years 1986-1992 set includes remastered versions of all the band's Polydor era albums, along with bonus tracks including 11 previously unreleased. The DVD contains the newly remastered and long unavailable Night at Red Rocks concert plus the rare, fan club-only documentary The Other Side of Red Rocks.
Amazon Italy have this collection (packaged in a 64-page hardcover book and complete with a blue vinyl seven-inch single) for about HALF the UK price at the time of writing.

Move quickly to secure this for around £33, a blisteringly low price for what you get in this package. If you want to compare, it's £58 in the UK and $130 in the USA!
---
Track listing
CD One: "The Other Side of Life" Originally released as Polydor 829 179-1 in May 1986
1. Your Wildest Dreams
2. Talkin' Talkin'
3. Rock n' Roll Over You
4. I Just Don't Care
5. Running Out of Love
6. The Other Side of Life
7. The Spirit
8. Slings and Arrows
9. It may Be a Fire
Bonus tracks:
10. Your Wildest Dreams (single version) Released as Polydor POSP 787 in April 1986 – Previously unreleased on CD
11. The Other Side of Life (single edit)
12. Nights in White Satin (live – recorded at Wembley Arena in 1984) A & B sides of single – Released as Polydor POSP 830 in August 1986 Previously unreleased on CD
13. I'm Just a Singer in a Rock and Roll Band (live: recorded Wembley Arena 1984) Previously unreleased
14. Rock n' Roll Over You (live) Taken from the "I Know You're Out There Somewhere" CD EP – Released as Polydor 887 600-2 in May 1988
15. The Other Side of Life (live) B-side of 12" single – Released as Polydor PZ 27 in October 1988 Previously unreleased on CD
CD Two: "The Other Side of Life" tour The Blossom Music Centre, Cleveland 8th July 1986
Previously unreleased
1. Gemini Dream
2. The Voice
3. Tuesday Afternoon
4. Your Wildest Dreams
5. Isn't Life Strange
6. The Story in Your Eyes
7. It May Be a Fire
8. Veteran Cosmic Rocker
9. I'm Just a Singer (in a Rock and Roll Band)
10. Nights in White Satin
11. Legend of a Mind
12. Question
CD Three: "Sur La Mer" Originally released as Polydor 835 756-2 in May 1988
1. I Know You're Out There Somewhere
2. Want to Be With You
3. River of Endless Love
4. No More Lies
5. Here Comes the Weekend
6. Vintage Wine
7. Breaking Point
8. Miracle
9. Love is on the Run
10. Deep
Bonus tracks:
11. I Know You're Out There Somewhere (single edit) Taken from the "I Know You're Out There Somewhere" CD EP Released as Polydor 887 600-2 in May 1988
12. No More Lies (radio edit) A-sides of single – Released as Polydor PZ 27 in October 1988 Previously unreleased on CD
13. Question (1989 version)
14. Isn't Life Strange (1989 version) Taken from the album "The Moody Blues Greatest Hits" Released as PolyGram 840 659-2 in 1989
15. Al Fin Voy A Encontrate ("I Know You're Out There Somewhere" Spanish version) A-side of single – Released in the USA in November 1988 Previously unreleased on CD
CD Four: "Keys to the Kingdom" Originally released as Polydor 849 433-2 in June 1991
1. Say it With Love
2. Bless the Wings (That Bring You Back)
3. Is This Heaven?
4. Say What You Mean (Part One and Two)
5. Lean on Me (Tonight)
6. Hope and Pray
7. Shadows on the Wall
8. Once is Enough
9. Celtic Sonet
10. Magic
11. Never Blame the Rainbows for the Rain
Bonus tracks:
12. Bless the Wings (That Bring You Back) US Radio Remix – Previously unreleased
13. Highway B-side of single – Released as Polydor PZ 153 in 1991
14. Forever Autumn
15. Say it With Love
16. Bless the Wings (That Bring You Back)
17. Never Blame the Rainbows for the Rain BBC Radio One acoustic session – 1991 Previously unreleased
CD Five: "A Night at Red Rocks – with the Colorado Symphony Orchestra" Part One
1. Overture
2. Late Lament
3. Tuesday Afternoon
4. For My Lady
5. Bless the Wings (That Bring You Back)
6. Emily's Song
7. New Horizons
8. Lean on Me (Tonight)
9. Voices in the Sky
10. Lovely to See You
11. Gemini Dream
12. I Know You're Out There Somewhere
13. The Voice
CD Six: "A Night at Red Rocks – with the Colorado Symphony Orchestra" Part Two
1. Say it With Love
2. The Story in Your Eyes
3. Your Wildest Dreams
4. Isn't Life Strange
5. The Other Side of Life
6. I'm Just a Singer (in a Rock and Roll Band)
7. Nights in White Satin
8. Legend of a Mind
9. Question
10. Ride My See Saw
Disc Seven – DVD: "A Night at Red Rocks – with the Colorado Symphony Orchestra"
1. Overture (Excerpts)
2. Late Lament
3. Tuesday Afternoon
4. For My Lady
5. New Horizons
6. Lean on Me (Tonight)
7. Lovely to See You
8. Gemini Dream
9. I Know You're Out There Somewhere
10. The Voice
11. The Story in Your Eyes
12. Say it With Love
13. Your Wildest Dreams
14. Isn't Life Strange
15. The Other Side of Life
16. I'm Just a Singer (in a Rock and Roll Band)
17. Nights in White Satin
18. Question
19. Ride My See Saw
Disc Eight – DVD: "The Other Side of Red Rocks" Documentary about the Red Rocks Concert
VINYL SINGLE:
Blue vinyl 45 rpm single of "Al Fin Voy A Encontrate" and ("I Know You're Out There Somewhere" Rare Spanish version)