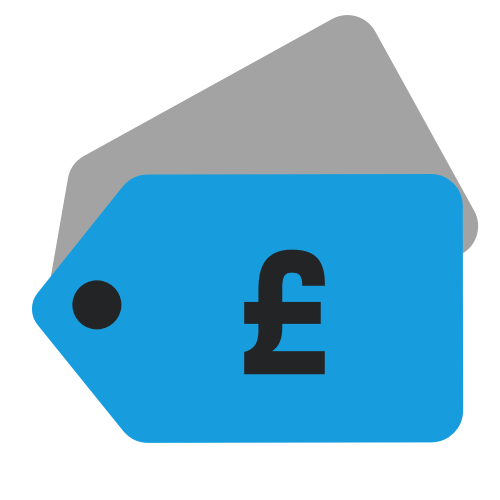 Deals
DEAL OF THE DAY: Complete Motown Singles Vol. 12B: 1972
Vol. 12B: 1972 brings the acclaimed Complete Motown Singles series to an end. This five-CD set (plus seven-inch vinyl within the front cover) covers Motown's output from the last half of 1972 and contains 100 remastered tracks.
The music is only half the story, because anyone who has bought any of these sets will tell you how brilliant the packaging is, as well as the quality of the words and pictures within.

This is a complete bargain, because at the time of writing it's on Amazon UK for £26 so get your pre-orders in fast before it goes up. For comparison, Universal's theboxsetstore has this at listed at £59.99!
The Complete Motown Singles Vol. 12B: 1972 is released on 6 January 2014
Track listing:
Disc 71 (Vol. 12B/Disc 1)
1. Your Wonderful Sweet Sweet Love – The Supremes
2. The Wisdom Of Time – The Supremes
3. Green Grow The Lilacs – The Festivals
4. So In Love – The Festivals
5. Green Grow The Lilacs [stereo promo version] – The Festivals
6. What Is Black – Billy Proctor
7. I Can Take It All – Billy Proctor
8. What Is Black [stereo promo version] – Billy Proctor
9. Ben – Michael Jackson
10. You Can Cry On My Shoulder – Michael Jackson
11. That's How Love Goes – Jermaine Jackson
12. I Lost My Love In The Big City – Jermaine Jackson
13. Duck You Sucker – Jerry Ross Symposium
14. It Happened On A Sunday Morning – Jerry Ross Symposium
15. (It's The Way) Nature Planned It – Four Tops
16. I'll Never Change – Four Tops
17. Our Lives Are Shaped By What We Love – Odyssey
18. Broken Road – Odyssey
19. The Night – Frankie Valli & The Four Seasons
20. Sun Country – Frankie Valli & The Four Seasons
21. Daddy Could Swear, I Declare – Gladys Knight & The Pips
22. Can't Give It Up No More – Gladys Knight & The Pips
Disc 72 (Vol. 12B/Disc 2)
1. Keep On Running – Stevie Wonder
2. Evil – Stevie Wonder
3. The Morning After – Michelle Aller
4. Spend Some Time Together – Michelle Aller
5. Just Not Gonna Make It – Michelle Aller
6. Walk On, Don't Look Back – Frankie Valli & the Four Seasons
7. Who Is The Leader Of The People – Edwin Starr
8. Don't Tell Me I'm Crazy – Edwin Starr
9. Who Is The Leader Of The People [stereo promo version] – Edwin Starr
10. Gospel Truth – Bob Babbitt
11. Running Like A Rabbit – Bob Babbitt
12. If You Let Me – Eddie Kendricks
13. Just Memories – Eddie Kendricks
14. I Guess I'll Miss The Man – The Supremes
15. Over And Over – The Supremes
16. The Good Things (Where Was I When Love Came By) – The Naturals
17. Me And My Brother – The Naturals
18. The Good Things (Where Was I When Love Came By) [stereo promo version] – Naturals
19. I Love Every Little Thing About You – Syreeta
20. Black Maybe – Syreeta
20. Black Maybe – Syreeta
Disc 73 (Vol. 12B/Disc 3)
1. Papa Was A Rollin' Stone (Vocal) – The Temptations
2. Papa Was A Rollin' Stone (Instrumental) – The Temptations
3. Corner Of The Sky – The Jackson 5
4. To Know – The Jackson 5
5. Good Time Sally – Rare Earth
6. Love Shines Down – Rare Earth
7. Genius – Valerie Simpson
8. Silly Wasn't I – Valerie Simpson
9. I Believe I'm Gonna Take This Ride – Valerie Simpson
10. What If – Thelma Houston
11. There Is A God – Thelma Houston
12. Mama I Gotta Brand New Thing (Don't Say No) – The Undisputed Truth
13. Girl You're Alright – The Undisputed Truth
14. With A Little Help From My Friends – The Undisputed Truth
15. Girl You're Alright [stereo promo version] – The Undisputed Truth
16. She Said That – Lesley Gore
17. The Road I Walk – Lesley Gore
18. Spanish Harlem – The Crusaders
19. Papa Hooper's Barrelhouse Groove – The Crusaders
Disc 74 (Vol. 12B/Disc 4)
1. Superstition – Stevie Wonder
2. You've Got It Bad Girl – Stevie Wonder
3. You've Got My Mind – Sisters Love
4. Try It You'll Like It – Sisters Love
5. Songwriter – Repairs
6. Fiddler – Repairs
7. Average People – Bobby Darin
8. Something In Her Love – Bobby Darin
9. Since I Met You There's No Magic – Celebration
10. The Circle Again – Celebration
11. Come Get This Thang – G.C. Cameron & Willie Hutch
12. My Woman – G.C. Cameron & Willie Hutch
13. Daddy's Home – Jermaine Jackson
14. Take Me In Your Arms (Rock Me A Little While) – Jermaine Jackson
15. I Can't Stand To See You Cry – Smokey Robinson & The Miracles
16. With Your Love Came – Smokey Robinson & The Miracles
17. I Can't Stand To See You Cry [stereo promo version] – Smokey Robinson & The Miracles
18. Happy (Love Theme From "Lady Sings The Blues") – Bobby Darin
Disc 75 (Vol. 12B/Disc 5)
1. Trouble Man – Marvin Gaye
2. Don't Mess With Mr. T – Marvin Gaye
3. Robot Man – Jay & The Techniques
4. I'll Be Here – Jay & The Techniques
5. Long Life And Success To The Farmer – Martin & Finley
6. Half Crazed – Martin & Finley
7. Take It Out On Me – Jerry Ross Symposium
8. It's The Same Old Love – Jerry Ross Symposium
9. Love Ain't Love (Till You Give It To Somebody) – The Courtships
10. Oops, It Just Slipped Out – The Courtships
11. We're Gonna Have A Good Time – Rare Earth
12. Would You Like To Come Along – Rare Earth
13. Ballad Of The Unloved – Wolfe
14. Tale Of Two Cities – Wolfe
15. It's Not The Last Time – Puzzle
16. On With The Show – Puzzle
17. Good Morning Heartache – Diana Ross
18. God Bless The Child – Diana Ross
19. I Want To Come Home For Christmas – Marvin Gaye
20. Christmas In The City – Marvin Gaye
21. Neither One Of Us (Wants To Be The First To Say Goodbye) – Gladys Knight & The Pips