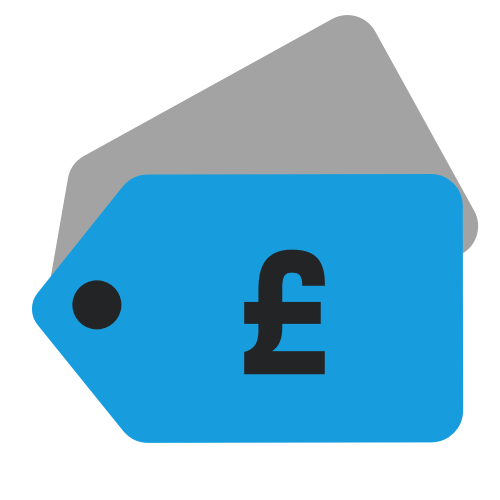 Deals
Return of superb 3-for-2 music deals
JAW dropping deal: "We're gonna need a bigger wallet…"
Our favourite 3-for-2 deal on physical music is BACK, courtesy of Amazon Germany.
As before, the cheapest of three products is FREE and you can order as much as you want, (in multiples of three) so you could potentially save hundreds!
This link is good for box sets and deluxe editions over €50 but if you want to see the full list for music then click here. Below is SDE's list of highlights…
---
Pink Floyd / The Early Years 1965-1972 box set
Black Sabbath / The Ten Year War box set
---
The Beatles / Stereo vinyl LP 16LP box set
---
David Bowie / A New Career In A New Town 13LP vinyl box
---
Tom Petty / The Complete Studio Albums 1976-1991 9LP vinyl box
---
Elvis Presley / The Album Collection  60CD box set
Paul McCartney / Flowers in the Dirt super deluxe
---
Radiohead/ OK Computer OKNOTOK box set
---
Golden Earring / Complete Studio Recordings 29CD box
Bon Jovi / The Albums 24 LP vinyl box
---
Kraftwerk / 3-D: Der Katalog Deutsche Version 9LP vinyl box
---
Mike Oldfield / Tubular Bells Ultimate Edition
---
King Crimson / Sailors' Tales 27-disc box
---
King Crimson / On (and off) The Road 19-disc box
---
Nirvana / Nevermind super deluxe edition
In Utero also in the deal.
---
Pentangle / The Albums 1968-1972  7CD box set
---
Various / Living in Stereo  60CD classical box set
---
Bruce Springsteen / The Ties That Bind  4CD + 2 x Blu-ray box
The Alan Parsons Project / Eye in the Sky super deluxe edition
Def Leppard / Hysteria super deluxe edition
---
Bob Marley / Live! 3LP vinyl edition
---
David Bowie / Who Can I Be Now [1974-1976] 12CD box
---
Dire Straits / Brothers in Arms Hybrid SACD with 5.1
---
Norah Jones / Come Away With Me Hybrid SACD with 5.1
---
Mark Knopfler / Shangri-La Hybrid SACD
---
Bob Dylan / 1965-1966: The Cutting Edge 6CD super deluxe
---
The Smiths / The Queen Is Dead 5LP vinyl box
---
David Gilmour / Live in Pompeii 2CD+2 x blu-ray box
---
Queen / News of the World super deluxe
---
Sweet / Sensational Sweet 9CD box set
---
The Who / Maximum As & Bs 5CD box set
---
The Jimi Hendrix Experience 8LP vinyl box
---
Bob Dylan / Trouble No More 9CD super deluxe
---
R.E.M. / Automatic For The People  super deluxe
---
Elton John / Diamonds 3CD box set
---
The Doors / The Singles 20 x 7″ vinyl box set
---
The Beatles / Sgt. Pepper's Lonely Hearts Club Band super deluxe
---
The Rolling Stones / Their Satanic Majesties Request 2xSACD+2LP box
---
Johnny Cash / Cash Unearthed 5CD box
---
Stone Temple Pilots / Core super deluxe
---
ABBA / The Album 45RPM 2LP half-speed 
---
Brian Eno / Before and After Science 45RPM 2LP half-speed 
---
Falco / Falco 60 2LP coloured vinyl