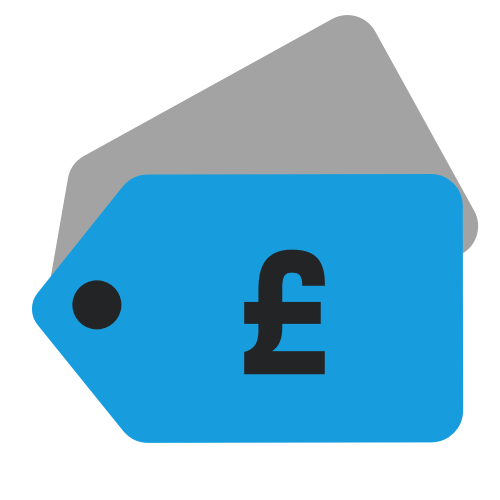 Deals
This Week's Box Set and Reissue Deals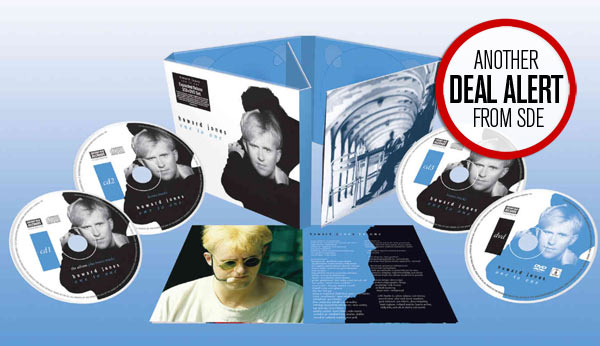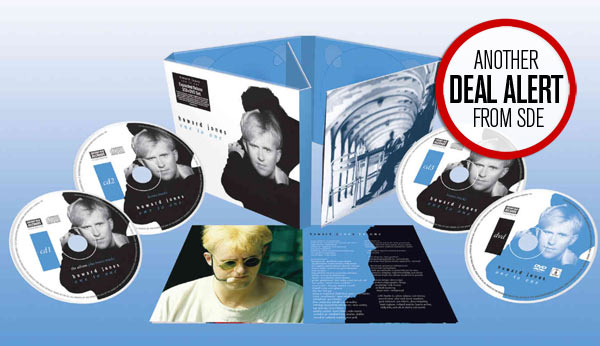 UK: Howard Jones / One to One 3CD+DVD – £22
Amazing price for this forthcoming Howard Jones set which contains an enormous amount of content. Remastered album, plus two CDs of remixes, B-sides, demos and rarities and a DVD of promos and TV appearances!
UK: Prince / 1999 4LP black vinyl box set – £48 £65
With the 10LP 1999 box now out-of-print, the next best thing is this 4LP collection which features the album remaster over two LPs and then B-sides, remixes and single versions/edits on the other two records. Good price!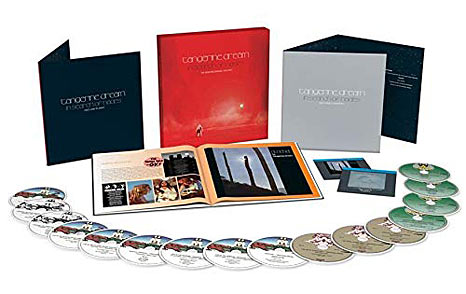 UK: Tangerine Dream / In Search of Hades: Virgin Recordings – £97
18-disc box set features the era 1973-1979. Includes 16 CDs and two blu-rays.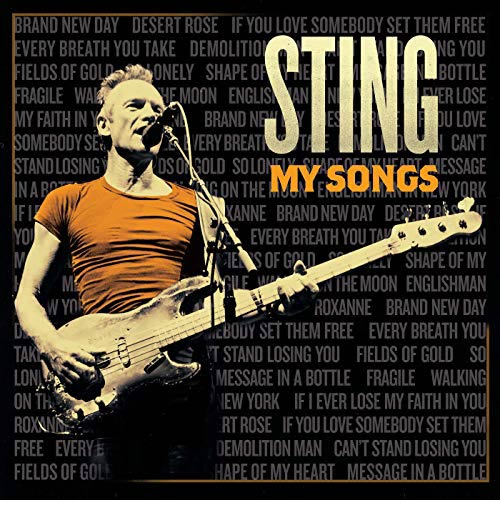 UK: Sting / My Songs – £5.99
19-track deluxe edition.
UK: Pink Floyd / The Later Years box set – £271 £300
Cheapest price to date. US fans should consider that with VAT deducted this UK offer equates to around $295 which is over $100 cheaper than the US price.
FRANCE: Supergrass / The Strange Ones 1994-2008 box set – €139 (or £119)
Save at least £30 on the UK price by ordering this from France. By far the cheapest place to pre-order the 19-disc box set which contains 13 CDs and six vinyl picture disc albums. You'll pay £170 for this via Amazon in the UK.
USA: Depeche Mode / MODE 18CD box – $139.99 (approx £106)
By FAR the cheapest place to pre-order the box set which was delayed until 24 January. This set contains all the albums and four bonus CDs. While that's a lot of repetition for fans, it's easy to forgive at this price.
GERMANY: Temple of the Dog super deluxe – €53.99
The 2016 box set contains two CDS with new stereo mixes and unreleased demos, a DVD (of a live performance) and a blu-ray audio with 5.1 mixes and promo videos. Also £52 in the UK.
FRANCE: Jean Michel Jarre Oxygene Trilogy box set – €79 (or £68)
This is a six-disc set which comes with three vinyl records and three CDs of the trio of Oxygene albums. This is almost £40 off the UK price of the same set.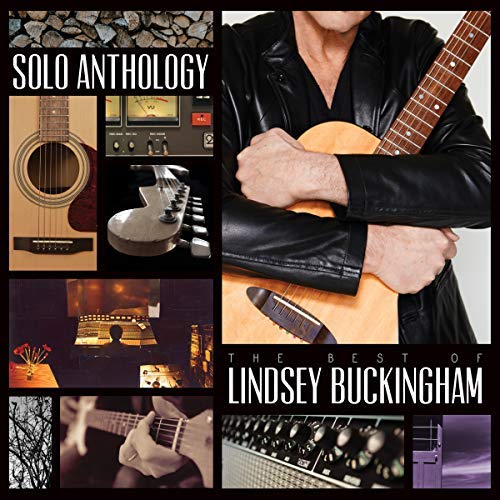 UK: Lindsey Buckingham / Solo Anthology 6LP vinyl box – £47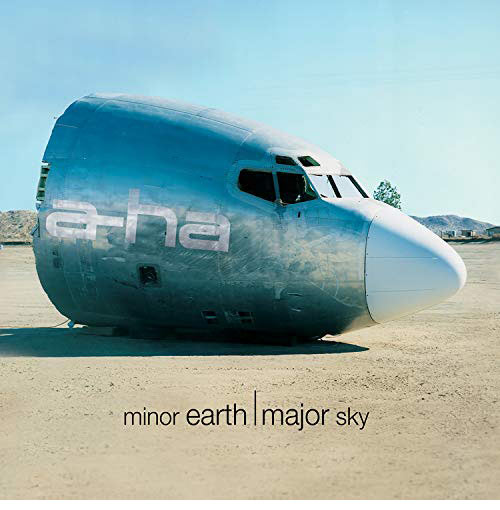 UK: a-ha / Minor Earth Major Sky 2CD deluxe – £13.74
This two-CD set was quite pricey initially but has now come down to a reasonable level, considering this is a massively generous double-disc deluxe with 20 bonus tracks, many previously unreleased demos. Lifelines deluxe is also a bit cheaper, as well.
UK: Wet Wet Wet / Popped In Souled Out super deluxe – £27 £38
UK: Liam Gallagher / Why Me? Why Not. CD – £5
Cheapest price to date for Liam's surprisingly good solo album. This is the Amazon UK version with an exclusive slipcase.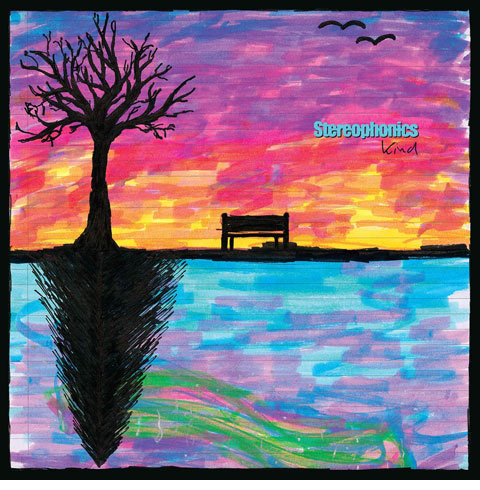 UK: Stereophonics / Kind CD – £5
Stereophonics' number one album has only been out a couple of months, and can already be snapped up for a fiver! Great price.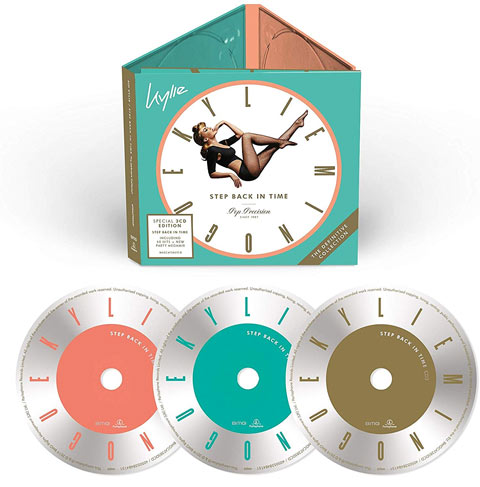 UK: Kylie Minogue / Step Back in Time 3CD – £7.99
This is the three CD version with the bonus tracks and mega-mix on the third disc. The 2CD set is the same price, so this is a great deal.
UK: Chrissie Hynde / Valve Bone Woe CD – £5
Last year's well received album featuring The Valve Bone Woe Ensemble.
UK: Alphaville / Forever Young 2CD deluxe – £9.99
This has been £16 for ages, so under a tenner is actually a very good price for last year's expanded 2CD deluxe edition. This is missing the demos and the DVD from the super deluxe which is four times the price.
UK: Stevie Nicks / Stand Back 1981-2017 3CD set- £13.99
Last year's anthology features remastered audio from all eight of Stevie Nicks' studio albums.
UK: Stevie Nicks / Bella Donna 3CD set- £6.99
UK: Various Artists / Woodstock: Back to the Garden 3CD set- £9.99
Down from £13.50, this set features a great selection of performances including Creedence Clearwater Revival, Joan Baez, Janis Joplin, The Who, Jefferson Airplane, Joe Cocker, The Band and Crosby, Stills & Nash.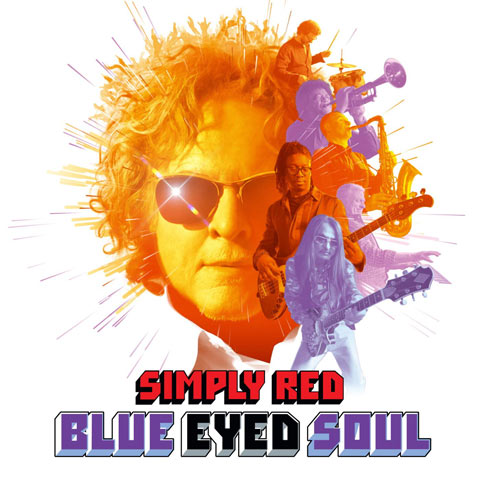 UK: Simply Red / Blue Eyed Soul CD – £6.99
Last year's Blue Eyed Soul was definitely no more than a solid three star effort, but remains an enjoyable (and funky) listen. A couple of decent ballads, particularly 'Take A Good Look' are a highlight.
UK: Depeche Mode / Spirit 2CD – £4.95
Great price for the well-package 2CD deluxe of Depeche Mode's last album. The bonus disc includes five remixes.
UK: Bad Company / Straight Shooter 2CD deluxe – £6.98
Best price to date for this 2CD deluxe. The second CD features 14 bonus tracks.
UK: Wilco / Ode to Joy CD – £5
UK: James Blunt / Once Upon A Mind CD – £4.99