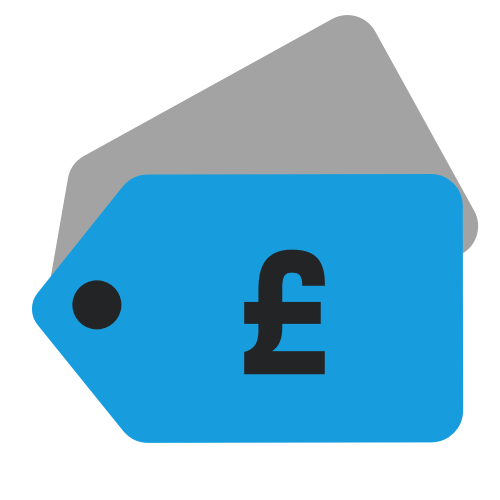 Deals
This Week's Box Set and Reissue Deals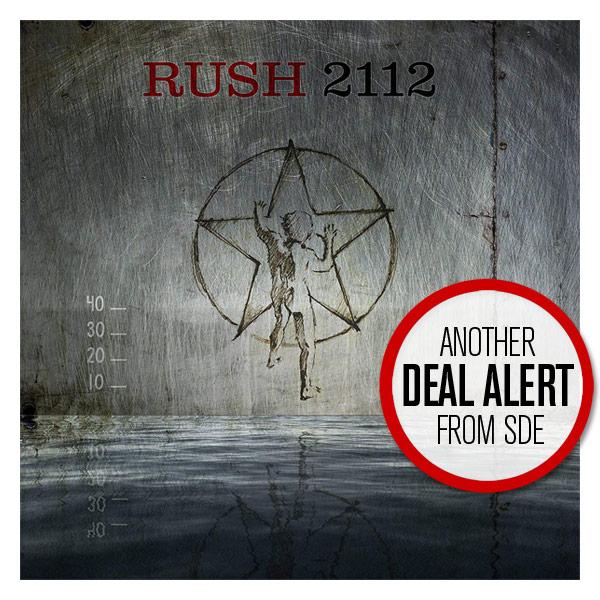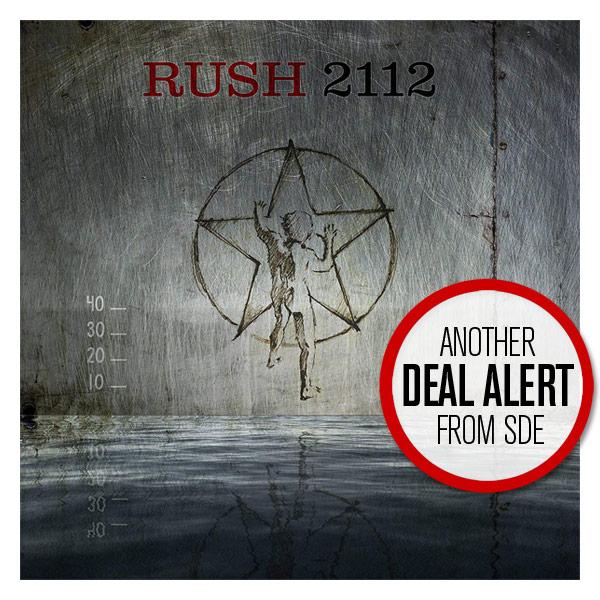 UK: Rush / 2112 2CD+DVD deluxe – £13 £20
2016 deluxe reissue featuring covers on CD 2 (including Steven Wilson doing 'A Passage to Bangkok') and a DVD with newly restored video and audio of the Capitol Theatre concert in 1976.
UK: The Band 2CD deluxe – £11.99 £15.31
This two-CD set features 13 outtakes (six previously unreleased) and alternate recordings from The Band sessions, as well as the group's Woodstock performance, which has never been officially released.
UK: Beth Gibbons & Rustin Man / Out of Season vinyl LP – £12.99 £17.99
UK: Massive Attack / Mezzanine 2CD deluxe – £3.99 £7.99
Remastered album plus bonus disc of exclusive Mad Professor dub remixes.
UK: Mark Hollis vinyl LP – £12.99 £17.99
UK: The Police / Every Move You Make 6CD set – £9.99 £15 DEAL OVER
This Police 6CD box set won the SDE 'Best Value For Money' box set award last year, and now it's even cheaper! The remastering is excellent and the packaging is also much better than you'd expect at this price point, as this SDEtv unboxing video illustrates. What was a no brainer is now, er, a total no brainer. The vinyl box is also the cheapest it has been at £79.99.
UK: Howard Jones / One to One 3CD+DVD box set – £19 £24
Not Howard's best album, but the reissue is close to faultless.
UK: OMD/ Souvenir 3LP vinyl set – £25 £36
UK: Freddie Mercury / Never Boring 180g vinyl set – £12.99 £17.99
UK: The Cure / Distintegration 3CD set – £7.99
Fantastic price for reprint of the Disintegration reissue. This features remastered audio, a bonus disc of demos and an expanded and remixed version of the Entreat live album (called Entreat Plus for this set). Packaged in a jewel case, this time around. Out on Friday, along with Faith 2CD which is just over £7.
UK: Simple Minds / Street Fighting Years 4CD super deluxe – £41.99
UK: Pink Floyd / Wish You Were Here immersion box set – £47
Possibly a new lowest price for the superb immersion box which contains the 2011 remaster, a CD of Live at Wembley and alternates, 5.1 mix, quad mix and concert screen films (on blu-ray and DVD). And let's no forget those marbles. The Dark Side of the Moon and The Wall boxes are similarly cheap
UK: Elvis Costello / Look Now CD edition – £2.88
Virtually charity shop price for a brand new copy of the standard CD edition of Elvis Costello's last album.
UK: The Allman Brothers Band / Trouble No More 5CD set – £39.99 £50.99
Forthcoming 50th anniversary set. Includes 88-page booklet. Price now down to a more respectable level.
UK: The Human League / Octopus 2CD deluxe – £11.89 £12.99
UK: David Gray / White Ladder 2CD deluxe – £8 £21 DEAL OVER
Great deal for the newly released 2CD deluxe of David Gray's White Ladder which features remastered audio and a bonus disc of B-sides and demos.
UK: The Chemical Brothers / Surrender 3CD+DVD box – £19.99 £38 DEAL OVER
UK: The Chemical Brothers / Surrender 4LP+DVD – £44.99 £73 DEAL OVER
The CD box deal is over, but this vinyl box set brings the original album with previously unreleased 'Secret Psychedelic Mixes' and a selection of remixes from the period, curated by Tom and Ed over four clear vinyl LPs. This also comes with a DVD featuring restored promo videos and footage from the 2000 Glastonbury performance, four prints, a book and a download card.