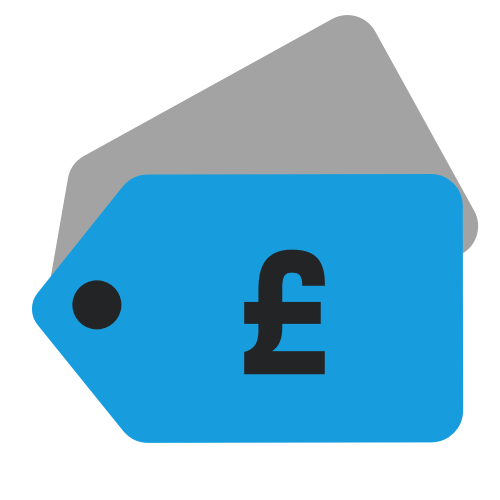 Deals
This Week's Box Set and Reissue Deals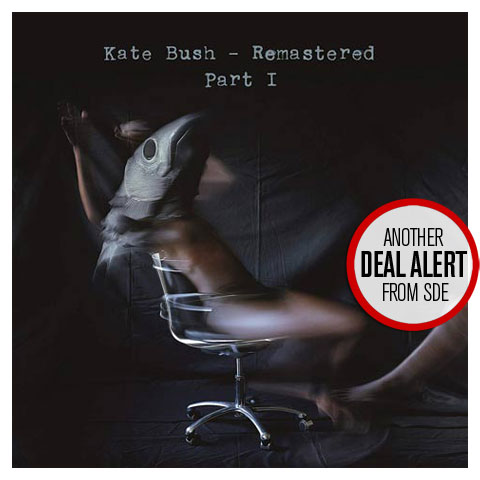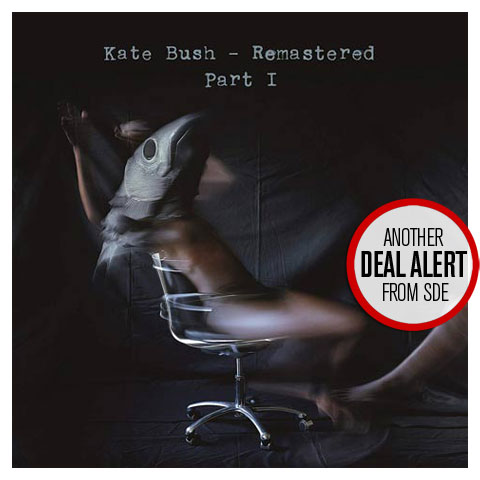 UK: Kate Bush / Remastered Part 1: 7CD box – £28
I paid £60 for this back in late 2018! It's not perfect (cover art leaves a lot to be desired, and bonus material is 'saved' for the Part 2 box) but Kate's first seven studio albums remastered and repacked (as six-panel digipaks) in a box for less than £30 is great however you choose to look at it.
USA: Keith Richards / Talk is Cheap super deluxe – $61
UK: David Bowie / Diamond Dogs – £16
45th anniversary 'one-run-only' RED vinyl pressing.
UK: Manic Street Preachers / Futurology 2CD deluxe – £4.98
2014 album in hardback book format with a bonus disc of demos and extra tracks
UK: Various Artists / Now That's What I Call Music 5 – £7.99
Already down to just £7.99 on pre-order. First time on CD.
UK: Tears For Fears / The Hurting vinyl LP – £11.99
UK: Freddie Mercury / Never Boring 3CD+blu-ray+DVD deluxe – £55 £72
Issued last October, this Freddie Mercury box set features a new special CD edition of Mr Bad Guy, the orchestral version of Barcelona on CD and a special 12-track compilation. The Blu-ray and DVD feature promo videos and stage performances and this comes with a 120-page hardcover book.
UK: Guns N' Roses / Appetite For Destruction super deluxe – £59 DEAL OVER
Includes four CDs of content (including 49 unreleased tracks) and a blu-ray which features the album, bonus tracks and music videos all in brand new 5.1 surround sound. Also contains a 96-page hardcover book and other printed material. Amazing price.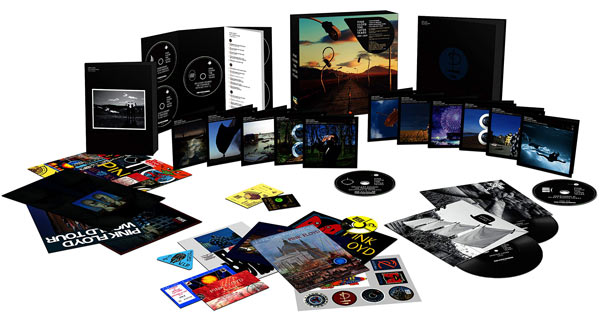 UK: Pink Floyd / The Later Years 18-disc box set – £263
This Pink Floyd extravaganza is back down to its lowest price of £263 right now.
UK: Rush / A Farewell to Kings 3CD anniversary set – £10
No brainer price for this 2017 triple-disc deluxe set.
UK: The Killers / Hot Fuss vinyl LP – £10.99
New album Imploding the Mirage is imminent, but meanwhile The Killers' classic debut is just £10.99 on vinyl right now.
UK: R.E.M. / REM at the BBC (8CD+DVD) – £38 £55
This wonderful box set is beautifully packaged and, more importantly, has an immense amount of content. 8CDs in total, including two discs of BBC Sessions and seven further live broadcasts. On top of that you get a DVD of BBC TV performances and a few videos! All that for £38 is an absolute steal.