2012 Reissue wish list / Day 6 / Madonna: Erotica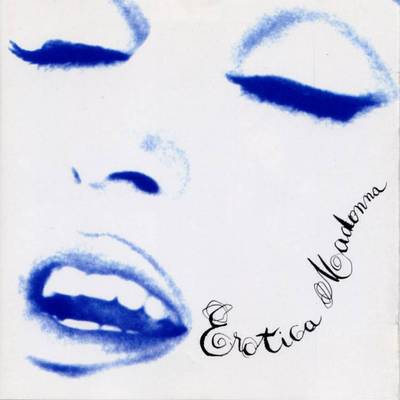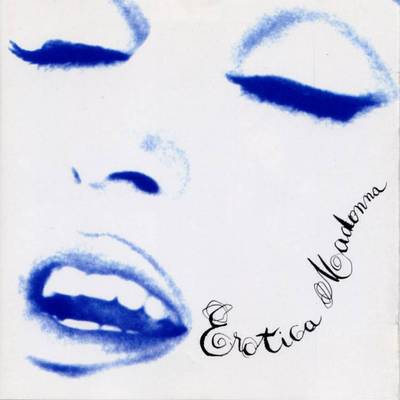 Apart from her three greatest hits, Madonna has not shown much interest in repackaging and expanding her back catalogue.
Her first three records were remastered and reissued back in 2001, but it was a rather haphazard affair, with a simple 1CD re-release with two or three remixes bolted on to the albums proper. Some bizarre decisions were made, such as not even including Into The Groove as a bonus track on Like A Virgin when many European fans knew it as part of the album (it became track six on the 1985 reissue for most of the world).
Madonna had always used controversy and shock tactics to help promote her image and her records, but in 1992 Madonna took this to a new level. She appealed to the baser instincts of her fanbase. She released (through Warner Books) a luxuriously packaged coffee table book called… Sex. Basically soft-core porn, but with Madonna as the star of the show and a few other people you might know (Isabella Rossellini, Naomi Campbell).
The message was something along the lines that sex is naughty, sex is fun, sex is bad, sex is good, sex is pleasure, sex is pain and that we should all explore the bounds of our own sexuality. The idea was that the book would be released at the same time as Madonna's new album, Erotica.
The book itself was massively successful, selling out the 1.5m print run in a matter of days, but such was the publicity and 'outrage' around the book and Madonna's antics at this time, that the album got somewhat overshadowed.
The initial excitement of seeing a big star sans clothes (sex tapes hadn't been invented, yet) wore off surprisingly quickly, and images of 'Madge' larking about in the buff with Vanilla Ice became rather dull and slightly ridiculous.
Not unlike a one-night-stand, the promise and excitement of the build-up didn't really deliver, and you woke up in the morning, wishing you were somewhere else.
Anyway, once you put aside the toe-sucking picture discs (Erotica 12inch withdrawn from the UK market) and pictures of Madonna in the 'naughty, naked, nude' you might actually get around to playing the Erotica album, which is really rather good.
Madonna worked primarily with '80s remix legend Shep Pettibone on this record. He co-wrote and produced much of it, resulting in some very intelligent, sophisticated pop, such as Bad Girl, Rain and Why It's So Hard. The 'rude' songs like Where Life Begins, Erotica and Deeper and Deeper are also great, and if truth be told, you are not at much risk of being 'turned on' while listening to this album. Neither are you likely to be 'outraged' and end up slinging it across the room in anger.
The album is ripe for re-evaluation in it's 20th anniversary year, and given the multi-media nature of the output back in 1992, there is only one format that would bring everything together nicely – the Super Deluxe Edition.
Many Super Deluxe Editions have quality books at the heart of their offering (The Who: Quadrophenia, Paul McCartney & Wings: Band on the Run, to name but two) so it would make sense for an Erotica Super Deluxe Edition to include a reprinted version of the Sex book as per the original specification.
Most of the six singles from the album had many remixes (Erotica alone had at least 14 different versions) so it would be absurd to attempt to cram the best of these onto one or two CDs. So in a bold move, the approach for this Super Deluxe Edition would be to allocate a CD for each single that would contain all the remixes/edits of the song, and any non-album tracks (e.g. Up Down Suite from Rain).
A further CD would cover "The Rain Tapes" a collection of demos that are known to exist, some of which were leaked in 2007.
A DVD/Blu-ray would gather together all the videos and Erotica-related super 8 footage. Furthermore The Girlie Show on DVD/Blu-ray would be included with this box set.
So the Erotica Super Deluxe Edition would be a stunning ten-disc set. Excessive? Maybe, but the recent U2 Achtung Baby Super Deluxe Edition was 10 discs with a book, and that retailed at around £75.
The Sex book may be one controversial chapter, in a career full of controversy, that Madonna wishes to keep firmly shut. However, I think if this super deluxe edition was a limited numbered box set and released in October 2012, there would be massive demand from collectors and Madonna fans alike.
ALBUM: Erotica by Madonna
ANNIVERSARY: 20th
WHY REISSUE?: Sex book out of print, massive amount of remixes to gather in one place.
Tomorrow> Day 7> Prince: Sign 'O' The Times