Happy Birthday to Tug Of War by Paul McCartney / 30 years old today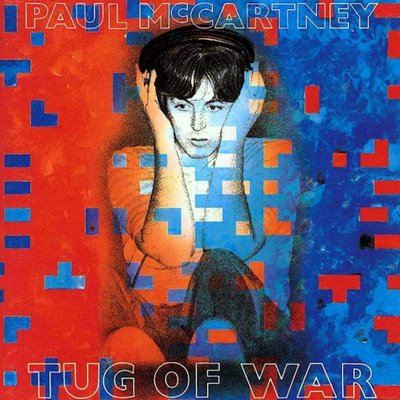 Paul McCartney's Tug Of War was released 30 years ago today. Here we take a look back at the period in question through archive interviews and video footage.
His first album since the death of John Lennon, Tug Of War saw McCartney working with Beatles producer George Martin, nine years after Martin orchestrated Paul's Bond theme Live and Let Die.
The album would go on to become a significant commercial and critical success.
"Nationwide" interview UK TV – prior to the release of the album Paul discusses getting older (grey hair!), the dissolution of Wings and John's death.


"McCartney's supreme accomplishment…" – Original Tug Of War Advert produced for Australia.
Ebony And Ivory – the first single from the album, released in March 1982 was a transatlantic number one. This is the rare 'solo' version without Stevie Wonder. It was an extra track on the original 12-inch single. The B-side Rainclouds is still unreleased on CD.
Here Today – Paul's moving tribute to John Lennon set to rare footage of working with George Martin in the recording studio.
Wanderlust – A fans' favourite, this Tug Of War album track was re-recorded for the ill-fated 1984 film Give My Regards To Broadstreet (clip below is from the film).
Take It Away – the second single released from Tug Of War in June 1982. It reached number 15 in the UK and number 10 on the US Billboard Hot 100. The B-side I'll Give You A Ring is another Tug Of War era track unreleased on CD.
Tug Of War – the title track and third single released in September 1982. (reached number 53 in the UK and the US Billboard Hot 100).
Tug Of War will undoubtedly get the deluxe treatment sometime in the next few years as part of McCartney's Archive Collection reissue programme. Here's how we think a deluxe Tug Of War might look.