Paul McCartney / 10 Lost Love Songs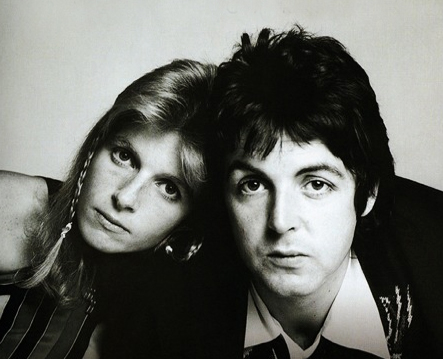 In a week's time Paul McCartney will release his new album Kisses on the Bottom, just in time for Valentine's Day.

Lovers everywhere know that McCartney likes a ballad, and his compositions, particularly with The Beatles, are as highly regarded as they are well known. And I Love Her, Michelle, and Here There and Everywhere to name but three.
However, look beyond the familiar Fab Four compositions into McCartney's Wings and solo career, and you will find some little-known love songs that deserve a much wider audience.
So as the 14th of February approaches, we thought now was the time to dig out, for your enjoyment, 10 Lost Love Songs by Paul McCartney.
---
Warm and Beautiful (1976)
We start with a real gem. This almost Let It Be style piano ballad ended 1976's Wings at the Speed of Sound. Paul later 'borrowed' the melody for Golden Earth Girl, which appeared on Off The Ground in 1993. One of his best.
---
The Loveliest Thing (1987)
Paul's fans often moan amongst themselves about how he squanders great tracks to B-side oblivion. This is a good example. Recorded with most of Billy Joel's band and producer Phil Ramone in 1987, it was decided that it would appear on the CD single of Figure of Eight in late 1989. It didn't show up on either the 7inch or 12inch variations. It was eventually rescued from obscurity in 1993, when it was added as a bonus track to Flowers In The Dirt. However, that is now out-of-print, so it's unavailable again!
---
One Of These Days (1980)
Paul took a break from the synth-based experimentation on 1980's McCartney II and picked up his acoustic guitar to pen this gentle, yearning ballad.
---
Dear Friend (1972)
Written during the period of Lennon and McCartney backbiting (in the press and on song), this track appears on Wings Wild Life and is interpreted by many as something of a peace offering from Paul.
http://www.youtube.com/watch?v=90uf8mxK168
Love In Song (1974)
Although often remembered for the inclusion of the Crossroads Theme and some other rather silly tracks (yes, I'm looking at you Magneto and Titanium Man), 1974's Venus And Mars still had its moments. This is one of them.
http://www.youtube.com/watch?v=koGhJOLK0sQ
---
I'm Carrying (1978)
A real charmer from the London Town album, with a great vocal performance and a very sweet lyric.
This Never Happened Before (2005)
Rumour has it that McCartney blamed EMI for the poor performance of his 2005 album Chaos and Creation in the Backyard. Certainly the songs were not lacking – indeed it was something of a post-Beatles career high, as this sophisticated love song demonstrates. By the time of Paul's next album he'd left EMI after over 40 continuous years (at least in the UK).
---
One More Kiss (1973)
Paul in fine voice, singing this laid back ballad. The chorus gets seriously stuck in your brain.
---
Back Seat of My Car (1971)
From Ram, the next album to receive the deluxe treatment in Paul's archive reissue program. This story of two lovers who "believe that we can't be wrong" closes that album, in true cinematic style. Amazing.
---
On The Wings Of A Nightingale (1983)
This demo was written and recorded by Paul especially for The Everly Brothers, and is Macca at his most fluid and melodic. It perfectly suited the voices of Phil and Don Everly, who would release this as a single (see below).
---
On The Wings Of A Nightingale (Everly Brothers version)
Here's The Everly Brothers performing On The Wings Of A Nightingale.
http://www.youtube.com/watch?v=R0nimBkEQj0