Saturday Deluxe / 1 February 2020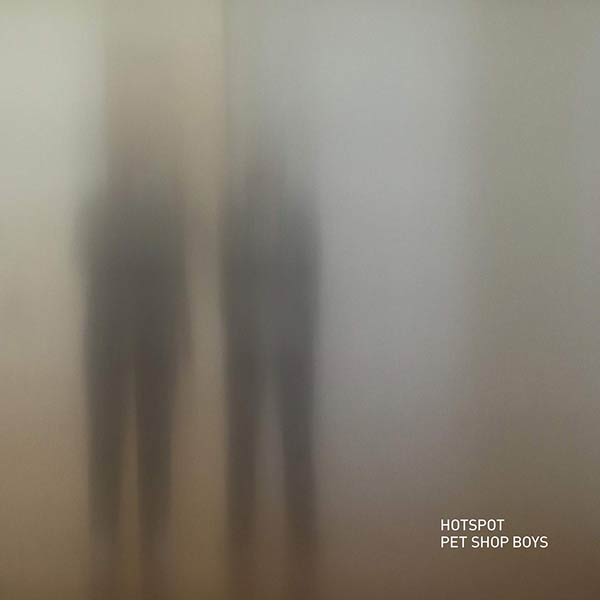 Not Topspot for Pet Shop Boys' Hotspot
"If you sign prints for every cassette, CD and vinyl version of Hotspot on your own site, you'll be in good shape to secure a number one album". This, presumably, was the advice given to Neil Tennant and Chris Lowe when it came to marketing the new Pet Shop Boys album Hotspot.

Sadly for them, they didn't quite make it. Maybe they are now regretting 'running out' of prints and not bothering to get some more done. In fact, not only did they not get to number one, they didn't even get to number two either, as the album entered at number three, with Music Week reporting a total sales 'consumption' of 16,768 units. This is made up of 11,744 CDs, 1773 vinyl records and 407 cassette tapes. In the digital domain they sold 2,146 digital downloads and just 698 'sales-equivalent' streams.
ANYWAY…. the artist who did get to number one is a British rapper called J Hus (who?). J Hus didn't release any physical product at all and got to number one via 22, 525 'sales equivalent' streams and 1,011 downloads. Unlike J Hus, the Pet Shop Boys didn't spent a large part of 2019 in jail for carrying a knife on the streets of London. Eminem was number two with 18,724 sales, so it wasn't even close, in the end.
Back on April Fool's Day in 2016, I wrote about a fictional Wham! 'Make It Bigger' reissue and joked at the end that George and Andrew would be supporting the reissue campaign: "Appearances on top tier UK TV shows are promised, including Loose Women and Sunday Brunch". I remember chuckling away at my own gag because it was so absurd, but in other indication of how much they wanted the album to get to number one Neil and Chris did indeed appear on both of these shows to promote Hotspot. Blimey, what happened to the PSB's much-treasured aloofness? (this is the band who wouldn't talk to SDE about their reissues a few years ago – no sour grapes, of course).
Assuming it doesn't rise any further, Hotspot joins Please, Electric and Super in the number 3 'club' – the position they all peaked at in the UK album charts. Incidentally, all 14 of the Pet Shop Boys albums have entered the top ten of the UK album charts, but only Very from 1993 has reached number one. Interestingly, Depeche Mode have also had 14 albums and all of theirs have also been UK top ten hits as well, although they've had two number ones (Songs of Faith and Devotion and Ultra).
---
What's going on with Depeche Mode's MODE box?
There has been a lot of speculation about the availability of Depeche Mode's MODE box set which was released just a week ago by Sony.
The 18CD package, which includes all 14 studio albums and four bonus discs in bespoke 'all black' packaging, effectively went out of stock in or around that first weekend of release, with fans rushing to secure their orders. Add to that some confusion over product listings – with a few sites (including JPC in Germany and Amazon in the USA) detailing the same product at two different prices – and the whole thing became rather messy.
So what's going on? Some fans are under the impression that Sony have 'made some more' box sets to react to the demand (and lack of stock). This seemed to be supported by some listings indicating that MODE will be available again in mid-February, however this is not the case. Sony have remained tight-lipped regarding numbers in original production run, but they have confirmed to SDE that there is not going to be another production run of MODE. So any fresh availability on Amazon (or anywhere else) is simply to do with retailers 'finding' stock sources from within existing distribution channels.
In short, if you have a chance to secure one of these for a reasonable price, don't hesitate. The Amazon US price of $140 has now long gone, but looking back that was a real bargain compared to what's being asked now. If you haven't seen this in the flesh, then watch the SDEtv unboxing video which at over 40,000 views is SDE's most viewed video!
Compare prices and pre-order
Depeche Mode
MODE - 18CD box set