Saturday Deluxe / 11 January 2020
Neil Peart
We must start this week's Saturday Deluxe with the sad news that Neil Peart – drummer and lyricist for Rush – has died aged 67.

After replacing John Rutsey in July 1974, Peart played with Rush for over 40 years and is considered one of the greatest rock drummers of all time. Yesterday the band issued the following statement:
""It is with broken hearts and the deepest sadness that we must share the terrible news that on Tuesday our friend, soul brother and band mate of over 45 years, Neil, has lost his incredibly brave three-and-a-half-year battle with brain cancer."
Rest in peace, Neil.
---
Cream delays
In other news, Universal Music's Cream Goodbye Tour Live 1968 has been delayed. The four CD box set will now be released on 6 March rather than 7 Feb. If you pre-ordered this at the Amazon UK initial price of £36 you did very well because now it's £45 on the same site, although Rough Trade are doing it for £39.99.
---
Elvis Costello deal
I'm not a massive fan of seven-inch box sets, but I loved Elvis Costello's Look Now album and was sorely tempted by the 8-disc coloured vinyl variant that was announced last year. However, it was ultimately easy to resist, because it was around £70 in the UK. But now you can pick this up on Amazon US for $19 (or the equivalent of £15!). Of course, if you are in the UK, shipping and import tax deposit etc. bumps the price up, but it's still a great deal and if you are in the USA, it's an absolute giveaway! Check out the widget below to see how good this is. As well as the 16-track deluxe version of the album, the box includes four postcards, and a 16-page booklet of lyrics and artwork. Nice!
Compare prices and pre-order
Elvis Costello & The Imposters
look now - coloured vinyl box set
---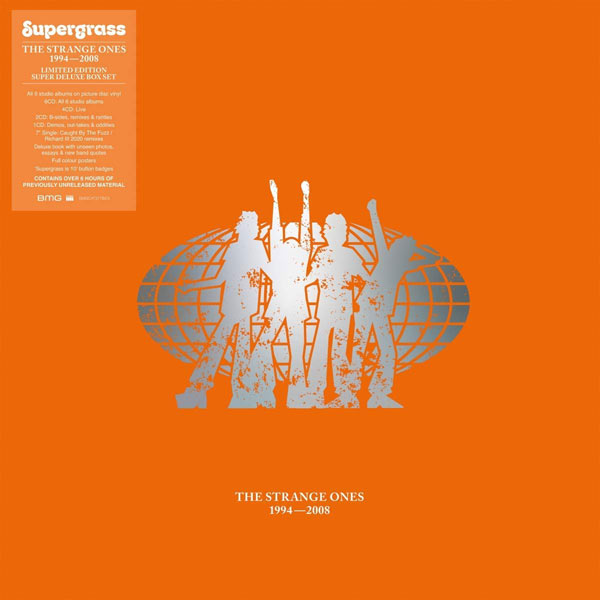 Supergrass track listing – at last!
BMG have send me a copy of the Supergrass box set, which is due out on 24 January. I know many of you have been asking about the track listing, which bizarrely doesn't seem to have been published anywhere. I'm too lazy to type the whole thing out, so I've taken some photos which are below. A review will follow, but initial impressions are as follows: The vinyl picture discs look REALLY GOOD. Clean images front and back without distractions like logos, track listings etc. which spoiled the Howard Jones picture discs that Cherry Red included with the their super deluxe sets. The cover art really does lend itself well to the picture disc format (no, I haven't played them). The studio albums are housed in a CD-sized 12-panel card wallet, which I wasn't necessarily expecting (it doesn't scream luxury), and so too are the other CDs (live, rarities and demos). Big glossy large format booklet is very nice. If you fancy this, remember Amazon France is currently the outright cheapest price, and certainly much better than the UK cost.
Compare prices and pre-order
Supergrass
The Strange Ones' 1994-2008 (Deluxe Boxset) [VINYL]
Bonus content track listing for the Supergrass box is as below:

Demos CD (all previously unreleased. Click image to enlarge)

Rarities, remixes and B-sides CDs. (Click image to enlarge)

Live CDs. (Click image to enlarge)