Saturday Deluxe / 27 October 2018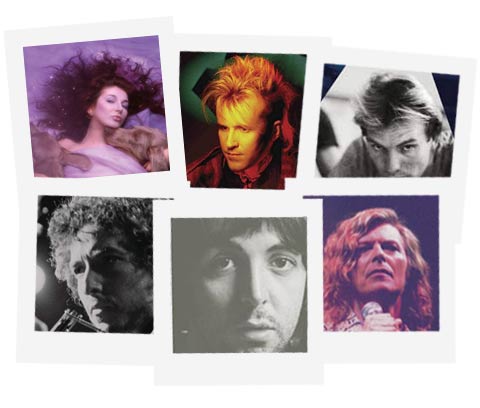 Prepare thy wallet…for November 2018.
Are you ready for November? In what has to be the most heavily congested release schedule I can remember, for physical music fans of a certain demographic (SDE readers, effectively), there is an absurd amount of great product coming out. If you have eclectic taste then prepare your wallet for action…

To recap, in the next month we will see box sets and/or reissues from The Beatles, Bob Dylan, David Bowie, The Rolling Stones, Jimi Hendrix, Kate Bush, The Moody Blues, Fleetwood Mac, The Eagles, Howard Jones, Elvis, Rush, Creedence Clearwater Revival, Tom Petty, Suede, The Police, Bananarama, Cast, Ian Dury, Dead or Alive, Jeff Beck, Chic, Lulu, Ultravox, OMD, Jean Michel Jarre, Simply Red, Marillion, Metallica, Jethro Tull, Mott The Hoople and more!
My personal priorities will include The Beatles, David Bowie, Kate Bush, Howard Jones, The Police, Marillion, Jimi Hendrix and Jethro Tull, but I'm pretty much like everything in that list! We're not out of the woods once November is past either, because there's the little matter of two Paul McCartney reissues in December! What are your priorities for this month? Leave a comment and let me know!
---
A reminder that Tanita Tikaram's 1988 debut Ancient Heart is being reissued in early December on 30th anniversary limited edition clear vinyl. I'm chuffed that Tanita herself has promoted the SDE shop as her 'official' channel for fans to get hold of this, so do the right thing and place an order with us! I'll make it really easy and give you a checkout button below!
---
Remember that ludicrously expensive 'Locked N' Loaded' edition of Guns N' Roses Appetite for Destruction? Well, it's still very expensive BUT the MusicVaultz site in Canada has what seems to be an amazing deal, if you were in any way in the market for the £700-£800 box set, or you are just a mega GNR fan…
The deal is you can buy this massive box set for $1300 CA (which is about £775) and bundled with it FREE is a limited-edition custom branded Guns N' Roses Turntable by Project-Audio. There are only 100 of these turntables being made 'for the world', apparently, and the site claims the value of the turntable alone is about $750 CA (£450). That's some crazy deal, because to buy JUST the box set in the UK means spending £850. But with this deal you get box and turntable for less money. They do ship worldwide, although I have no idea, what the charges might be!
Visit the MusicVaultz website for more information on this deal.