Saturday Deluxe / 4 August 2018
Johnny Hates Jazz reissue will include 'missing' B-side
The track listing for the forthcoming 3CD deluxe reissue of Johnny Hates Jazz's 1988 album Turn Back The Clock has left some fans scratching their head, since it apparently omits Heart of Gold B-side Leave It Up To Me.

Not so, says the official Johnny Hates Jazz Facebook page. When this very query was brought up in the discussion about the deluxe edition, the response was "'Leave It Up To Me' is actually on there, so all the b-sides are included."
It was pointed out that none of the official track listings, anywhere, indicate this, but the person posting on Facebook (probably frontman Clark Datchler) said "I'll get that sorted". This is obviously good news for fans. Note, this isn't actually relevant with regards to the 2LP vinyl reissue, since that only includes the new acoustic versions and none of the original remixes or B-sides.
Read more about the Turn Back The Clock reissue.
Beta Band:  The Three E.P.'s set bonus item
The limited 4LP+CD coloured vinyl box set of The Beta Band's The Three E.P.'s compilation is available to order via the SDE shop right now. SDE pre-orders come with a special reproduction of "The Flower Press", a short-lived fanzine designed and put together by the band (not available via Amazon).
---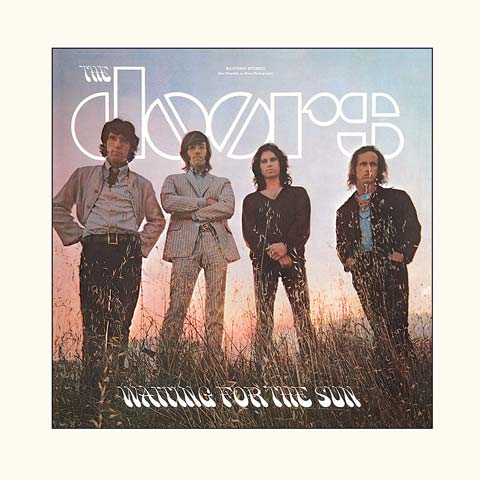 The Doors Japanese 2 x SHM-CD cancelled
The forthcoming The Doors Waiting For The Sun 2CD+LP super deluxe was available for pre-order in Japan as a 2 x SHM-CD edition. Although pre-ordering this import didn't save you any money, it was an interesting option for anyone not finding use for the vinyl record within the European/US three-disc set.
Unfortunately, this edition has now been cancelled – for reasons unknown – and fans who pre-ordered have been informed by email this week. So the only option that remains for this product – which contains 14 previously unreleased tracks – is to pre-order the 2CD+LP set, which will be released on 14 September 2018. Full track listing, below.
Compare prices and pre-order
The Doors
Waiting For The Sun - 50th anniversary deluxe
Disc One (CD)
Hello, I Love You
Love Street
Not To Touch The Earth
Summer's Almost Gone
Wintertime Love
The Unknown Soldier
Spanish Caravan
My Wild Love
We Could Be So Good Together
Yes, The River Knows
Five To One
Disc Two (CD) (All Tracks Previously Unreleased)
Rough Mixes
Hello, I Love You
Summer's Almost Gone
Yes, The River Knows
Spanish Caravan
Love Street
Wintertime Love
Not To Touch The Earth
Five To One
My Wild Love
Live In Copenhagen
The WASP (Texas Radio And The Big Beat)
Hello, I Love You
Back Door Man
Five To One
The Unknown Soldier
Disc Three: 180g LP (Remastered Original Stereo Mix)
Side One
Hello, I Love You
Love Street
Not To Touch The Earth
Summer's Almost Gone
Wintertime Love
The Unknown Soldier
Side Two
Spanish Caravan
My Wild Love
We Could Be So Good Together
Yes, The River Knows
Five To One