SDE's Disappointments of 2019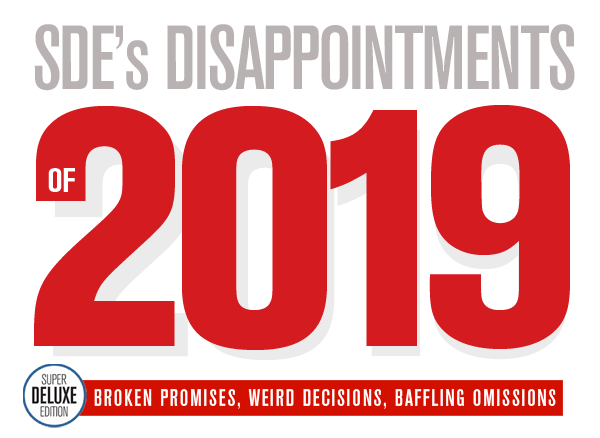 SDE has explored the best reissues and favourite albums of 2019 but hey, what about the not-quite-so-good things that happened (or good things that didn't happen) in 2019? The stuff that makes us, the fans, bang our head against the wall… like artists who think their 50+ demographic love streaming and have no interest in hearing 'the old stuff' remastered with bonus tracks on CD and vinyl. Broken promises, weird decisions, baffling omissions… here's SDE's 'best' disappointments of 2019:

---
Tears For Fears' The Seeds of Love wasn't reissued. Don't ask.
---
Paul McCartney didn't put out an archive release. In particular we want him to 'finish' the 1970s and 'do' London Town and Back to the Egg.
---
Macca did put out that 'suitcase' Traveller's Edition of Egypt Station however absurd it may seem.
---
Duran Duran continue to be completely disinterested in their own back catalogue, save for playing the hits at concerts and allowing Warners to put out 'As The Lights Go Down' for Record Store Day. Liberty is 30 this year, by the way. With a new album touted for 2020, getting the band engaged with their post-80s past will be as easy as a nuclear war.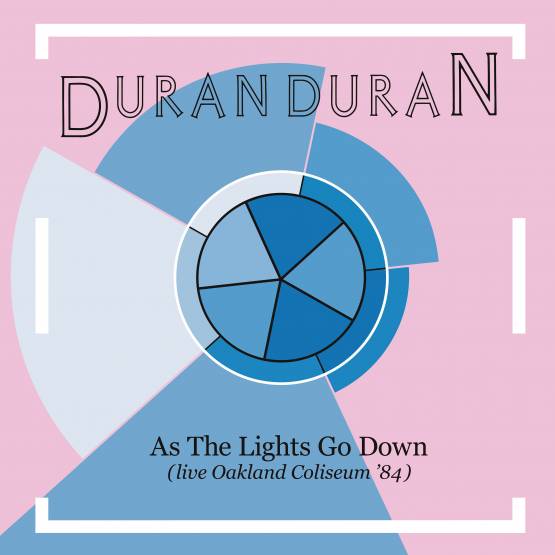 ---
The folks responsible for reissuing Now That's What I Call Music on CD keep putting them out with numerous errors (wrong versions of tracks) and don't seem to care. Stop getting NOW wrong!
---
HMV nearly went under. Thankfully, it was 'saved' by Canadian businessman Doug Putman but it remains to be seen whether he can keep the retail chain viable in the longterm. There still isn't one in London, unless you want to trek to Westfield in Shepherd's Bush.
---
Lindsey Buckingham had a brush with death after undergoing  'emergency open heart surgery'. Mick Jagger had heart surgery as well in 2019, although the wiry Rolling Stones frontman 'won' the recovery process and was seen jumping around in a dance studio only six weeks later!
---
Sting issued the largely pointless 'My Songs' album (twice!). None of the Police long-players or his solo records have been expanded or reissued, even though Stewart Copeland said (in 2018) that unreleased Police material would be coming down 'the pipeline'. Must be a long pipe.
---
Phil Collins put the icing on what SDE described as the 'shitcake' of his 'Take A Look at Me Now' reissue campaign by 'releasing' remix and B-sides compilations as 'digital-only'. I like Phil Collins, but that Gorilla in the Cadbury's 'Dairy Milk' advert would be better at curating his back catalogue.
---
Kate Bush had the opportunity to put some interesting rarities on her box set-promoting 'Cloudbusting' and 'Ne T'Enfuis Pas' 12-inch singles…. but didn't. Not only that, she 'forgot' to even tell anyone about the latter, with fans finding it 'by accident' in FNAC in France and later HMV in the UK.
---
Universal Music stood accused of underplaying the extent of the 2008 archive fire, with Sheryl Crow claiming that "all her masters" were destroyed. This shocking revelation did at least result in SDE getting on the BBC News at One to 'explain' why a record company burning your master tape was a big deal (every cloud, etc.)
---

Over 23m CDs were bought in the UK in 2019 compared to just over 4m vinyl records. That didn't stop Sony only issuing the Prefab Sprout remasters on vinyl and not CD. This makes no sense and an explanation to the large CD buying community was not forthcoming (why not?).
---
Mystify: A Musical Journey with Michael Hutchence fails to include any music from the excellent Max Q album. In a revealing interview with SDE manager Chris Murphy explains that "the rights are in transit" (to be clear, not a Ford Transit) and his hands were effectively tied. This 'journey' that the rights are on didn't stop the music being used in the documentary.
---
Andrew Ridgeley's memoir Wham! George Michael & Me is enjoyable but rather lightweight and offers little in the way of true insight into his relationship with George Michael. Andrew signed so many copies of the book in-store during the year, that for tax reasons his legal residence had to be changed to 'Waterstones'.
---
There were no George Michael or Wham! reissues (although Blank & Jones managed to include a new-to-CD rarity on so80s 12). I'm not counting the 'Last Christmas' white vinyl seven inch which was dull and didn't help get the song to number one in the singles chart, anyway.
---
On the subject of George Michael, Yog's fairly good 'new' song 'This Is How (We Want You to Get High)' wasn't released as a physical single, but bolted on the end of the soundtrack to the dire 'Last Christmas' movie. The song isn't quite as good as it should be because George mashed up most of his vocals.
---
Black Box Recorder say "told you so" by including a CD in their Life Is Unfair VINYL box set that isn't in the CD version.
---
Pink Floyd needlessly include DVDs and Blu-ray, repeating the same content, in their The Later Years box set. Rumours of VHS tapes in a possible 'Middle Years' have proved unfounded.
---
Back in 2018 UMC announced that a Blondie box set would be issued in "the fall of 2019". The Complete Studio Recordings 1975-1982 would be available on vinyl and CD and would feature remastered versions of the first six albums along with two bonus discs of B-sides, rarities and "previously unreleased curiosities from deep in the Blondie vault." NONE OF THIS HAPPENED and neither the band nor the label offered any explanation as to why. Rude.
---
There were no Madonna reissues. The endless 'coloured vinyl' editions of Madge's albums are getting quite tedious. Life is a mystery.
---
Depeche Mode announced MODE, a career-spanning box set that fans on SDE embraced with the words "pathetic", "far too expensive", "underwhelming" and "useless". This set is currently delayed until 24 Jan because upon reviewing the first boxes coming off the production line the band "identified a handful of places where the box is not up to our standards based on the prototypes that were approved." (i.e. they looked crap).
---
I get that it's a great pop song, but a-ha have become overly fixated on 'Take On Me'. Deluxe reissues of Minor Earth Major Sky and Lifelines came and went with little fanfare. The band played nothing from either album on their 'Hunting High and Low' tour (which continues into next year). And what's happened to the vinyl versions of Stay On These Roads, East of the Sun West of the Moon and Memorial Beach?
---
Roxy Music's Andy McKay is forced to cancel a 'Roxymphony' tour with Phil Manzanera due to health issues (specifically problems with his hands that restrict movement and hinder sax playing). Luckily, you can buy a signed CD+DVD of the only concert that was performed on the SDE shop.
---
ABBA announced in April 2018 that they had recorded two new songs. These were originally supposed to emerge later that year, only for it to be delayed to 2019. Nothing has happened, yet. Rumours persist that the work has expanded to a possible album, but it's all quiet at the moment and we don't know what the 'status' of that virtual reality tour is, either. An unnamed source has put the delays down to persistent teething troubles with the tech, which have resulted in Roy Orbison appearing on stage, alongside Agnetha, Benny and Frida, with Bjorn nowhere to be seen!
---
All of the above pales into insignificance when you consider that we said goodbye to many great talents including Scott Walker, Keith Flint, Ric Ocasek, Mark Hollis, Marie Fredriksson and Neil Innes. RIP.