Where are they NOW? The one-hit wonders and forgotten tracks of 'Now 2'
Ian Wade examines the less well-remembered songs from NOW 2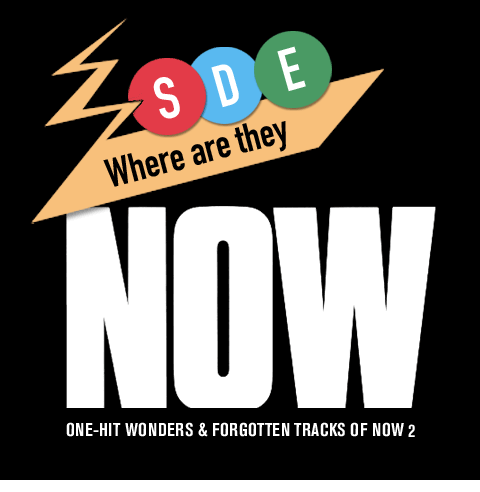 Following on from the 100th edition and the reissue of the very first compilation last year, Now That's What I Call Music are releasing volume two on CD (and vinyl), almost 35 years to the week it originally came out.

Naturally, after the success of the original first album in 1983, it was a no-brainer to continue the series, but whereas the first edition had the luxury of the whole of 1983 to select from, Now 2 had just four months. Fortunately, 1984 being one of the best years for pop ever, it wasn't an issue. Volume 2 had the frisson of danger that was Frankie Goes To Hollywood's still-at-that-point-banned 'Relax', plus headline types such as Queen's 'Radio Gaga', The Rolling Stones' 'Undercover' and Paul McCartney's 'Pipes of Peace' all rubbing shoulders with the newer up-and-coming guard of Cyndi Lauper, Nik Kershaw, The Smiths and Howard Jones.

However, it was those filling up the rest of the album that our thoughts turn to. The not-quite one hit wonders who fell by the wayside, exploded into flames or lost their novelty sharpish. We've looked into some of those names and asked, quite literally, Where Are They NOW?



Fiction Factory / Feels Like Heaven

Like a few of the early eighties acts such as Wham! and Tears For Fears, Perth's Fiction Factory had past form as members of a ska band before finding success. Unfortunately for the Factory – as no one had time to get to know them – their breakthrough ended with their debut single. Despite the number six placing of 'Feels Like Heaven', the debut album Throw the Warped Wheel Out failed to do anything, likewise the follow-up, 1985's Another Story, despite a change in personnel. Unsurprisingly, they split up in 1987 with singer Kevin Patterson leaving music altogether for a less stressful life in IT. The original 1984 lineup reformed for the Perth leg of Rewind festival in 2011 to play all the, um, hits and promptly vanished again.



Re-Flex / The Politics of Dancing

Poor old Re-Flex. Forever saddled with the mid-eighties brace of turns such as A Flock of Seagulls and Now 2 neighbour Thomas Dolby, as a UK act that meant more in America than here. An attempt to redress that, and improve on their No.28 single, wasn't helped with EMI pulling the release of their 1985 follow-up Humanication, and seeing two earlier bandmates Phil Gould and Mark King start to happen as Level 42. After leaving the label, another unreleased album and contributing two tracks to the soundtrack of Superman IV, the dumper smelled blood and the group all went their separate ways. Fishman, along with drummer Roland Vaughan Kerridge, remastered and released the band's entire output in a 2010 box set Re-Fused, and had also recorded a couple of new tracks before Kerridge's death in 2012.



Snowy White / Bird of Paradise

Snowy – or to give him his non-showbiz name Terence – had previously enjoyed a stint in Thin Lizzy, whose guitarist Scott Gorham had first spotted him playing with Pink Floyd on their Animals tour. After the number six smash 'Bird of Paradise' had quite literally flown, it was eventually back to Pink Floyd-themed activities that Snowy returned, performing with Roger Waters on tours of The Wall and Dark Side of the Moon. He's still been releasing music with The White Flames, and also recently saw his 'Midnight Blues' track sampled by Meek Mill on his 2016 number 'Blue Notes'. Which must have been nice. And a bit of a shock that someone had heard of it too, probably.



Joe Fagin / That's Living Alright

One-time musical director for 'comedian' Jim Davidson, Joe found success when his cheery-if-now-problematic 'That's Livin' Alright' became the theme to popular migrant building site drama Auf Wiedersehen, Pet and landed him with a number three hit. Joe went on to find lesser success as the lungsmith behind the theme to the Judi Dench sitcom As Time Goes By, but scored a number one in 1985 in The Crowd's re-do of 'You'll Never Walk Alone' as part of a motley ensemble of characters such as Bruce Forsyth, John Entwistle, Motörhead and Irish light entertainment songstress Rose Marie. Joe now works with the Army as a driving instructor for new recruits, which is something of a U-turn into teaching U-turns if you will.



Julia & Company / Breakin' Down (Sugar Samba)

Perhaps part of Julia & Company's failure to capitalise on the top 15 success of 'Breakin' Down' was her inability to release a debut album, which she finally got around to in 2007. However, during that time Julia Nixon had been a stage actress in productions of Dreamgirls, Smokey Joe's Café and Caroline or Change and also toured with Tina Turner, Stevie Wonder and Aretha Franklin. For the last few years Nixon has performed a monthly Saturday showcase at Mr. Henry's restaurant in Washington DC, and recently released a comeback single 'Survive (LIVIN')' in 2018.



Matthew Wilder / Break My Stride

After his chart run all but evaporated instantly with the follow-up 'The Kid's American' limping to number 93 and thus very much breaking his stride, Matthew Wilder turned to writing and production, penning Natalie Cole's 'Wild Women Do' from the Pretty Woman soundtrack, and in 1994 struck big as producer of No Doubt's 20 million-selling album Tragic Kingdom. He's become increasingly involved with film and musicals, such as writing and producing Disney's Mulan soundtrack, and has gone on to work with Natalie Imbruglia, Kelly Clarkson, Miley Cyrus and Selena Gomez.



Nena / 99 Red Balloons

Fresh from the sick filth of 'Relax', the nation threw itself into an absolute shitfit when it appeared Gabriele Susanne Kerner aka Nena appeared to have underarm hair. Propelled to the top of the charts literally everywhere with '99 Red Balloons', Nena, as a band, found their appeal becoming increasingly selective almost immediately, and split in 1986. Nena herself made her solo debut in 1989, singing 'Miracles Happen' at the Konzert für Berlin which took place three days after the Berlin Wall had been dismantled. Staging a full-on comeback with her 20th anniversary in 2002, Nena is still touring and recording, has her own label, co-founded a kids school and most recently was a judge on the German version of The Voice Kids.

Bonus fact: '99 Red Balloons' was derived from the original '99 Luftballoons' but did you know that Irish musician Kevin McAlea wrote the English lyrics? Kevin was the only musician, aside from Kate herself, to perform on stage as part of Kate Bush's 1979's The Tour of Life and 2014's Before The Dawn.



Flying Pickets / Only You

Formed from members of socialist fringe theatre organisation 7:84 Theatre Group after they sang a cappella during a play about a colliery brass band, Flying Pickets had just spent Christmas 1983 – and some might say outstayed their welcome – at number one. Subsequent singles fared increasingly worse, by 1986 the novelty had worn off with lead singer Brian Hibberd and bald cohort Red Stripe leaving the group, and soon everyone else followed back into their day jobs. Having been through 27 different members, there's still a Flying Pickets on the circuit, albeit with none of the original lineup. So it looks like that chanting for their downfall worked after all, right Yazoo fans? Hurrah!



Carmel / More More More

Carmel McCourt, along with bassist Jim Parris and his cousin drummer Gerry Darby, signed to London Records after a well-received self-titled mini album released on Big Flame in 1982. After the trio's proper debut The Drum is Everything, which gave us 'Bad Day' and the top 23 'More More More', followed 1986's Eno co-produced The Falling which saw them develop quite a following in France helped by duetting with Johnny Hallyday on his 'J'oublierai Ton Nom' toe-tap. Since then McCourt has been involved as a voice coach with the physical theatre company Aqueous Humour, released her first album in 15 years in 2011, Strictly Piaf, a collection of lesser known Edith Piaf songs, and in 2015 unveiled her first new single in 21 years 'Sad Situation' and has been touring Europe and various festivals ever since.



Slade / Run Runaway

A decade on from being the biggest group in the country, Slade were enjoying a career Indian summer when 'Run Runaway' became their breakthrough hit in the states, reaching number 20. However, a scheduled US tour planned with Ozzy Osbourne was cancelled and so that pretty much put an end to it. The band carried on to decreasing fortunes, and played what turned out to be their final performance at a fan club show to mark their 25th anniversary in 1991. Noddy Holder left the following year and now occasionally pops up usually as a festive guest on TV and radio; Jim Lea followed and got around to releasing his first solo album in 2007 and the Lost in Space EP last year; and so Dave Hill and Don Powell created Slade II, who still tour to this day, and Don is also in the none-more-glam supergroup QSP with Suzi Quatro and The Sweet's Andy Scott. Slade's legend has now grown thanks to Vic & Bob and Oasis, and their annual presence at Christmas, that if the four of them were to reunite they'd need to block book The O2 for a month.

Now That's What I Call Music 2 is re-issued on 12 April 2019.


Compare prices and pre-order
Various Artist
Now That's What I Call Music 2 - 2CD edition
Compare prices and pre-order
Various Artists
Now That's What I Call Music 2 - 2LP vinyl edition
Disc one
Queen – Radio Ga Ga

Nik Kershaw – Wouldn't It Be Good

Thompson Twins – Hold Me Now

Matt Bianco – Get Out Of Your Lazy Bed

Carmel – More, More, More

Madness – Michael Caine

Flying Pickets – Only You

Nena – 99 Red Balloons

Cyndi Lauper – Girls Just Want To Have Fun

Tracey Ullman – My Guy's Mad At Me

Matthew Wilder – Break My Stride

Julia & Company – Breakin' Down (Sugar Samba)

Joe Fagin – That's Living Alright

Hot Chocolate – I Gave You My Heart (Didn't I)

Snowy White – Bird Of Paradise

 

Disc two
Frankie Goes To Hollywood – Relax

Eurythmics – Here Comes The Rain Again

Howard Jones – What Is Love?

The Smiths – What Difference Does It Make?

Fiction Factory – (Feels Like) Heaven

Re-Flex – The Politics Of Dancing

Thomas Dolby – Hyperactive

China Crisis – Wishful Thinking

David Bowie – Modern Love

Culture Club – It's A Miracle

Rolling Stones – Undercover Of The Night

Big Country – Wonderland

Slade – Run Runaway

Duran Duran – New Moon On Monday

Paul McCartney – Pipes Of Peace