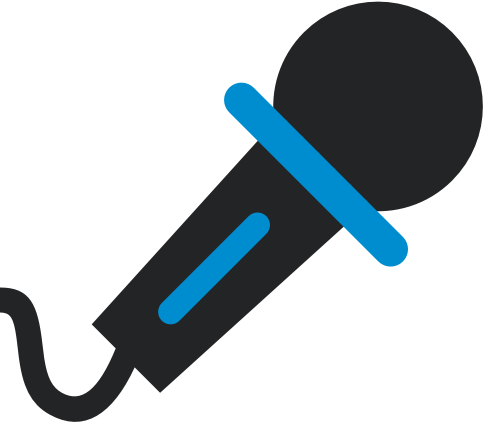 Interview
Bret McKenzie on his new album and the art of not being funny
'Flight of the Conchords' musician/actor talks to SDE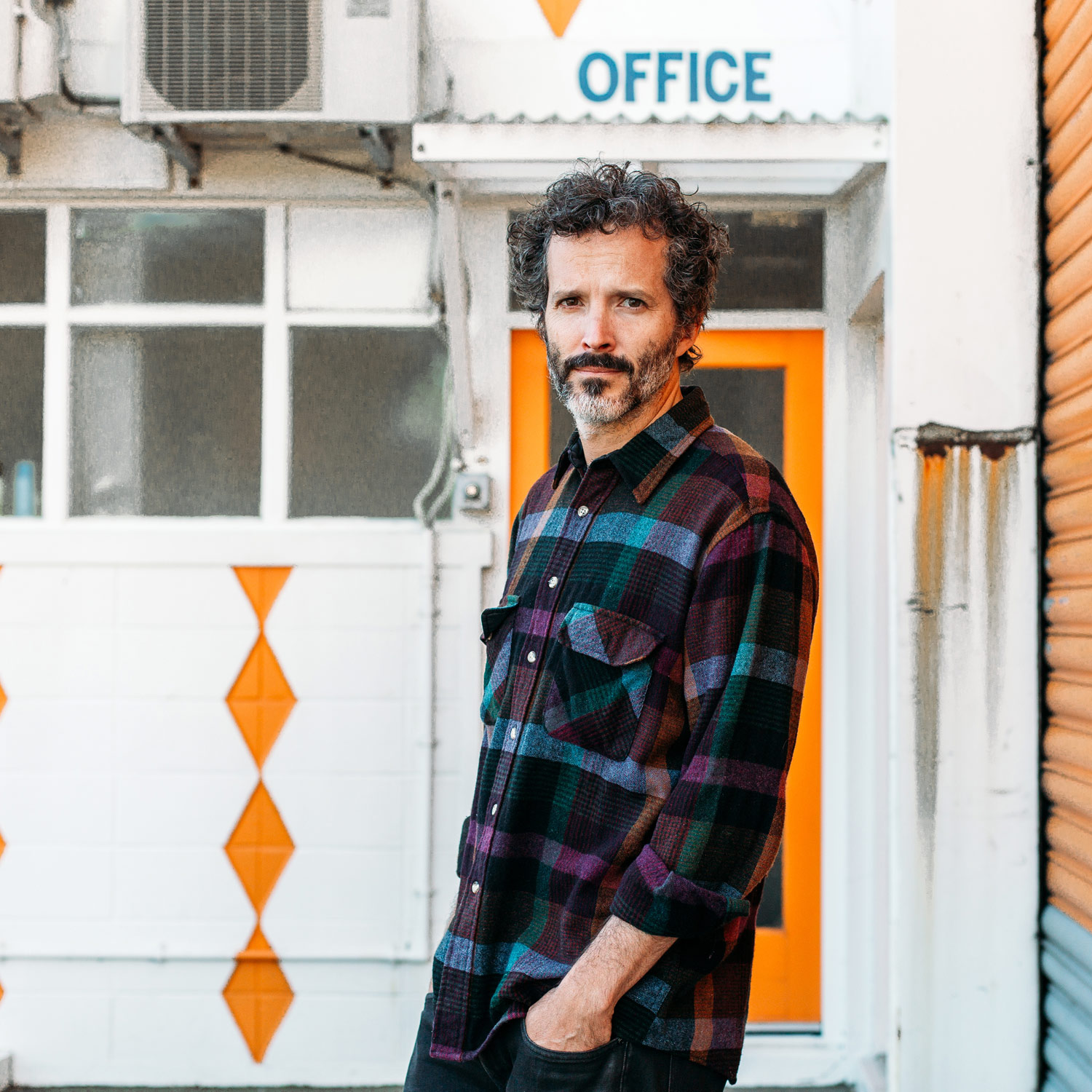 Sean Hannam talks to Bret, as his prepares to complete his tour in London
Bret McKenzie is one half of New Zealand musical comedy duo, Flight of the Conchords – the other member is Jemaine Clement. SDE caught up with Bret, who has recently released his debut solo album, Songs Without Jokes, and plays London later this week, to talk about his current tour, the challenges of writing serious songs and working with some of L.A.'s top session musicians.
I tried really hard to write songs without jokes because all the time I'm writing a lot of dick jokes

Bret McKenzie
SDE: Hi Bret. Thanks for sparing the time to talk to us. You're on tour in the States. How's that going?
Bret: I just played the Fillmore in San Francisco – it was epic and so fun. It's a legendary venue – it was like the ghosts of all the previous gigs are in there and it's got cool chandeliers… The crowd were really great.
The gigs have been rockin' – the audiences come and they're not sure what's going to happen, to be honest. 'What he's gonna do? What is this thing?' The show's kind of a mixture of music and comedy – it's funny because I banter away in-between the songs and I've been really trying to wake the audience up. I spent quite a few years at home, what with COVID, so I want the audience to be awake and not drifting off. I'm trying to connect with them. With stand-up comedy gigs, there's a connection with the audience, so I try to bring that connection to the music show.
You're playing London at the O2 Shepherd's Bush Empire on 20 November – are you looking forward to that?
I can't wait – it's a beautiful room and I haven't been there in a while. My band are from New Zealand and half of them have never been to the UK before. It's a buzzy time and it's the last show of the tour – we've been across New Zealand and America, travelling on a bus, and the band is really smokin'. I'm psyched, man – it's a tricky time to tour, with COVID – it's really complicated. We were going to do all of the UK, but we had to reschedule the dates. We're coming back next year to do a proper UK tour.
You've got an eight-piece band, haven't you?
Yeah – in fact, in London, it's going to be nine, with two horn players. It's a huge band – ridiculously large and highly unviable financially, but it's so much fun.
Let's talk about your solo debut album, Songs Without Jokes. It has a real '70s singer-songwriter / L.A. vibe – you recorded it at EastWest Studios, in Hollywood. It sounds like Randy Newman and Harry Nilsson, as well as Springsteen and Steely Dan. Are they all big influences on you?
Yeah – that's spot on. That feels like quite a romantic period for singer-songwriters, in those L.A. West Coast studios. The production on the record is pretty high level. A friend of mine was laughing at how most COVID albums come out being bedroom recordings, but my record has high-end, Los Angeles session musicians on it! With those inspirations, like Randy Newman, Steely Dan, Harry Nilsson, and a little bit of Bruce Springsteen and Dire Straits, what was really exciting was that we were able to capture very accurately the sound that they make.
In the press material, you mention how you wanted one of the songs to sound like Steely Dan, so you told session guitarist, Dean Parks, that, and he told you that he'd actually played with them…
Yeah – that was so funny. He was like, 'I've got that covered'…
You worked with some great US session musicians on the album, including drummer, Joey Waronker (Beck, R.E.M.), and bassist Lee Sklar (James Taylor, Phil Collins). How was that?
It was one of the most fun things I've ever done – they are some of the master studio musicians and they were just so generous and encouraging. I'd say, 'I've got this little song – let's give it a go,' and they'd launch off into these rockin' jams. They've played with everyone. Great session musicians not only have to be great musicians but also cool people to hang out with because it's part of the job. Lee Sklar looks like Gandalf, with a big, long beard.
The first track on the album, 'This World', which has a great horn arrangement, is very Randy Newman, and it deals with environmental issues…
It's an eco-warrior song. I like the way it's such a jaunty tune about such a tragic catastrophe. In that sense, it's a little like Randy Newman, and it's a piano song. Lots of the songs I wrote at home once I'd got my kids to bed – I was playing around in my lounge. During the day, I'd be writing songs for TV and film, but the other songs were little ideas and fragments that didn't fit into the world of songwriting that I do for work. I collected them all up. It wasn't really a concept album – they are more a collection of songs.
So, did it start off as a side-project and then turn into something much bigger?
Yeah – it really was a side-project, but once you release it, you have to do all these interviews…
Sorry about that...
No, it's great – but it sounds like I'm on a mission to not be funny. It wasn't like that, but I'm really enjoying it. I wanted to do something that was new and different. Creatively, I thought it would be a really interesting challenge. I tried really hard to write songs without jokes because all the time I'm writing a lot of dick jokes. I was like, 'OK – no dick jokes'.
Was No Dick Jokes ever a working title for the album?
No, but someone suggested I should call it Songs Without Jemaine.
So, how much of a challenge was it to write songs without jokes?
I tried to avoid outrageous comedy rhymes. What was more interesting was writing songs based on an emotional state or a feeling. That was a different challenge for me, but I loved it. I've been enjoying opening up that side of songwriting.
Earlier you mentioned Dire Straits as being an influence. Your song 'Dave's Place' has a Mark Knopfler feel vocally and some '80s synths on it…
Yeah, it really does. It started off sounding like a country song, but when we got into the studio, Mickey Petralia [producer], said, 'How about we add a post-apocalyptic synth and a vintage drum machine?' And then it came out the other end sounding like Dire Straits.
'Here For You' sounds like 'Streets of Philadelphia'-era Springsteen…
I'll take that. I was trying to write personal songs and to let them flow out a little more, which is a different style of writing for me. I think I'm still learning how to do it. Often the songs for Conchords and for films get chopped up, cut and pasted, broken down and rewritten.
The album does sound like a complete piece of work…
Thank you. Part of that was recording with the band and trying to capture that time. It's funny – a lot of it is quite doomy. I'm writing newer songs that are a little less doomy.
'That's L.A.' is a bit yacht rock, but it has a melancholy undercurrent, and 'Up In Smoke' is another sad song. The latter was written about the wildfires in California, wasn't it? Were you caught up in that disaster?
A friend of mine was moving out of his house because of the forest fires and he was telling me about it. At the same time, there were forest fires in Australia and the smoke was drifting across to New Zealand. It was just a weird time – one night, I was playing the piano and I came up with a little song about that. It's funny because I wasn't trying too hard to write these songs…
What's your songwriting process? Do you write on guitar and piano?
A bit of both. I have a terrible memory. My wife is really good – sometimes I'm in the lounge and playing the piano, and she'll say, 'Have you recorded the songs you think are good?' Otherwise, the next day I can't remember anything. So now I just record the little fragments on my phone.
'A Little Tune' could be a song from a musical and it has some great barroom piano on it…
I love that one – it's the most Harry Nilsson one and it has the Preservation Hall Horns on it, from New Orleans. That song started small, but in the studio it blew up into this huge arrangement.
There's a song called 'America Goodbye' on the album, and on the last track, 'Crazy Times', there's a line where you sing, "L.A. – I miss you now – never thought I would…" Do you have a love-hate relationship with L.A. and the States?
Yeah – I do. I've got a real love-hate thing. I love working in America because they're so foolishly optimistic. I don't think it's false optimism – they just think every dream can come true. Creatively, that's really helpful because people say, 'That's a great idea – that would be awesome'. In New Zealand, people say, 'Oh – that would never happen', or it's more like the UK: 'Good luck with that, mate, you'll never get another job…'. 'America Goodbye' is a song about leaving America but also about the crumbling American empire. It's funny playing it to American audiences – it seems to really connect with them at the moment.
You write for TV and films, including The Muppets movies. What are you currently working on and what's next? Another solo record?
I just wrote a song for The Simpsons – I was recording Homer yesterday. It was really fun. I've got five or six films I'm writing songs for – I have a big list of songs that I've got to write. I'm really lucky – I have plenty of work. I've started another record – I'm really enjoying it and the songwriting and working with musicians is energising me. It's creatively very satisfying and it's exciting.
At the London show, will you be doing any jokes without songs?
I do that joke – I say, 'I'm going to do songs without jokes, some old songs with jokes and some jokes without songs'.
Oh, there you go, then…
You got it.
---
Thanks to Bret McKenzie, who was talking to Sean Hannam for SDE. Songs Without Jokes is out now on Sub Pop Records. Bret McKenzie is playing O2 Shepherd's Bush Empire, London on 20 November 2022. Book tickets here.
Compare prices and pre-order
Bret McKenzie
Songs Without Jokes - blue vinyl LP
Compare prices and pre-order
Bret McKenzie
Songs Without Jokes - CD edition