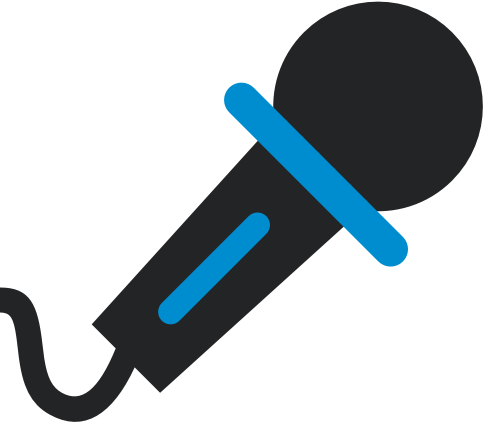 Interview
DJ Culture: How do the Pet Shop Boys decide who remixes their songs?
PSB remix consultant Ralph Moore explains the process…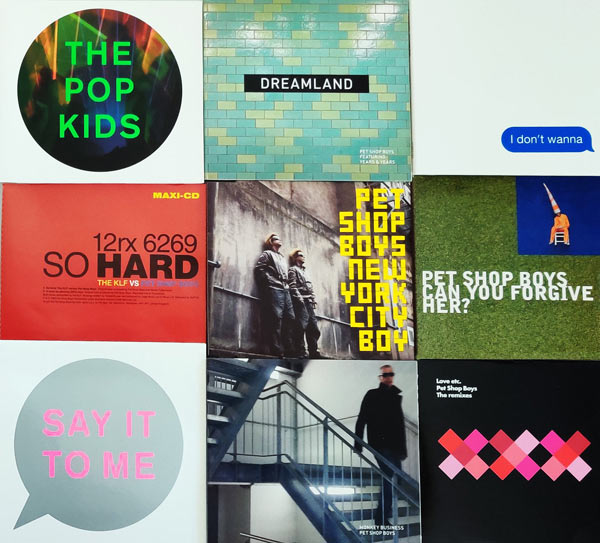 As you probably already know, the Pet Shop Boys are one of the few acts from the 1980s pop era who still fly the flag for physical singles and still go to the trouble of featuring non-album 'B-sides' on their single releases. They also make a point of including remixes, whether on CD, 12-inch vinyl or as part of a download/streaming package. But have you ever wondered who creates these remixes, how the DJs/producers get selected and how the whole process works behind the scenes? Ralph Moore has worked for Neil Tennant and Chris Lowe in recent years as a 'remix consultant'. He sat down with SDE recently to explain his role and shed some light on the process…

SuperDeluxeEdition: Hi Ralph. I know you are a man of many talents, but could you explain what exactly it is that you do and how you got involved with the Pet Shop Boys?
---
Ralph Moore: I started my career in music at a magazine called Muzik, so I made the leap from Sussex to London in 1999 and the then editor, Ben Turner, sent me to Ibiza. Just before my second or third trip, I'd done an interview with Roger Sanchez and Chris Lowe for the magazine. And Chris, at the end, had­ off-handedly said, "Oh, I'm off to Ibiza." And I said, "Oh, actually, I'm off there too." And he said, "Oh, well, maybe I'll bump in to you." Well, I was on Bora Bora beach and I thought, "That looks like Chris – it's clearly Chris!" And I went up to him and I said, "Oh, I'm the guy that interviewed you for the magazine last week." And we ended up having a drink. And he was on holiday; I was there working for Muzik and reporting, and we got on like a house on fire.
And I said something to him, which was definitely true for me, and maybe for a lot of Pet Shop Boys fans, which was buying those 12-inch singles was my introduction to electronic artists and DJs who I'd previously not come across. I was too young to go to clubs when some of those records came out, even though I was buying music in 1988 and 89, I wasn't able to go to clubs because I was still a teenager. So I would buy a record like 'So Hard', and it would have a KLF remix, and that probably would have been the second or third time I'd come across the KLF. Or on the B-side there would be a David Morales Red Zone Mix and again, I'd be like, "Okay, I need to check out." And the thing that they had, which was great, which was they were pop stars who kept such a firm eye on club culture and remix culture, mainly because they were going out and they'd been to the right clubs in London, East London and in New York – that they were always on the money.
So if you look back at ['Rent' B-side] 'I Want A Dog', Frankie Knuckles did the remix. In retrospect, although Frankie Knuckles had been around for a while, they definitely brought him to the fore. And then in the '90s, after Introspective, it was people like Basement Jaxx and then in the mid-90s, you know, 'Can You Forgive Her?' was remixed by MK. And so, you know, at least half of those people that I've mentioned, I was coming across them for the first time. And I said that to Chris Lowe: "your band was a gateway."
And the only other act that did that very well was obviously Depeche Mode. But the Pet Shop Boys were a bit more open-minded with the kind of artists that they would collaborate with, whereas Depeche were quite serious, so it would always be like Portishead or someone like, Trent Reznor. Whereas with the Pet Shop Boys, you'd always know that there'd be a really good club mix. So meeting Chris was back in 1999 and then, over the years, I became friends with them, I'd bump into Chris at stuff because he was still going out and about. And then one time, I mentioned to them that I could probably get them some remixes which maybe they couldn't get. And Neil said, "well, here's an example, we love Carl Craig, we've always wanted to work with Carl Craig but we just can't get him to say yes." Now, I'm friends with Carl Craig because I now work for Mixmag and I went to Miami and I sat with him and we had a very amusing conversation. And I said, "look, you know, I think you should do this." We agreed a fee and I got a 'yes' [Carl ended up remixing 'Inner Sanctum', from Super]
And that was one of the big wins when I started working for them because not only was the remix really good, but they didn't expect it to come through, because not everyone says yes. Even when you're a big band, not everyone has a window of opportunity. For example, with 'Dreamland' [the first single from Hotspot], which came out in October last year, all the people [DJs/remix artists] that we wanted were on tour and were tricky to get. They're at a point now where we've got the remixes to such a strong place that you don't want to compromise, so in the end, [producer] Stuart [Price] did a couple of really excellent mixes for that package. And then we focussed on the next single ['Monkey Business']. We wanted Prins Thomas. He said, "I've been a fan since 1985; it'd be yes from me." And on that one, both me and Chris loved that remix and I think it exceeded their expectations. I know that you liked it as well…
SDE: Yes, to me, that remix has that classic, 80s extended club mix vibe going on, whereas the other remix on that package, the 'Friend Within Remix' is more radical. The whole remix thing is quite interesting because what makes a good remix? I mean, remixes that are great to dance to aren't always great to be sitting in your lounge listening to on your stereo. How much discussion goes on around that kind of thing?
---
RM: So as I said, the reason I got involved with the last album, particularly, was I said I'd like to help you and the label with remix A&R. Kobalt [the PSB's label] were open to it, the band were open to it and I'm good friends with Stuart Price, who obviously works with the band. And they were all happy for me to join, as a sort of trusted voice just when it comes to remixes. One of the things I suggested with 'The Pop Kids', was that MK had had a couple of really big pop hits, including a track called '17', and he remixed 'Can You Forgive Her?' in the 1990s. I said "why don't we go back to him, and bring it full circle, and get a new remix for now?" Because the new generation of clubbers, you know, really do love MK. He's done what a lot of DJs from the 90s haven't done and crossed over to a new generation. And they loved the idea, he delivered it and it was a really good mix [the 'MK Dub' which was on the 12-inch single]. MK is a guy called Marc Kinchen, he's originally from Detroit. What I wanted to remind everyone was that they were very, very early jumping on MK with 'Can You Forgive Her?' That was around the time that Nightcrawlers had 'Push the Feeling On', which was his remix. He's sort of the link from the 90s to now and he liked the song and did it. Friend Within, who you mentioned, was Chris's idea. Once in a while they'll jump in and say, "We've heard this song." And that's probably how they've always operated, because they keep an ear to the ground.
For example, Neil really likes a German label called Kompakt and that's a very cool underground label, so there'll be people that he keeps an eye on, on that front. And obviously they [the PSBs] record in Berlin so they do like German techno. Now the issue that you'll have with the fanbase as big as theirs is that the older fans probably are not quite as locked in to club culture as some of the younger fans. And you have a tricky job, sometimes going: "Are we doing this for the club, are we doing this for us because we like the artist, are we doing this for the fans, because we hope they'll like it?"
SDE: Well, this is what I find really interesting, because when you think back to the 1990s, there were a few more options open to them because, you'd have two CD singles where one would be a load of mixes and the other one would have some B-sides and maybe one or two remixes on it. You could actually steer different bits of your fanbase to the format that they liked. Whereas those options aren't quite as open to you. I mean, you'll have a 12-inch and you'll have a CD single but it's not quite the same as it was, is it?
---
RM: Yes and no. I think everyone is very sensitive to the fact that if Prins Thomas does a mix which is broadly disco, you might want one which is more club. On the next single ['I Don't Wanna'] you've got a very, very young producer called David Jackson who, again, Neil and Chris were really keen to get because they'd heard his music on Pete Tong. I think he's 17.
SDE: Okay, wow. That is young.
---
RM: And we messaged his manager, and his manager said, "He's very young but he is a fan, as am I, we'd love to do it." So of course, the band were happy because the remixes were really good. And again, they're showing that even though this young producer is literally only just coming through, they've heard of him and they're supporting him. So it's sort of a win-win really. A very young producer coming through gets to remix a band who, either they or even their parents probably grew up with, and the band get to show that they're still current. I think the band definitely don't want to be going backwards, as most bands don't who are electronic. Whenever a new single comes out, I keep an eye on the socials and you'll often get someone say, "Why can't we have a Trouser Enthusiast remix like we had in 95?" And the answer to that is because it's not 1995.
SDE: It's funny you should mention that though, because I remember hating those Trouser Enthusiast remixes! In that era, I'd still be buying all the singles as usual, and kind of slightly grimacing at some of those remixes because they were so extreme and club-oriented and just not what I wanted to hear.
---
RM: But again, the reason why those remixes would have been chosen would have been because, almost certainly Neil and Chris would have heard a record by them at some point, in a club in London or in New York, and found out who it was and chased them down. Basement Jaxx definitely would have been an act that they would have heard somewhere along the way. Like I said, I really like the fact that, looking back, they've not jumped on people because they were big, they've jumped on people because they thought that they would do a good job.
And I remember Neil saying that he had to go and pick up the DAT of the ['So Hard'] KLF remix from the band. And little stories like that always are going to be interesting. You know, one of the other things that I think will have to happen at some point is either a box set or a digital round-up of remixes which currently are only available physically. Some mixes are on Spotify and Apple Music but certainly a big part of the catalogue, including those remixes is not. I'm sure they're having conversations about that because, you know, people want those and maybe not everyone has kept their CD singles, although I imagine a lot of your audience has.
SDE: Yeah, I reckon they probably have! One thing that's interesting is they still occasionally do their own remixes, don't they? I mean, with 'Dreamland', there's the PSB remix, etc. Hardly anyone does that. I've always liked that.
---
RM: Yeah. There was one on 'Leaving' that was really good as well. You know, I think you can see. It was interesting watching you describe them as 'CD haters' because I knew in the background that clearly they weren't and actually –
SDE: That was slightly tongue-in-cheek, to be fair… [post 'Burning The Heather' not appearing on CD]
---
RM: Oh, was it? OK, good. That's good to know. I think that, you know, of all the acts that have kept physical going, their attention to detail and making sure that they do super-serve that physical fanbase is pretty much unrivalled now. You definitely see a little bit of it with Depeche Mode but, arguably now not as much as before, especially now they're on Sony.
SDE: But also with Depeche Mode, you rather get the feeling that they're doing it much more at arm's length than Neil and Chris are. As you've effectively confirmed, Neil and Chris seem properly connected to what's going on, rather than just sort of passing a diktat to someone to go and get eight remixes of this song.
---
RM: Yeah, and like I've said, over the years, although Depeche's song production has been excellent, because they were signed to Mute, inevitably a lot of those remixes were [not very good]… I mean, they were amazing on things like 'Home', where they got Air and people like that. But, more recently, it hasn't, those remixes haven't been as strong. The only other act whose remixes have kept high quality is New Order. And New Order have had, I would say, over the last 20 years, really excellent remixes in a way that Duran Duran just don't seem to be able to muster. Which is a shame because if you look at early Duran, you would think that they would be more bothered about keeping a foot in that side. Because Nick Rhodes, I had lunch with, and he asked me a million and one questions about remixes but, in the end, it doesn't seem as important to them as it clearly is to other acts, who are arguably more sort of straight electronic anyway.
SDE: Duran Duran are shocking, really. I mean, 'Pre­ssure Off', that single, there was no physical remixes released at all, which is bizarre. They haven't reissued any albums for ten years. They're totally locked into constantly touring and working on 'the new album' – that's their life now, I think. They do quite a lot of corporate stuff, I believe.
---
RM: They do. It's that tricky balance, isn't it? You want to keep your core audience happy but you also want to push things forward and not feel like you're, you know, you're treading water.
SDE: I do think the Pet Shop Boys, get the balance right. The 'Monkey Business' CD single is a perfect example of that because you get the radio edit of the song which you otherwise might not get a physical version of. You have two remixes, one which is, as you said, is more of a classic disco remix with all the vocals in place and the structure is loosely there. And then you get the more kind of radical club-based remix which, you know, has a different slant to it. And you get a really good B-side, 'At Rock Bottom'. So, I mean, it's impossible to complain about that kind of attention to detail; the fact that it is available physically; the fact that it's a nice little gatefold wallet and all the rest of it. Long may that continue as far as I'm concerned. I know I give them a hard time sometimes but, they do still deliver.
---
RM: It's hard to look at another act who came out of the mid-80s who've kept such a sort of laser-focussed eye on contemporary club culture. But it's also not even just about club culture. You know, Neil keeps an eye on so many things that are going on out there. They both love pop music, they both love… well, Neil particularly loves the theatre. But I think that's the balance that makes them so, work so well, is that Neil can bring, you know, a theatrical side and Chris can bring, "I've just been to the Panorama Bar in Berlin". To be fair, they both go to the Panorama Bar in Berlin! What's nice, I think, is that Chris just isn't famous enough to ever go anywhere where anyone is going to recognise him. You'd have to be a super fan in a club to know what he looks like and that's the way that he likes it. So it does mean that he's kind of got the best of both worlds.
And, you know, occasionally, I will take him to a club night, like I took him to the opening of Printworks and I took him to another club in East London called Oval Space. Because he just wants to know what's going on out there. And a funny thing that we both noticed which, you know, goes beyond dance music was the club was full of kids with cardigans around their shoulders. And weirdly, tied diagonally. And we both noticed it and realise that it was a fashion thing. Now, just little things like that is also part of the joy of clubbing because Chris has always been into fashion and we both thought it was funny.
You know, I've been going to Ibiza for 20 years and, you know, you will occasionally hear their records in clubs still. And, ultimately, a big reason as to why they do these mixes is because they would like radio and clubs to play them. It's not just for, you know, the 12-inch format, ultimately there's a reason for doing it.
SDE: But does that happen? I was going to ask you that. I mean, when you hear these remixes, these slightly more radical kind of clubby-type remixes, do they get played in clubs? I will hold my hands up; I haven't been to a club for a long time, I don't really know anything about modern club culture. But, you know, would a club play a Pet Shop Boys remix in 2020?
---
RM: I would say that if you are the artist [DJ/producer] who's made it, in the world that we now live in, which is about, you know, supporting fello­w artists, whether that's on Beatport or on Spotify playlist or whatever. If you've done a remix of a track, you're going to play it out because you're going to be proud that you've done it. So Mano Le Tough is an Irish DJ/Producer who's remixed the next single ['I Don't Wanna']. He will definitely be playing that remix. Friend Within definitely has been playing his remix because DJs will road­ test a remix before they deliver it anyway, to see if it works in the club. Also, I think, you know as well as I do, that artists who are very proud of their career don't want to be told "no, we don't play your records in clubs anymore." Because it's like the switch from when you go from being a Radio 1 artist to Radio 2, in the way that someone like Madonna or Robbie Williams has now done. No-one likes to be shunted.
But clubs are perennially full of kids who are 26, so you always want to have a bit of that. And, to be honest, if you look back at even a band like The Rolling Stones, you know, in the 90s, they would be getting double-pack [2 x 12-inch promo] remixes from people like Deep Dish, in the hope that their records were going to be played in the club. In that case, probably only Deep Dish were playing them, but it's still a win if you're from the world of rock and your music is played in clubs, there's no question about that. Because the longer you are into your career, the harder it is to make that happen. Because inevitably, newer, younger acts will be coming through who are more likely to get played.
I think what's nice about the PSBs is that they've ended up kind of becoming – although they hate it – sort of synth-pop national treasures. They they will get the slot at Glastonbury which is the Sunday night slot. You know, they will play and sell out the O2. The only other act that you could compare them to, in that sense, is probably Madness because Madness became national treasures, didn't they?
SDE: If you think back to the Pet Shop Boys CD singles around the time of 'Vocal', they were having seven, eight remixes; a really big, long series of remixes. That's all calmed down a little bit – why is that?
---
RM: That's because there's a guy called Nathan who is at the label, Kobalt, who also works on these. And we realised that less is more and you don't need eight remixes because it's not the 1990s anymore. It's better to have one or two amazing remixes than six, which might not be needed. Also, budgets are lower now. If you've got a certain budget, you're only going to be able to justify a couple rather than six. I mean, how much is a CD single now, a tenner?
SDE: Well, they sell for around £7…
---
RM: They are a lot more than they used to be, aren't they?
SDE: Indeed. How much does it cost to get a remix commissioned?
---
RM: It really depends, it really depends on the artist. A new young artist will be doing it for the opportunity, whereas a bigger artist like, you know, an MK or an Carl Craig, will be getting paid what they feel is fair to them. And it really depends from artist to artist. Carl Craig is more expensive than most people because he's a Detroit techno legend and he's also someone a bit like, say, an Armand van Helden. Armand van Helden in the 1990s was making anywhere from $20,000 to $50,000 for a remix. Which, in this day and age is mind-boggling. And obviously the budgets have done down significantly since then. But if you're used to getting that then, you can still command a high fee, but nowhere near as much as that. But someone like Armand van Helden still gets paid very well for remixes because he commands it.
SDE: Is anyone sitting there at the label crunching numbers, thinking, we might have to say 'no' to Neil and Chris, you know, "We're not willing to spend that money." Is there a return-on-investment type analysis, or would they just certain things, regardless?
---
RM: Every label, for every single and album release will have a budget that they need to keep to. Before the album came out, I had dinner with Neil, Chris and Nathan to talk through the album. So we sat down, Neil revealed what the album was called, I mean, this was last summer. We talked about people that we wanted to get, a hit list, and Stuart is also, you know, we have to mention Stuart [Price]. Stuart is one of the most talented producers in dance music. He's a triple-Grammy winner. He and I also met around the same time that I met Chris and a career in dance music as Jacques Lu Cont and then later had a million and one alter egos like Thin White Duke and Paper Faces.
And he also steers some of these things because he's worked with so many of these acts. He lives between London and LA but still, his job is still to bring dance music – well, the thing with Stuart is he likes pop music, but he also likes the best of electronic music. Pete Tong called him a genius and that's something that he wouldn't want to say about himself but he is incredibly talented. And, I think over the years, he's done remixes which have made the original song better. I think what he did with, say, The Killers' 'Mr Brightside' was he turned a really good song into one of the biggest, stadium-sized anthems ever. But he plays bass, you know, and he'll add a bass line to a track to make it bigger and better. And I think that's probably why you like the Prins Thomas mix [of 'Monkey Business']. Because he is musically trained; he can play keyboards and he added an extra layer to that record which someone who is not so technically proficient might not be able to deliver.
SDE: The other aspect is that it must be a lot easier to get these remixes done these days because you're not sending a copy of a multi-track tape across the Atlantic or wherever.
---
RM: Definitely. You know, most people can turn a remix around in a month now. Unless they're on the road. If you look back on who's remixed them [the Pet Shop Boys] over the years, there really aren't many people of note from electronic music who hasn't, somewhere along the way, touched them, you know. I guess the only two that you could say maybe haven't would be like The Chemical Brothers and Daft Punk. But in terms of all the other DJs that they care about, they've definitely had all the right people. I guess, apart from the MK one, it's about not repeating. They'd not worked with Prins Thomas before.
I used to manage a DJ called Tensnake, he remixed the Pet Shop Boys single with Example, which was called 'Thursday'. And he was really nervous about it. Often people see this as something that they really have to deliver on because it's not just another remix for someone. If you get it right, it's a big deal.
SDE: Has there ever been a situation where something is commissioned and it comes in and then they're like, "Oh, okay… that isn't really what we were expecting…" Do they reject things?
---
RM: No, I think if an arrangement needs work or vocals need bringing up in the mix, you know, most artists will go back.
SDE:…But what's the etiquette? If someone delivers a remix and then Neil thinks, "I want the vocals to be a bit higher." Would you be allowed to change it after the event and do your own extra tweaks or would you send it back?
---
RM: When a remix comes in, it will go to the team and everyone will sort of have their say. Often it will be someone like Nathan at Kobalt, who's the product manager, who'll say "can you work on this bit?"
SDE: So they would feed this back to the remixer, would they?
---
RM: Yeah, and sometimes I will do that and sometimes Nathan will do that.
SDE: So there is, quite often, a bit of to and froing – it's not just like you accept what you're given. You might do revision two, revision three, that sort of thing?
---
RM: Yes, and that's definitely not something that is exclusive to the Pet Shop Boys. I'm also a remix A&R and you will send a track back a couple of times. I mean, there's one, I remember a couple of years ago I worked on a track, and we got to remix seven or eight before it finally got across the line. The DJ that I was doing the project for said, "But look how good the final result was…"
SDE: In terms of commissioning these remixes, in the 'old days', in the classic 80s era, you might ask someone to do a kind of 7" edit, a dub mix, you know, two or three different versions. Does that sort of thing happen still?
---
RM: In my experience, the remixes which are delivered tend to come out. So for 'I Don't Wanna', we asked David Jackson for one, and he actually delivered two. You can see from the package that both of those mixes are coming out. So there's that. You know, like I said, you're never going to keep everyone happy. If you look at someone like Madonna, the remix quality has gone down so much, there's clearly not anyone in Madonna's camp whose got an eye on things in the way that clearly they did in the 1990s. In the 90s, it was great. Now, it's almost like they just don't care, which is a real shame. Because you know Madonna, as an artist, desperately wants to be seen as cutting edge and cool. But the remixes that they're choosing don't appeal to anyone, so they end up not getting played anywhere. And I spend a lot of my time in clubs and I can categorically say that I haven't heard anything new by Madonna in a club since Confessions On A Dance Floor!
Yes, you want people to buy that remix, but a radical remix is probably still going to get a play in the right place. But, you know, you're right that probably not all remixes are going to make sense in the context of playing from home. But they're not necessarily always for that. I do think the job of the vinyl though, is to make sure that those records can be played in a club because obviously vinyl as a medium has become 100 times more popular to DJs than it did when everyone switched to digital. It's now almost a badge of honour to show that you can play vinyl. So I don't think we'll ever see the band stopping doing a vinyl [12-inch] any time soon because it's important to, it's not just to collectors, but you know, a shop like Phonica, in Soho [in London], will sell club mixes of any act, if that act's remixes are good. There's still a market. And the dance fans wouldn't buy a CD anymore.
SDE: Do white labels still exist with weird mixes that never get commercially released? The 12-inch of 'I Don't Wanna' has got the same remixes as the CD single. But is there some promo 12" with a load of other weird mixes that no-one can buy? Or does that stuff not happen as much anymore?
---
RM: That's a good question. So a 'Truck Driver and His Mate' type thing? [this is a reference to the PSB's infamous promo-only 12-inch with 'rude' front cover]
SDE: Exactly. Sometimes you'd get these double-pack 12-inch white labels with ten remixes on them.
---
RM: The budgets just aren't there anymore. And while you definitely would have to look at the 90s as sort of golden age of the double pack, I would say in the last ten years, that has reduced to CD promos for most acts. Because you would hope that the record would be played on radio; that a radio plugger would give that. But now, a radio plugger wouldn't deliver a physical format for potential radio play. In fact, I saw the shift a few years ago when I was at Radio 1 and radio presenters were like, "We don't want CDs anymore." So that made the role of a plugger with physical product slightly defunct, in a way. You know, the promos that existed five years ago for all of these acts, that Super Deluxe fans might follow, whether that was Depeche, Pet Shop Boys, Duran… there would always be a three, four, five-track promo. I don't think they even exist anymore, I think it's gone, that has gone. Which is a shame, because I also know that collectors liked being able to buy a promo that had a mix that wasn't available on anything else, except if you got the promo.

Ralph Moore (right) in conversation with Stuart Price (centre) and Pete Tong (left)
SDE: Tell me about your new podcast
RM: I'm Editor-at-Large for Mixmag, which is obviously the longest-running dance magazine. So I work there, I'm an artist manager and my new team said to me it's about time you did a podcast. Because it's pretty likely that if you want to get people, they're going to say yes to you. So the concept for 'A Little Moore Conversation' came up. The idea is you have a DJ you know with a guest who's not from the world of club culture, talking about something which isn't just 'let's talk about the state of dance music'. So the first one we did was with Fatboy Slim and a pop artist called Mark Vessey. And they ended up talking about Keith Haring artwork, collecting stuff. Norman, obviously, was in the Housemartins and he said he had a wristband from every show he's ever played.
And then I did Erol Alkan, the London-based producer who's working on the new Duran Duran album. And he said, "Well, I'm in the studio with Flood, we get on great, shall we get Flood in?" So yeah, Flood was the second one. Flood obviously talked about Depeche Mode, U2 etc. But again, they are parents who have a life outside music but also have a life inside music and what's interesting, from that one, was Flood said you always want the next piece of work that you're working on to potentially be the best thing you've ever worked on. And it's like, you have to have that philosophy, otherwise what's the point?
And then we did Pete Tong with Stuart Price and Pete said, "I'll do your podcast but I want to talk to Stuart." And the reason that they get on is because they both live in LA, they do the school run together, the kids go to the same school. Pete was instrumental in helping out Stuart with Madonna in the early days. And I took Stuart to see the Pet Shop Boys before he started working with them. When I first met him, he was in a band called Les Rythmes Digitales, who would occasionally DJ playing Madonna records. And then fast-forward ten years, he's making Madonna records!
SDE: It sounds great. I can't wait to have a listen! The Stuart Price one in particular, because the Pet Shop Boys have obviously done three albums with him and Neil keeps saying this is the final album in the 'Stuart Price trilogy' which I find interesting because it basically means they're definitely not going to be working with him on the next one…
---
RM: But don't forget that Stuart is also their musical director, so he's always going to keep a hand in what they're doing.
SDE: Is that the end of the campaign now for Hotspot? Is 'I Don't Wanna', the final single?
---
RM: I think it's a bit too early to say. I don't think it's… it's definitely not… how do I put this? I'm not going to say it's the end, because it may well not be the end.
---
Thanks to Ralph Moore who was talking to Paul Sinclair for SDE.
---
Listen to episodes of Ralph's new podcast, A Little More Conversation
The Pet Shop Boys new single 'I Don't Wanna' is out on Friday.
Order from the SDE shop using this link or the buttons below.
<![CDATA[
/**/
]]>
Compare prices and pre-order
Pet Shop Boys
I Don't Wanna - 5 track CD single
Compare prices and pre-order
Pet Shop Boys
I Don't Wanna - 4 track 12-inch vinyl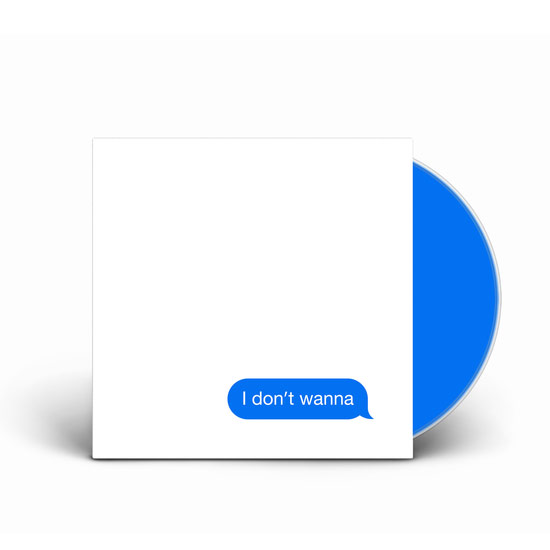 I Don't Wanna CD single
1 I don't wanna (radio edit)
2 New boy
3 I don't wanna (Mano Le Tough remix)
4 I don't wanna (David Jackson remix one)
5 I don't wanna (David Jackson remix two)
I Don't Wanna 12-inch vinyl
Side A
1 I don't wanna (album version)
2 I don't wanna (Mano Le Tough remix)
Side B
1 I don't wanna (David Jackson remix one)
2 I don't wanna (David Jackson remix two)