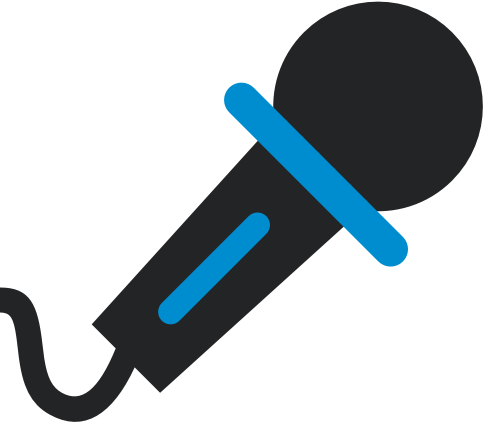 Interview
Gary Langan on Art of Noise live reboot
Three of the original members of the experimental, anonymous, 80's pop group the Art Of Noise – Anne Dudley, JJ Jeczalik and Gary Langan – will be back on stage together in the UK in May to 'reboot' their 1986 album In Visible Silence. Gary spoke to SDE recently to explain how this reunion (of sorts) happened, to wax lyrical about the Fairlight CMI sampler and to give us a 'heads up' on reissue plans…

---
SuperDeluxeEdition: Why have you, JJ and Anne got back together for this live performance?
Gary Langan: We've been talking because Warners are going to re-release In Visible Silence. And then strangely, just before Christmas this offer came in – because they didn't know that we'd been talking – but Liverpool Sound City got in touch via [ex ZTT archivist] Ian Peel and said 'do you want to do a gig?'. So we thought 'wow'. We thought about it for all of five seconds and said 'yes'. So it's going to just be the three of us [Gary, JJ Jeczalik, and Anne Dudley] and what we're going to do, is as it says, to look at In Visible Silence, and we're sharing the stage with The Human League and A Certain Ratio. It's going to be Anne, JJ and myself and a percussionist on stage. We might have a Fairlight… I don't know whether we should, what do you reckon?
SDE: Yes, definitely. Isn't that at the heart of the Art Of Noise?
GL: Yes it is. It's our lead singer. That's the way I always thought of it because we never had a soloist. We are the oddest instrumental band, inasmuch as there is nothing there… [laughs].
SDE: Well that's the challenge isn't it, on stage at least. Everyone remembers *that* Top of the Pops appearance…
GL: Please, please! I think I'm going to put the phone down now, Paul…. [laughs]
SDE: I noticed you're not billed as the Art Of Noise. So who is the Art Of Noise, legally, these days?
GL: Well, Trevor [Horn] still is. But he's sitting there doing nothing with it, if I can speak openly, but this is a chance to do something that technology allows the three of us to do. Let's put it that way. We're embracing technology. But I don't want to give too much away. [We'll do ] as much as we can do in 45 minutes. We're the penultimate band. And it's sort of like a festival stage, inasmuch as we've got a 20-30 minute changeover. As per usual, we will be pushing a few boundaries and pulling a few rabbits out of hats.
SDE: Are you going to stick strictly to In Visible Silence or will there be a few 'greatest hits' thrown in there as well?
GL: [pause] oooh…. a searching question! I don't want to answer that one. [another pause]. Well, we're going to glimpse at our past, let's put it that way, it would be silly not to, I think. But basically, it's a deconstruction of In Visible Silence, because that's what's coming out this year, on Warners.
SDE: Is the Liverpool gig a one-off, or are you going to try and do some other shows? 
GL: We'd like to do some more. We've enjoyed putting this together so far. I'd love to do some more shows – I'd like to have our own show, because then I can explore technology. We're just limited [in Liverpool] with space, size and time. But it's going to be good.
SDE: What about recording. Any chance of you doing some more recording with JJ and Anne, or is that not on the agenda?
GL: I don't know that there is an agenda. There never has been with us. So there's really no answer to that question. It might be something that we'll ask ourselves but it's not something we'd put on the table, because I think inwardly, if it was to happen, then it would happen for the right reasons. I don't envisage us ever saying 'right, because we've done this [live show], then tomorrow we're going to start writing together again.' It was never ever like that in the beginning. I don't know. It could be interesting. But at the moment, we're concentrating on this show and I'd like to do some more.
SDE: Talking of Fairlights, has JJ still got one? I'm sure the last time I spoke to him he told me he'd got rid of it. 
GL: No he hasn't, but we've found a chap in Bristol who has three! And I've been there and I've witnessed them working and they work very well. They sound incredible, I have to say. I miss the sound of them. There's a wonderful digital quality to them that no other sampler, even to this day, touches.
---
Thanks to Gary Langan, who was talking to Paul Sinclair for SDE.
---
Dudley, Jeczalik, Langan reboot Art Of Noise's In Visible Silence at Liverpool Sound City on 25 May 2017. You can buy tickets here.