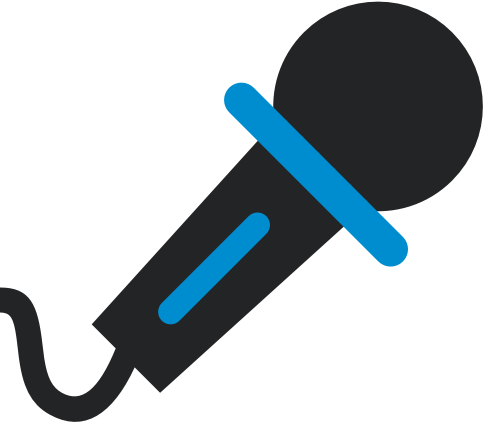 Interview
Simple Minds: Jim Kerr talks Sparkle in the Rain: Part 2
To celebrate the reissue of Sparkle in the Rain, here's the second part of the SDE interview with Simple Minds frontman Jim Kerr. Make sure you're read part one from last week before proceeding!

SuperDeluxeEdition: You have said a few times about being a 'live' band.  Do you consider yourselves primarily a live band that goes into the studio and make albums?  I was talking to the guys from Tears for Fears recently and they were very much studio bunnies. They loved being in the studio and didn't particularly enjoy being out on the road.
Jim Kerr: We're very much a live band, still are and always have been. Don't get me wrong, there's always excitement about studio time and the whole thing about playing live is you have to have written songs and recorded them to let you play live, so that people know them and then you go and promote them – it's all part of playing live. Playing live was about us, we weren't relying on anyone – well,  we were relying on a promoter, I suppose, but it was about us, our gear and our crew and our tribe, our gang. That's why I like being in a band.
The thing with playing live, it wasn't just getting up on stage and playing live, we were creating this thing with an audience that to us was really valuable that no other marketing could do and I still think that's intrinsic to us continuing to be able to turn up anywhere in the world and have thousands of people come and see us, because they remember being there, they remember it being a part of their thing and I think there is a different kind of bond from saying 'I love that Frankie Goes to Hollywood record'.  You don't really know anything about Frankie Goes to Hollywood, apart from the video on TV.  And that's not a slight. Charlie Burchill and I grew up watching live bands and to go and see a live band was the singular best thing. When you turn up to see Mott the Hoople when you are 14 or someone tells you there is an unknown band playing called Queen and you've got to check them out and you're like, 'I've never heard that sound in my life.  I've never seen that kind of a frontman'.  We grew up with that kind of attention to detail in terms of live music.
SDE: What are your thoughts on the following three, four, five years that in terms of where this platform took you? The path the band took, the whole corporate stadium rock thing. Did you take that further than you needed to?
JK: I think sometimes we tried too hard. Prior to that we were just 'being' or we were just doing. We were just moving along at a very exciting pace, but it was our pace and it was only us. I don't know if you're a football man but you get a striker who can't stop scoring and he's a young striker and he doesn't know why he scores, he just scores, and then he gets a big deal, he has to score and suddenly he's trying too hard and it's not quite the same thing. Well when I look back, I think sometimes we tried too hard because… I don't like to say pressure, but there was a different kind of pressure. When you get to a certain level, as I said, the best way of putting it is that you get to a level where your band is sort of an industry itself, within an industry, there's a different pressure on that.  You're going around and there are long faces because you needed to tell 30,000 tickets in Basle to break even and you only told 28,000.  Now 28,000 is not bad [laughs].  So there are different kinds of pressure.
SDE: With the next album (Once Upon A Time) you had loads of hits – you mentioned Don't You (Forget About Me). It was a very successful period, but do you think you in any way took your eye off the ball in terms of going back into the studio to record albums.  The second half of the eighties wasn't a particularly prolific period was it?
JK: It couldn't be, because the tours were lasting for two years or the tours were lasting for a year and a half and so it couldn't be prolific. MTV didn't exist at the time of Sparkle in the Rain and then this MTV thing comes along and if you're lucky enough to get on – and let's be honest everyone wanted to be on it – but if you're lucky enough to get on it and you are suddenly on heavy rotation, your face is on it a dozen times a day all over the world and there's a demand.
So I guess that's what I was saying about the demand and then the growth to cope with that. Growth in terms of how long the tours would be. Growth in terms of everything. If you're asking me do I have regrets about that, it might surprise you to hear me saying I don't. I don't have any more regrets about that than I do about anything else. It's just the way it was. It would be churlish in any way to deny that now, but if you were to rephrase the question slightly differently and say 'had one bitten off a bit more than he could chew' then the answer would be yes.
SDE: In what way had you bitten off more than you could chew?
JK: Alright let's go back to the regrets thing. Actually there is a regret. What's the regret?  Maybe we would have paced things differently. You learn from your mistakes as well, but maybe the pacing of things would be done differently so that you could write or you could take stock … I mean Mick MacNeil left the band at the end of that whole huge period and I am quite convinced that, above anything else, he was exhausted and part of the exhaustion was the touring and he had lost the satisfaction of a lot of things. If there might have been a two month break in between, he might not have felt that way, but that's all in hindsight. Again, on one hand I'm trying to portray to you the frustrations of it but at the same time I wouldn't want to over emphasise those frustrations, because for fuck's sake we were the luckiest people in the world [laughs]. It's suddenly 'poor us'! Number one in America.  Number two with Alive and Kicking. Boys from a council estate, multi-millionaires having a ball and doing exactly what we want to do, but having to put up with a hectic schedule – give me a break!
SDE: By 1986/1987 you had had a lot of hit records.  Was there a part of you that thought, we don't need to go back in and make another album yet because everyone just wants to hear all these great hits we've been having and that satisfies the audience.  
JK: No, we did need to. We were frustrated. Every third interview someone will go 'why are you doing this – you could be on the beach' and I go, 'no I couldn't'. I couldn't, or I would. As long as I can remember we have been creative people. Creative in our case as in writing these tunes and trying to write better ones and there is still nothing in our lives, certainly for Charlie and I, that has come along that has replaced the need to do that and that was the need back then as well.  So there were frustrations, but you see the industry had changed as well then because at the start of the eighties, the likes of Simple Minds did four or five albums in three years. The industry changed with the whole CD thing and all that and if you're a big band they didn't want an album every one, two or three years they wanted one every four years, and once we've got one, we will hammer the hell out of it for two years…
SDE: …and release five singles from it.
JK: …release five singles from it and then you get out the way, and 'we will see you in a couple of years'.  The record shops didn't want it, it was the time of the blockbuster and so everything had changed and then you had to come back with your big statement and your big song and that was unrecognisable from the days of New Gold Dream and Sparkle in the Rain. 
SDE: It also puts the pressure on you doesn't it.  I've always thought this, like Bowie in the seventies who would just churn out an album every year, so even if there was a dud one – which there wasn't in his case – but another one would be along the next year.
JK: That's right and it puts a huge pressure on you and if you're a touring band as well. The big tours were set up a year, a year and a half in advance, and it was like we had better have that track, we had better have that big track.  You had better have this, so then you work with Trevor Horn and we've got to have that track but does the American guy like it? What does the guy in Canada say? 'Belfast Child what the fuck is it that?' The guy in America hates this. [laughs] Your band is now an industry within an industry and with all these other side industries.  The P.A. company wants to know how it's going and if you're going to be booking them for a year!
SDE: So effectively you are on a conveyor belt and it is pretty hard to step off – is that what you are saying?
JK: Yes, exactly.  But I wouldn't want anyone to feel sorry for us being on it! [laughs]
SDE: Getting back to Sparkle in the Rain, do you remember much discussion or scratching of heads over the running order of the album or did it just do itself?
JK:I think we knew that that first side was really strong and we probably felt that there was a theme within those first four or five tracks. I definitely feel those first tracks different from the other side. I'm sure back then we wouldn't have felt the record was patchy, and in fact I don't even know if people do now, but I do. It got patchy on that second side, but we knew that the first side was really strong. I can't remember who came up with the running order but you can see why Up On the Catwalk was a great song to announce that proceedings with and from then on in, I think, anything would have worked. With East On Easter you needed a breather, but it's a pretty full on opening salvo really.
SDE: Looking back 30 years on, sum up your feelings for the record. 
JK: It's not enough to say it's a unique record because they were all unique in a way and none of them sounded the same, but there is a huge element of our crowd that like the big rock sound of Simple Minds and therefore that was the first of those. It was the one that proved that we could do that. When I say 'big rock' it is big rock but it is big rock à la Simple Minds, it's not big rock as in Bon Jovi.  It's our version of big rock.
I don't know how I would sum the record up. If I sound like I'm being hard on it I'm probably more honest than most people about our records [laughs] but I tend to like the records that arrive fully fledged more than the ones that were en route to somewhere. You know, New Gold Dream was a destination. Once Upon A Time was a destination. I think Street Fighting Years was a destination. That why I would be a wee bit impatient with it, and also the fact that it comes on a hundred miles an hour and inevitably runs out of gas at some point.
There was an article the other day about a recent album by the Manic Street Preachers and a lot of talk that they have been influenced by early Simple Minds. Somebody sent it to me and I read the piece but I was equally interested in the comments and somebody had described Sparkle in the Rain as 'art school rock with fantastic bombast'.  I thought that sounds pretty good to me
---
Jim Kerr was talking to Paul Sinclair. Read Jim's track-by-track guide to Sparkle in the Rain in the booklet in the deluxe edition and super deluxe edition box set versions of the reissue which is out this week.
---
5-disc super deluxe box set
2CD Deluxe Edition
Blu-ray audio
Track listing
Disc: 1
1. Up On The Catwalk
2. Book Of Brilliant Things
3. Speed Your Love To Me
4. Waterfront
5. East At Easter
6. Street Hassle
7. White Hot Day
8. "C" Moon Cry Like A Baby
9. The Kick Inside Of Me
10. Shake Off The Ghosts
Disc: 2
1. Waterfront (Edit)
2. Hunter And The Hunted (Live B – Side)
3. Waterfront (Extended Remix)
4. Speed Your Love To Me (Edit)
5. Bass Line (B – Side)
6. Speed Your Love To Me (Extended)
7. Up On The Catwalk (Edit)
8. A Brass Band in Africa (B – Side)
9. Up On The Catwalk (Extended)
10. A Brass Band in Africa Chimes (B – Side)
11. Waterfront (Single Version)
Disc: 3
1. Shake Off The Ghosts [Intro] (LIVE – Barrowlands Glasgow 1984)
2. Waterfront (LIVE – Barrowlands Glasgow 1984)
3. Up On The Catwalk (LIVE – Barrowlands Glasgow 1984)
4. The Book Of Brilliant Things (LIVE – Barrowlands Glasgow 1984)
5. Glittering Prize (LIVE – Barrowlands Glasgow 1984)
6. The American (LIVE – Barrowlands Glasgow 1984)
7. King Is White And In The Crowd (LIVE – Barrowlands Glasgow 1984)
8. Speed Your Love To Me (LIVE – Barrowlands Glasgow 1984)
9. Someone Somewhere In Summertime (LIVE – Barrowlands Glasgow 1984)
Disc: 4
1. Promised You A Miracle (LIVE – Barrowlands Glasgow 1984)
2. Big Sleep (LIVE – Barrowlands Glasgow 1984)
3. New Gold Dream (81,82,83,84) [Live] – Take Me To The River [Live]
4. Love Song [Live] – Glory [Live] (LIVE
5. Waterfront (Radio One Session)
6. Kick Inside (Radio One Session)
7. New Gold Dream (Radio One Session)
Disc 5
• Sparkle in the Rain 5.1 Surround Mix
• Sparkle in the Rain New Stereo Mix
• Waterfront (Promo Video)
• Speed Your Love To Me (Promo Video)
• Up On The Catwalk (Promo Video)
• Waterfront (TOTP)
• Speed Your Love (Oxford Road Show)
• Up On The Catwalk (Oxford Road Show)