 News
Adeva! Ultimate 4CD set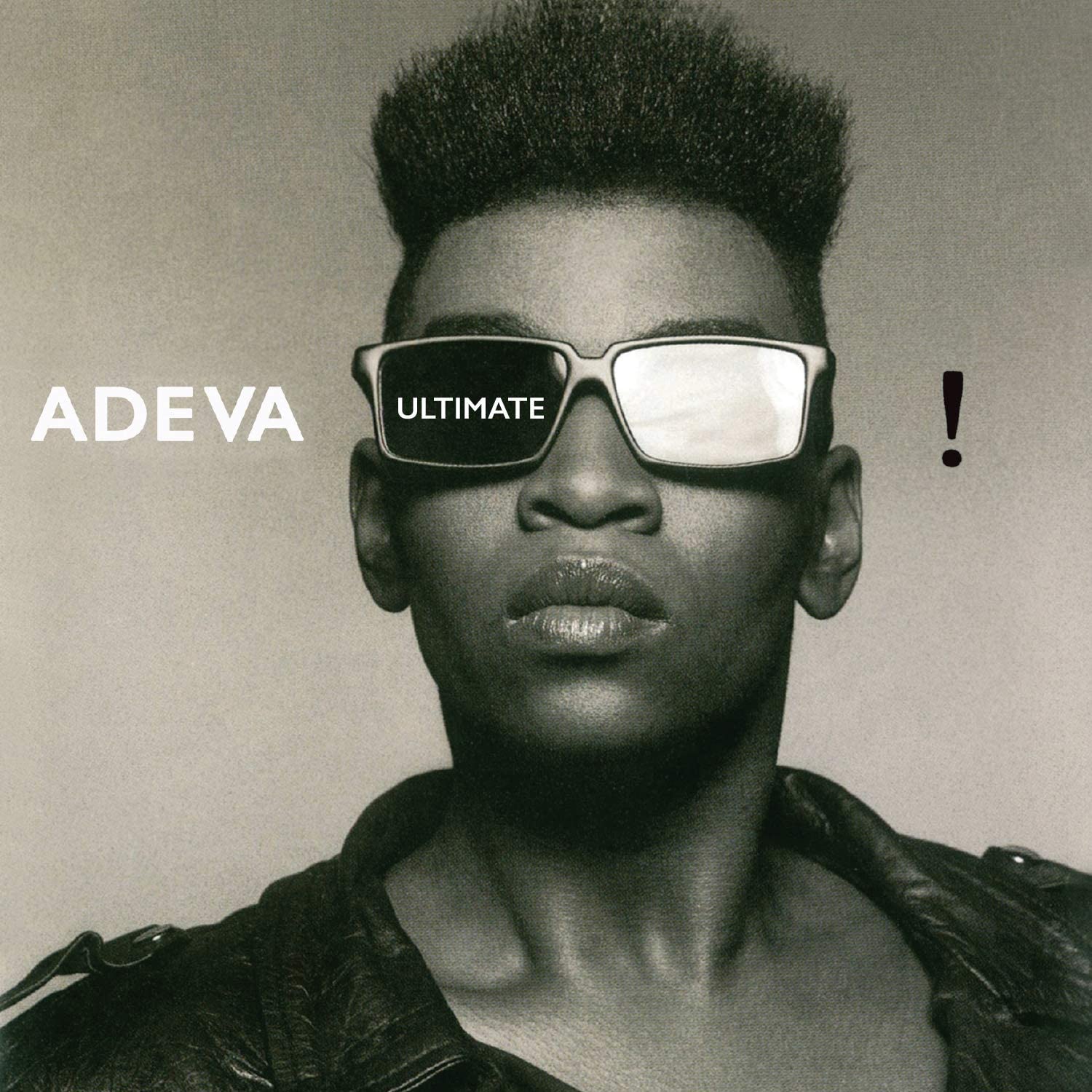 House siren's debut album gets repackaged
Angular-haired house lungstress Adeva is to release an expanded edition of her self-titled solo album.

Born in Patterson, New Jersey in 1960, Adeva piped up at the dawn of 1989 and launched herself as a solo turn with the single 'Respect', a housier take on Aretha Franklin's empowerment anthem, and issued her debut album in August 1989. Adeva's singles had the unique habit of going no further than No.17, yet the album sold over 300,000 copies and reached number six in the Official UK Album Chart.
30 years later, Adeva! Ultimate is a 30th anniversary, four disc celebration of her eponymous debut, and comes with a generous three bonus discs, collecting together all the remixes from the period, featuring reswizzlers such as Frankie Knuckles, Smack Productions, Dancin' Danny D, Paul Simpson, Dancing Divas, Love To Infinity, JZJ and Tony Humphries.
This quadruple-CD collection comes in card wallet-style packaging which includes a 24-page booklet including sleeve notes and a UK discography.
Adeva would go on to further singles, and release collaborations with Hyper GoGo and Frankie Knuckles, but despite a regular showing in the lower reaches of the charts, she was unable to replicate the success of her first flush.
Adeva! Ultimate is released via Cherry Pop on 26 June 2020 (was 29 May 2020).
Compare prices and pre-order
Adeva
Adeva! Ultimate (4CD)
CD1 – ORIGINAL ALBUM + BONUS TRACKS
1. RESPECT
2. TREAT ME RIGHT
3. I THANK YOU
4. SO RIGHT
5. IN & OUT OF MY LIFE
6. WARNING!
7. I DON'T NEED YOU
8. BEAUTIFUL LOVE
9. PROMISES
10. MUSICAL FREEDOM
BONUS TRACKS
11. I THANK YOU (CLUB MIX)
12. WARNING! (DUB MIX)
13. RESPECT (SINGLE VERSION)
14. WARNING! (SINGLE VERSION)
15. I THANK YOU (SINGLE VERSION)
16. BEAUTIFUL LOVE (SINGLE VERSION)
17. TREAT ME RIGHT (SINGLE VERSION)
CD 2 –  REMIXES
1. RESPECT (DANCIN' DANNY D REMIX)
2. RESPECT (BONUS BEATS)
3. RESPECT (ACCAPELLA)
4. RESPECT (EXTENDED VERSION)
5. RESPECT (ROUGH MIX)
6. RESPECT (LONGER DUB VERSION)
7. WARNING! (HIGH ON HOPE MIX)
8. MUSICAL FREEDOM (ADEVA WITH PAUL SIMPSON)
9. WARNING! (ZANZIBAR MIX)
10. I THANK YOU (ORIGINAL CLUB MIX)
11. I THANK YOU (THE NEW JERSEY MIX)
12. I THANK YOU
(SOMEHOUSE SOMEWHERE MIX)
13. I THANK YOU
(THE PHILADELPHIA MIX)
CD 3 – REMIXES
1. I THANK YOU (PHILLY DUB MIX)
2. I THANK YOU (LOVE TO INFINITY MIX)
3. I THANK YOU
(DANCING DIVAS CLUB MIX)
4. I THANK YOU
(DANCING DIVAS RHYTHMN MIX)
5. I THANK YOU (LOVE TO INFINITY EDIT)
6. BEAUTIFUL LOVE (EXTENDED MIX)
7. PROMISES (EXTENDED)
8. BEAUTIFUL LOVE (INSTRUMENTAL)
9. BEAUTIFUL LOVE (REMIX)
10. PROMISES (TRUTH MIX)
11. BEAUTIFUL LOVE (CLASSIC CLUB MIX)
12. PROMISES (BROKEN MIX)
CD 4 – REMIXES
1. TREAT ME RIGHT (SMACK MIX)
2. LOVE IS SPECIAL
3. TREAT ME RIGHT (BIG JAM MIX)
4. TREAT ME RIGHT (THE TRUMPED MIX)
5. TREAT ME RIGHT (THE TAJ MAHAL)
6. TREAT ME RIGHT (THE JZJ MIX)
7. WARNING! (CAPITOL MIX)
8. WARNING!
(YOU'VE BEEN WARNED MIX)
9. WARNING! (SERIOUS LIES MIX)
10. WARNING! (THE EMERGENCY MIX)
11. WARNING! (FINAL WARNING MIX)
12. WARNING! (DUBSTRUMENTAL)
13. LOVE TO SEE YOU DANCING
(LP VERSION)