 News
Alice Cooper / Schools Out & Killer deluxe reissues
3LP vinyl • 2CD deluxe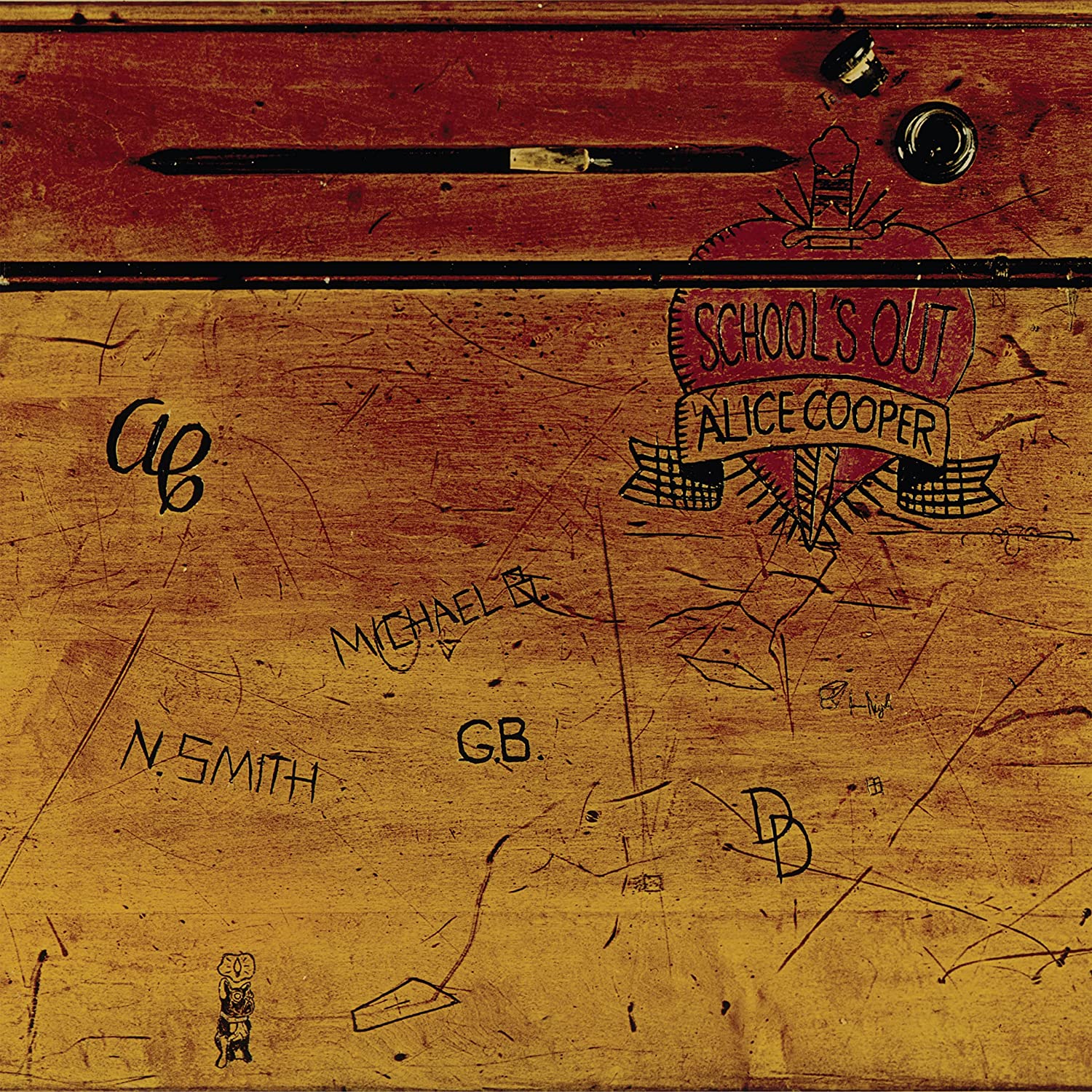 Alice Cooper's 1972 album School's Out will be reissued in June alongside the album issued before it, 1971's Killer.
Both feature newly remastered sound and are available as expanded 3LP vinyl editions and 2CD deluxe sets with the audio content being the same across both.
Schools Out offers a previously unreleased live concert from Miami in May 1972 and a handful of 'studio extras' including unreleased alternates and demos. The 3LP edition features a pop-up school desk and panties – just like the original (but these ones are non-flammable, apparently!) and sleeve notes from Bill Holdship.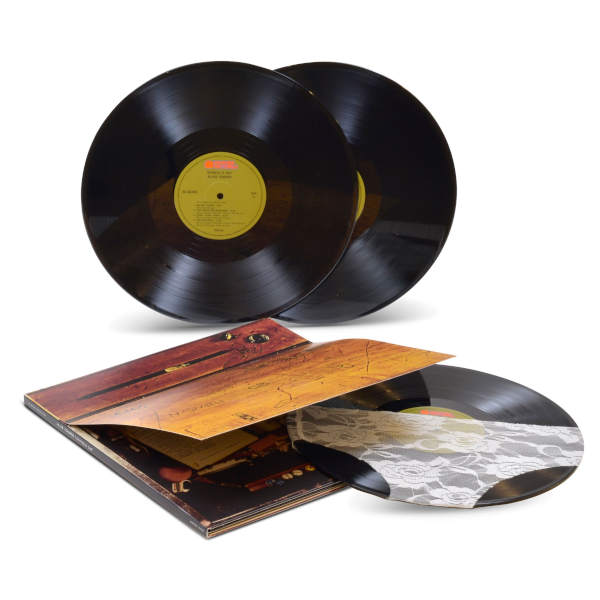 The Killer reissue also includes an unreleased concert, this time from Mar Y Sol Pop Festival in Puerto Rico from April 1972. Like School's Out this edition also contains some studio extras, in the shape of alternate versions of three songs from Killer.
Schools Out and Killer are reissued on 9 June 2023 via Rhino.
Compare prices and pre-order
Alice Cooper
Schools Out - 3LP vinyl with special packaging
Compare prices and pre-order
Alice Cooper
Schools Out - 2CD deluxe
Compare prices and pre-order
Alice Cooper
Killer - 3LP deluxe vinyl
Compare prices and pre-order
Alice Cooper
Killer - 2CD deluxe
Tracklisting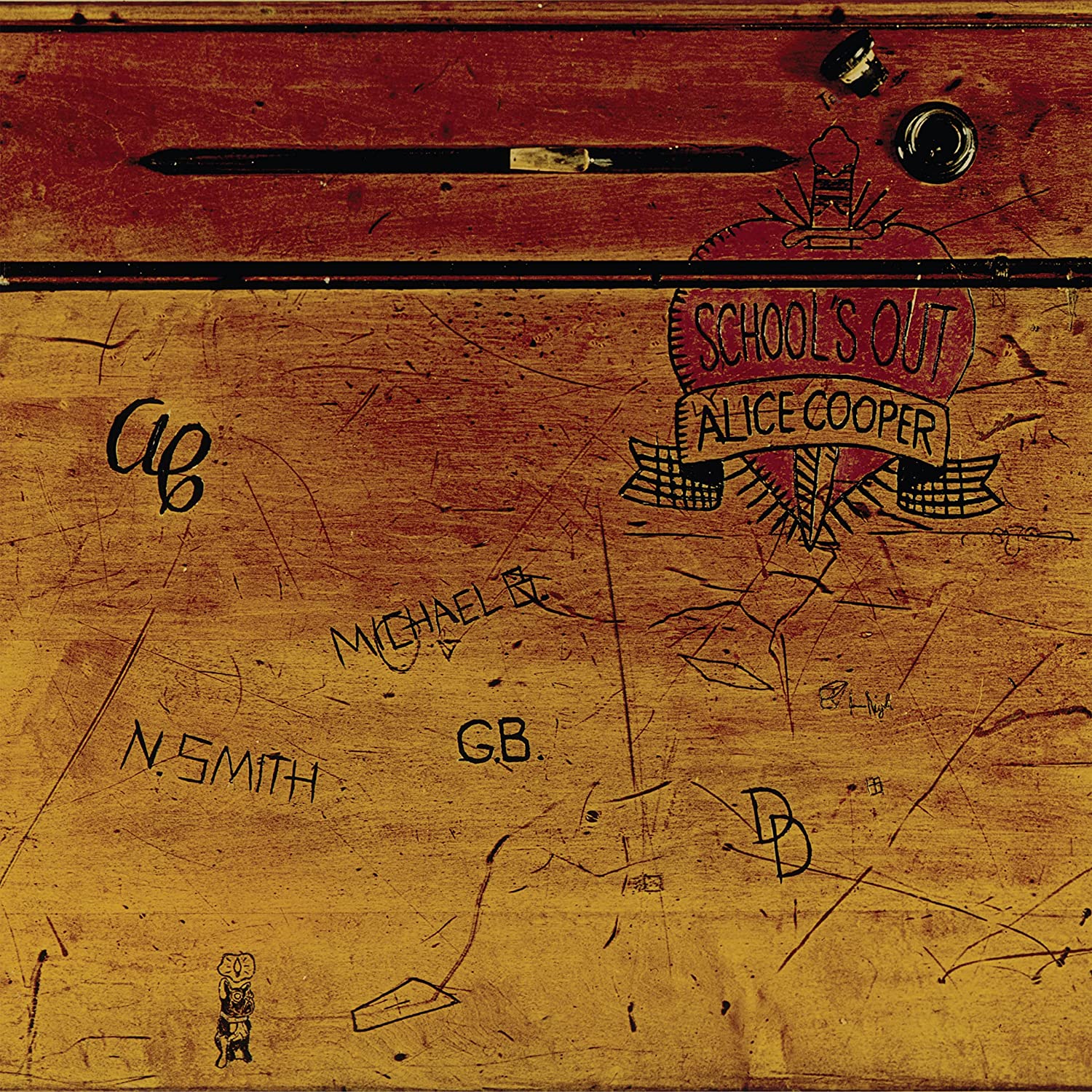 School's Out Alice Cooper
/
LP 1: School's Out (remastered)

Side A

School's Out [3:30]
Luney Tune [3:40]
Gutter Cat Vs. The Jets [4:39]
Street Fight [0:53]
Blue Turk [5:31]

Side B

My Stars [5:49]
Public Animal #9 [3:52]
Alma Mater [4:25]
Grande Finale [4:26]

LP 2: Live in Miami, FL May 27, 1972 (Previously Unissued)

Side C

Public Animal #9/Be My lover [5:32]
You Drive Me Nervous [2:22]
Yeah, Yeah, Yeah [4:02]
I'm Eighteen [5:52]

Side D

Halo Of Flies [10:12]
Dead Babies [6:17]
Killer [7:38]

LP 3:

Side E – Live in Miami, FL (continued)

Long Way To Go [5:16]
School's Out [8:28]
Is It My Body? [8:02]

Side F – Studio Extras

School's Out (Single Version) [3:32]
Gutter Cat (Single Version) [3:49]
Alma Mater (Alternate Version) [4:10]  (Previously Unissued)
Elected (Early Demo Take) [4:18] (Previously Unissued)

CD 1

School's Out [3:30]
Luney Tune [3:40]
Gutter Cat Vs. The Jets [4:39]
Street Fight [0:53]
Blue Turk [5:31]
My Stars [5:49]
Public Animal #9 [3:52]
Alma Mater [4:25]
Grande Finale [4:26]

CD 2

Live in Miami, FL May 27, 1972 (Previously Unissued)

 Public Animal #9/Be My lover [5:32]
You Drive Me Nervous [2:22]
Yeah, Yeah, Yeah [4:02]
I'm Eighteen [5:52]
Halo Of Flies [10:12]
Dead Babies [6:17]
Killer [7:38]
Long Way To Go [5:16]
School's Out [8:28]
Is It My Body? [8:02]

Studio Extras

School's Out (Single Version) [3:32]
Gutter Cat (Single Version) [3:49]
Alma Mater (Alternate Version) [4:10]  (Previously Unissued)
Elected (Early Demo Take) [4:18] (Previously Unissued)
Tracklisting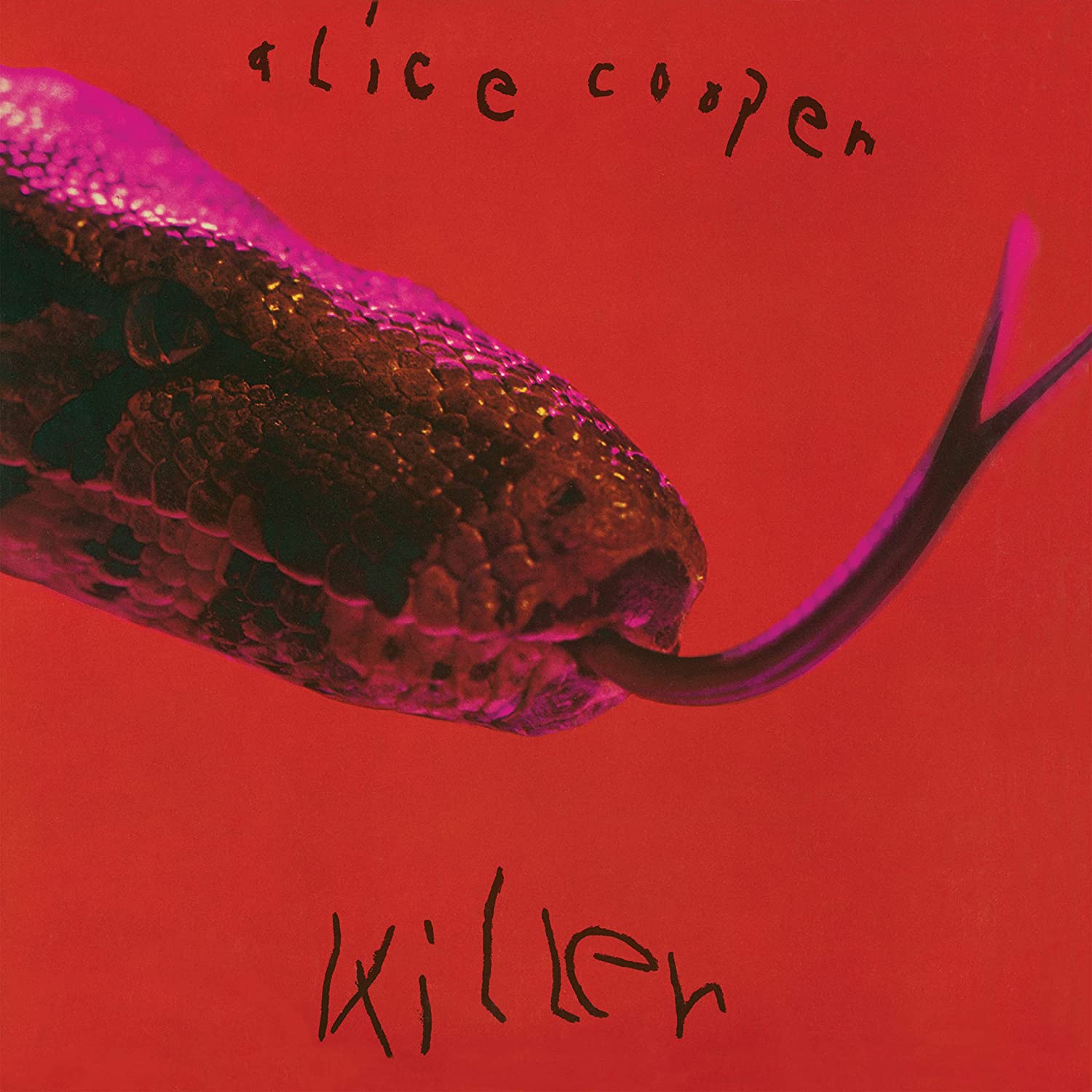 Killer Alice Cooper
/
LP 1: Killler (remastered 2023)

Side A

Under My Wheels [2:52] 
Be My Lover   [3:19] 
Halo Of Flies  [8:21] 
Desperado [3:30] 

Side B

You Drive Me Nervous  [2:26]

Yeah, Yeah, Yeah [3:37]
Dead Babies [5:45]
Killer [7:03]

LP 2: Live at Mar Y Sol Pop Festival, Puerto Rico, April 2, 1972 (Previously Unissued)

Side C

Public Animal #9/Be My lover    [5:24]

                2.           

You Drive Me Nervous  [2:25]

Yeah, Yeah, Yeah  [4:17]
I'm Eighteen       (5:27)

Side D

Halo Of Flies       [9:55] 

Is It My Body?   [7:39] 

LP 3

Side E

Live at Mar Y Sol Pop Festival, continued

Dead Babies       [5:51] 
 Killer      [8:57] 
Long Way To Go [9:50] (Bruce)

Side F –

Live at Mar Y Sol Pop Festival, 

Under My Wheels [5:54] (Bruce/Dunaway/Ezrin)

Studio Extras

You Drive Me Nervous (Alternate Version)  [2:18] 
Under My Wheels (Alternate Version)   [2:33]

Dead Babies (Alternate Version) [5:39]

CD 1

Under My Wheels [2:52]
Be My Lover [3:19] (Bruce)
Halo Of Flies [8:21]
Desperado [3:30]
You Drive Me Nervous [2:26]
Yeah, Yeah, Yeah [3:37]
Dead Babies [5:45]
Killer [7:03] (Bruce/Dunaway)

CD 2

Live at Mar Y Sol Pop Festival, Puerto Rico, April 2, 1972 (Previously Unissued)

Public Animal #9/Be My lover [5:24]
You Drive Me Nervous [2:25]
Yeah, Yeah, Yeah [4:17]
I'm Eighteen (5:27)
Halo Of Flies [9:55]
Is It My Body? [7:39]
Dead Babies [5:51]
Killer [8:57]
Long Way To Go [9:50]
Under My Wheels [5:54]

Studio Extras

You Drive Me Nervous (Alternate Version) [2:18]
Under My Wheels (Alternate Version) [2:33]
Dead Babies (Alternate Version) [5:39]