 News
Altered Images / Bite 40th anniversary reissue
2CD and half-speed mastered vinyl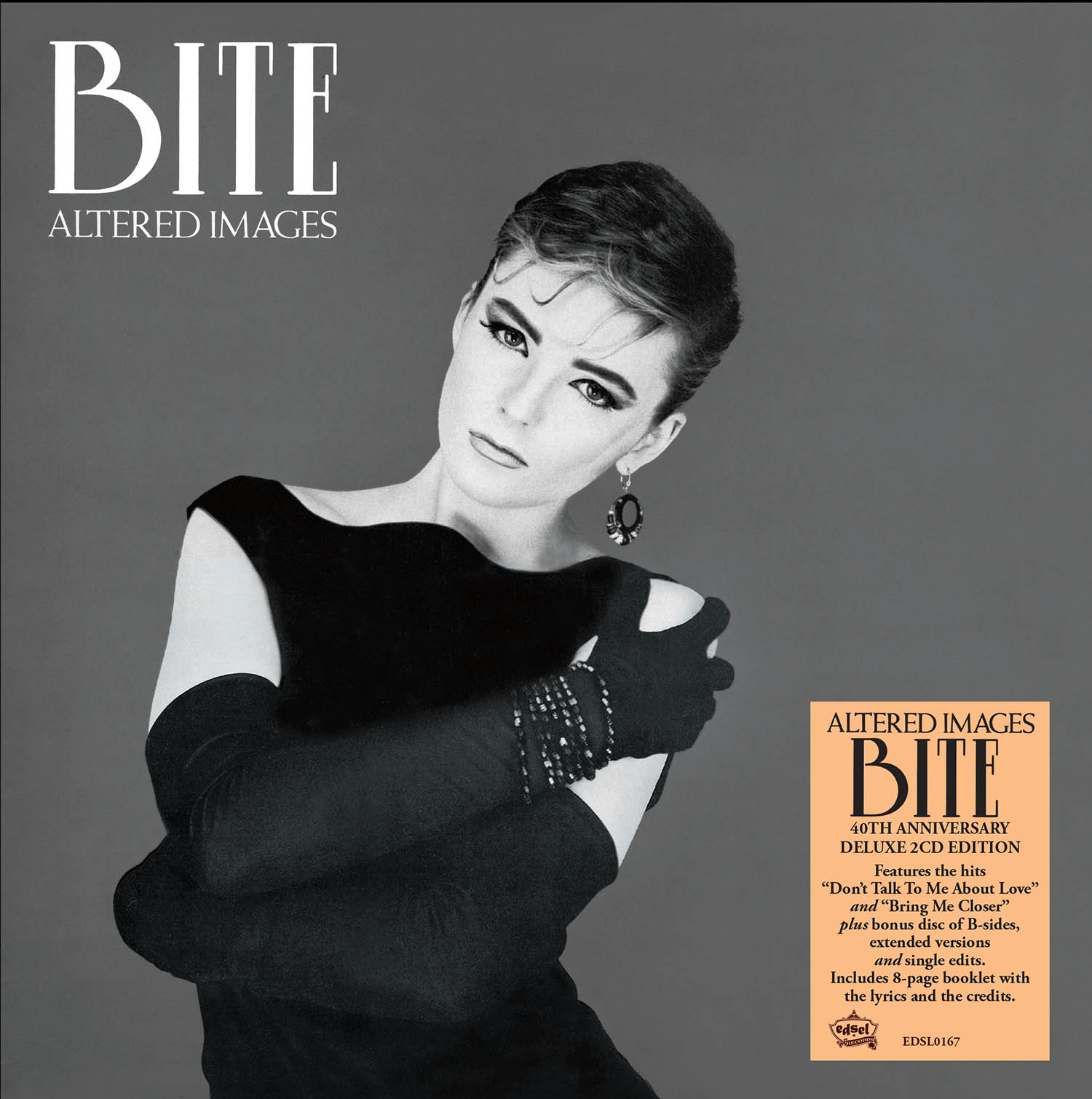 Altered Images third album Bite will be reissued for its 40th anniversary in October.
Having worked with Steve Severin and Martin Rushent for the first two albums, 1983's Bite was produced by both Mike Chapman and Tony Visconti and features the single 'Don't Talk To Me About Love', which was the band's last top 10 UK hit.
The album was a progression with its more polished production, something Grogan alluded to when she spoke to SDE last year: ""I like that record a lot. Stephen (Lironi, drummer and Grogan's husband) came along and took us to another level, as he was obsessed by technology. He had a Linn drum, and he was the first person I knew who owned a computer. He was obsessively tech and we had a lot of attention to detail. Also, imagine getting to make a record with Mike Chapman and Tony Visconti. In your wildest dreams – tick. The gobby Glaswegian side of us had to be there for Bite: working with legends like that and telling them how you want it to work. That's just cheeky. Mike is brilliant. I saw him a few years ago, and he told me: 'You guys nearly pushed me over the edge.' I felt quite proud of that."
The reissue sees the album expanded to 2CDs and presented in deluxe 7″ packaging. The bonus disc offers seven-inch versions and remixes, including the fairly elusive on CD 8'30" version of 'Don't Talk To Me About Love'.
There's also a half-speed mastered vinyl version which includes an OBI-strip, poly-lined inner sleeve and a 4-page insert. Limited to just 1000 units, the vinyl comes with a print signed by Clare Grogan. Audio has been remastered by Barry Grint at Air Mastering.
Bite will be reissued on 27 October 2023 via Demon Music.

Compare prices and pre-order
Altered Images
Bite - half-speed mastered vinyl with signed print
Compare prices and pre-order
Altered Images
Bite - 2CD in deluxe seven-inch packaging
Tracklisting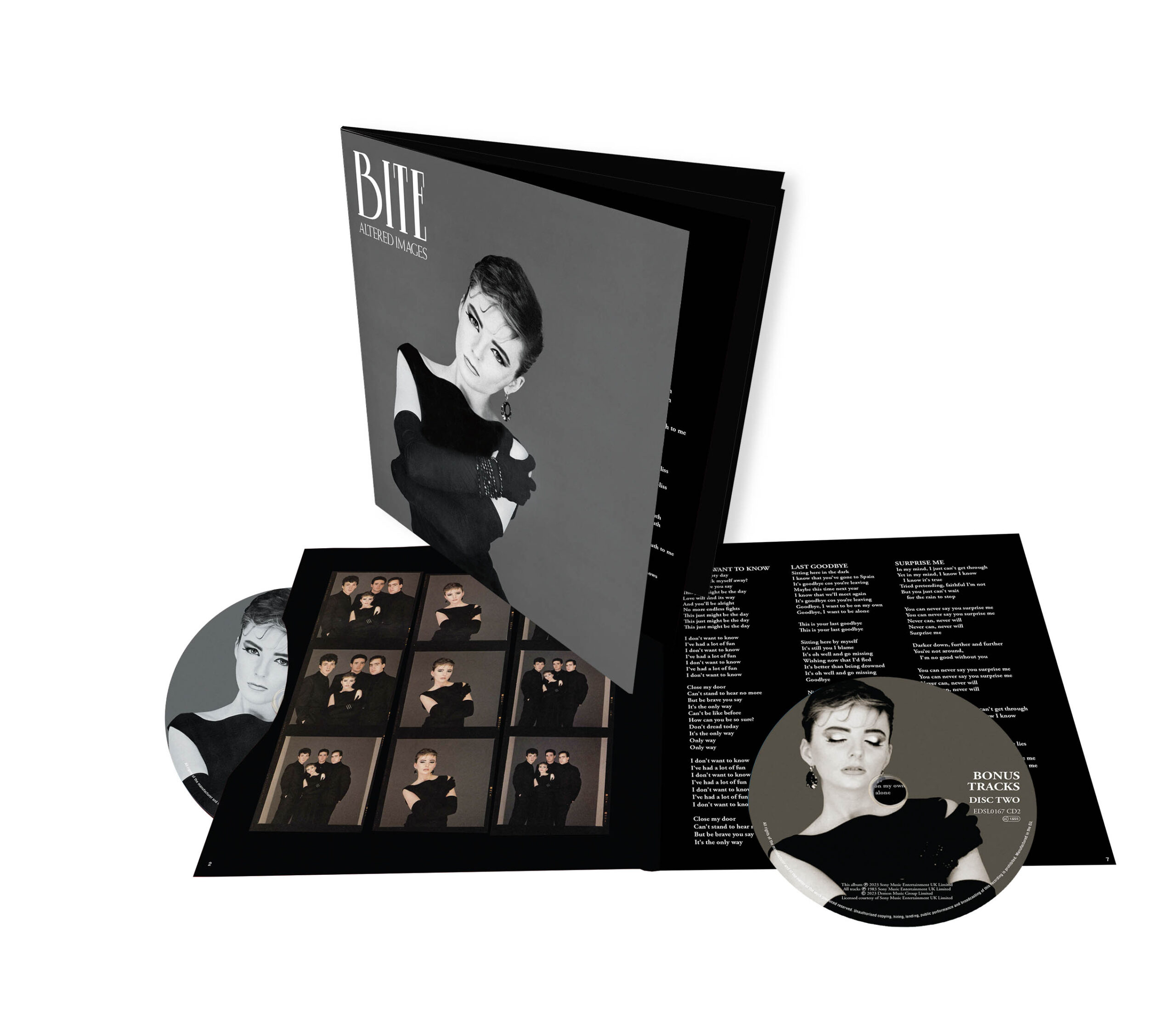 Bite Altered Images
/
2CD in deluxe 7″ packaging
CD 1: Album

Bring Me Closer
Another Lost Look
Love To Stay
Now That You're Here
Don't Talk To Me About Love
Stand So Quiet
Change Of Heart
Thinking About You

CD 2: Bonus Disc

I Don't Want To Know
Last Goodbye
Surprise Me
Another Lost Look [Recorded Live]
Don't Talk To Me About Love [Extended Version]
Bring Me Closer [Extended Version]
Don't Talk To Me About Love [Single Edit]
Love To Stay [Single Edit]
Change Of Heart [Single Edit]
Tracklisting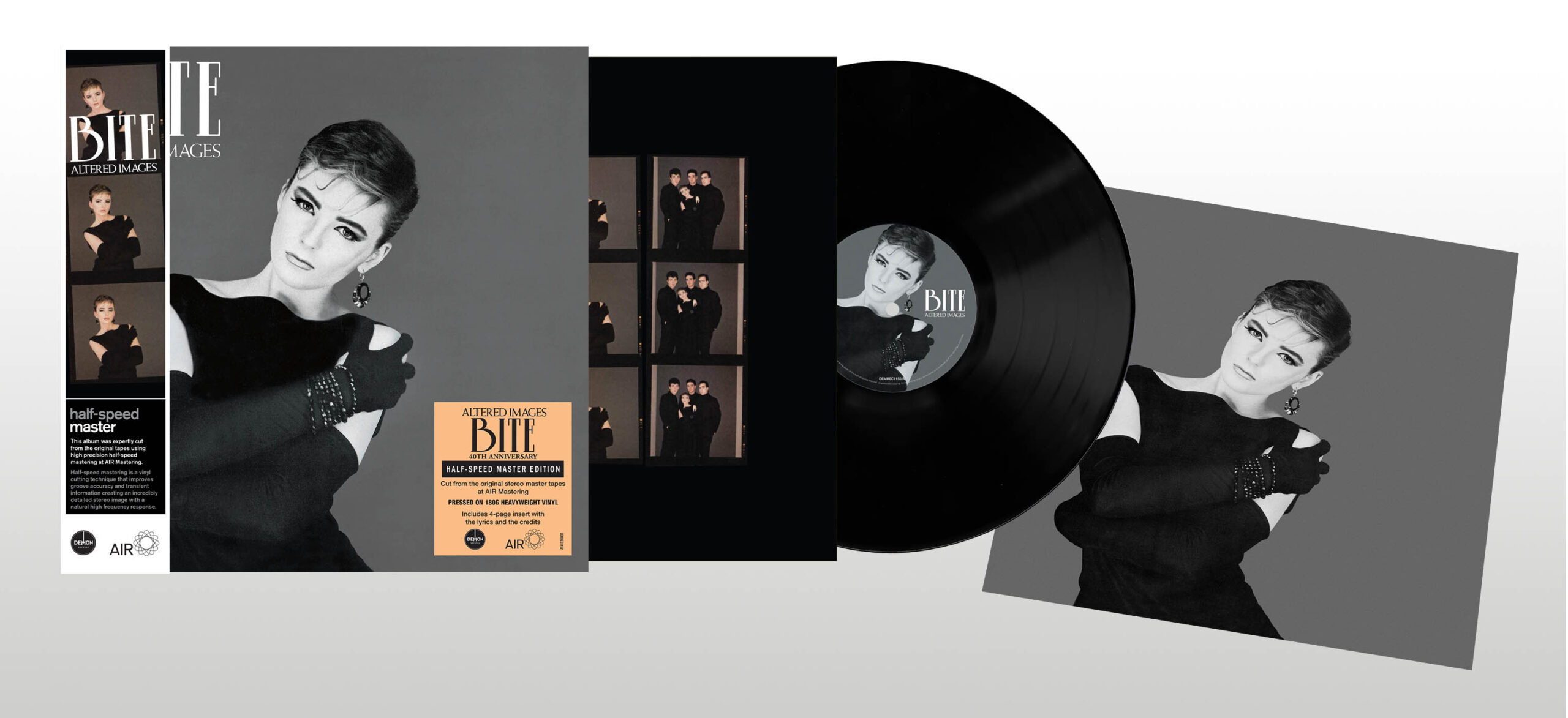 Bite Altered Images
/
Half-speed mastered vinyl LP
Vinyl LP

Side One

Bring Me Closer
Another Lost Look
Love To Stay
Now That You're Here

Side Two

Don't Talk To Me About Love
Stand So Quiet
Change Of Heart
Thinking About You