 News
Bananarama / Glorious: The Ultimate Collection
New 'best of'. Signed editions available.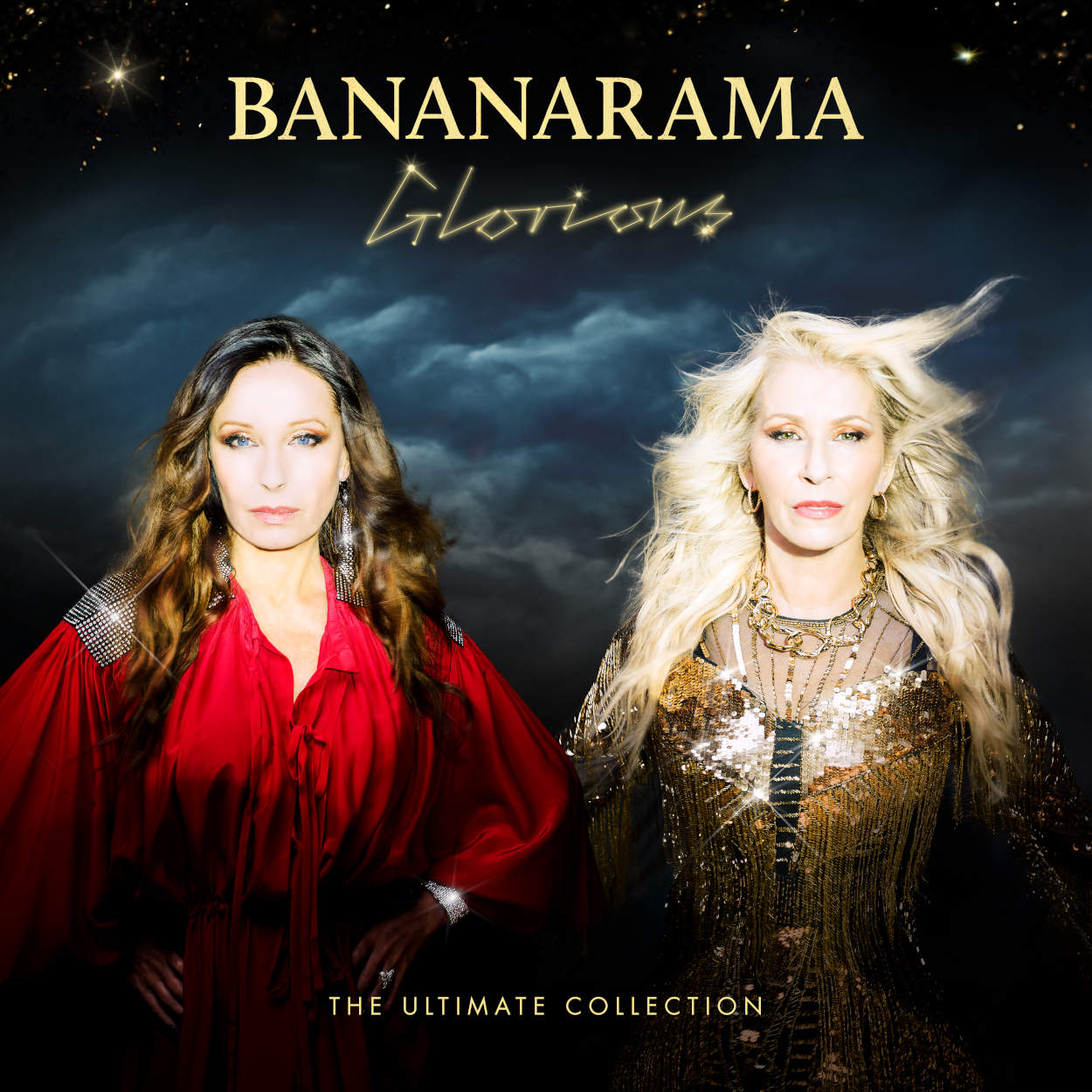 Bananarama are releasing Glorious: The Ultimate Collection, a new compilation that celebrates four decades of music.
This set features 40 tracks, chosen by Sara and Keren with more recent output sharing space with the familiar hits of the 1980s. Sara says, "We wanted this to be a unique collection, a celebration of all the twists and turns in our career. We compiled endless lists of songs, album tracks and hit singles and whittled it down to forty: our favourite tracks from the past four decades."
Glorious also includes two new dance-pop tracks: 'Feel the Love' and 'Supernova'; you can preview the former, below.
This compilation is available as a 2CD set and as a 3LP set pressed on transparent gold vinyl. The official shop offers a 3CD edition (with bonus remix CD) which comes with a lavish hardcover book and a signed print. The 3LP vinyl pressed on red vinyl with both the book and the signed print is also available. The book is available on its own and there's a double cassette edition.
Glorious: The Ultimate Collection will be released on 8 March 2024, via London Records.
Official shop highlights
Compare prices and pre-order
Bananarama
Glorious - The Ultimate Collection - 2CD set
Compare prices and pre-order
Bananarama
Glorious - The Ultimate Collection - 3LP gold transparent vinyl
Compare prices and pre-order
Bananarama
Glorious - Highlights Edition - red vinyl LP
Tracklisting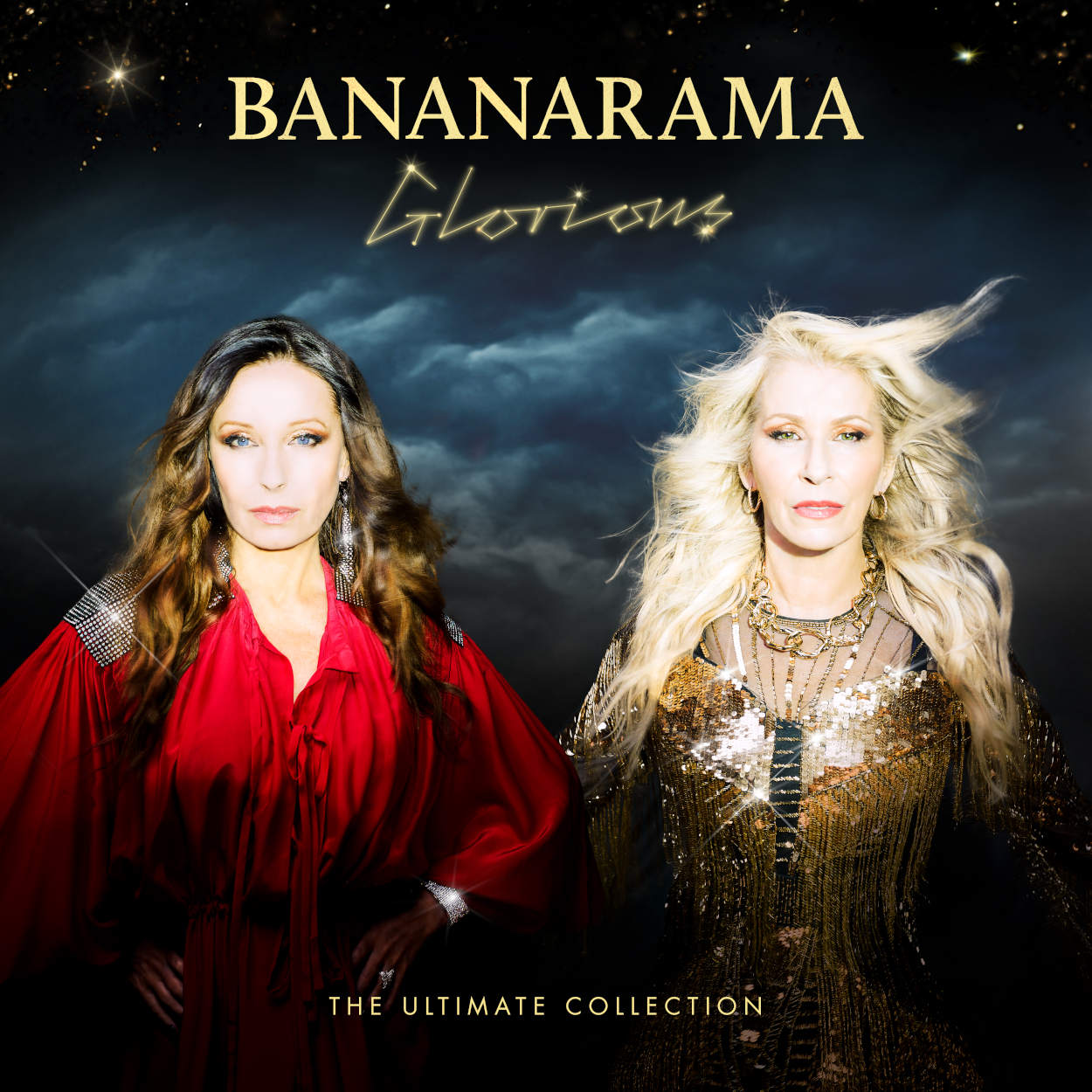 Glorious – The Ultimate Collection Bananarama
/
CD 1 / vinyl sides A-C

'Really Saying Something'
'Cruel Summer'
'Robert De Niro's Waiting'
'Venus'
'More Than Physical'
'A Trick of the Night'
'I Heard a Rumour'
'Love in the First Degree'
'Only Your Love'
'Preacher Man'
'I Could Be Persuaded'
'Movin' On' [Disco Chic]
'Last Thing on My Mind' [Electrified]
'Every Shade of Blue'
'Take Me to Your Heart'
'Prove Your Love'
'If'
'Crazy'
'Move in My Direction'
'Look on the Floor (Hypnotic Tango)'

CD 2 / vinyl sides D-F

'Feel for You'
'Lovebite'
'Love Comes'
'Love Don't Live Here'
'Seventeen'
'Extraordinary'
'Baby It's Christmas'
'Now or Never'
'La La Love'
'Stuff Like That'
'Looking for Someone'
'I'm on Fire'
'It's Gonna Be Alright'
'Favourite'
'Masquerade'
'Forever Young'
'Running With The Night'
'Cruel Summer' (3am Mix)
'Feel The Love'
'Supernova'

CD 3 [deluxe only]

'Robert De Niro's Waiting' (The Reflex Revision)
'Do Not Disturb' (Krystal Klear New Wave Mix)
'Venus' (Boys Noize Rework)
'Only Your Love' (Initial Talk Remix)
'Tripping on Your Love' (Metropolis Mix)
'Now or Never' (Extended Version)
'Tonight' (Bright Light Bright Light Remix)
'Stuff Like That' (Extended Version)
'Velvet Lies' (Luke Million Remix)
'Masquerade' (Castle Elvira Mix)