 News
Be Bop Deluxe / Axe Victim deluxe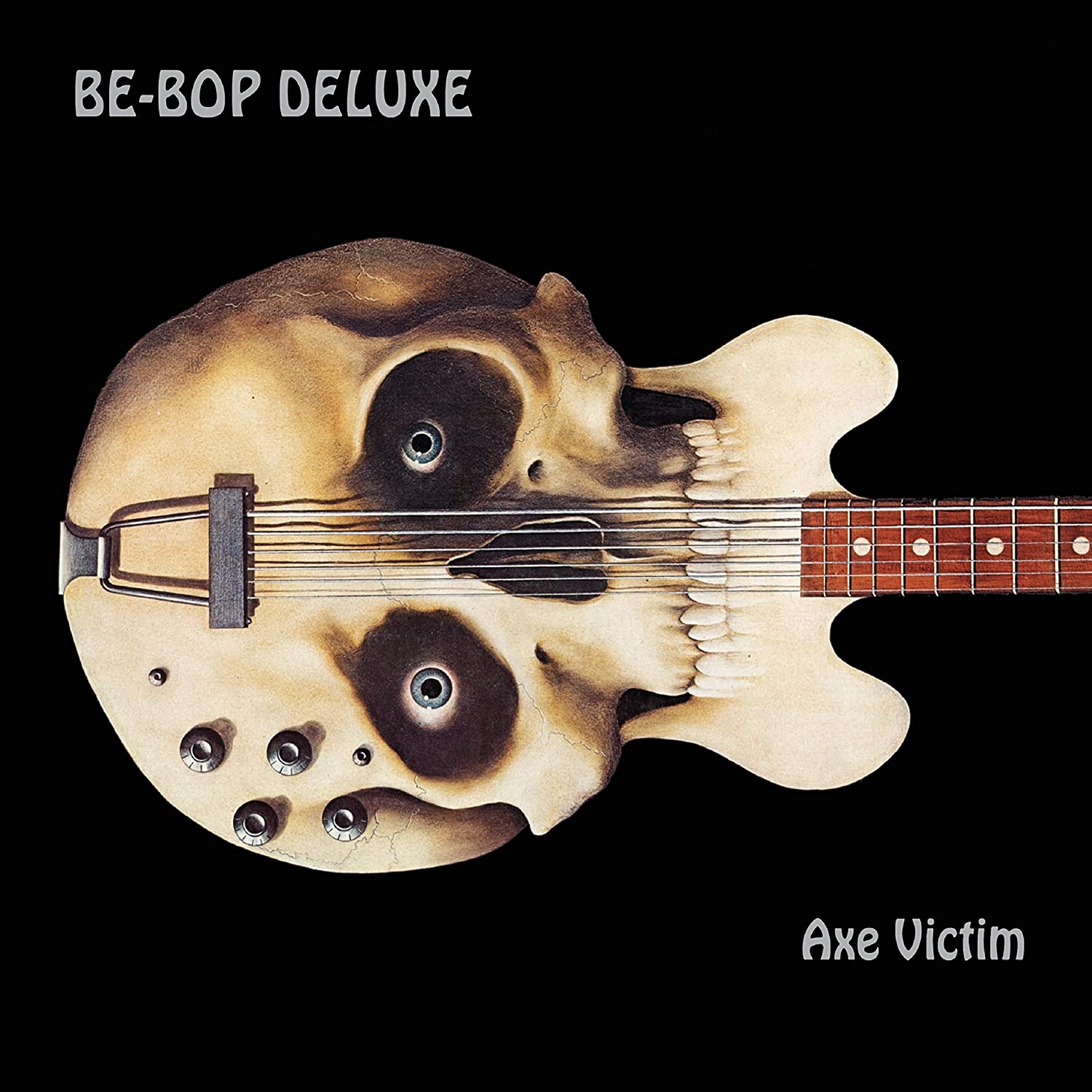 3CD+DVD deluxe set offers unreleased material and a 5.1 mix
Esoteric Recordings is to reissue English prog rockers Be Bop Deluxe's debut album Axe Victim as a four-disc deluxe box set in June.

The album was originally released by EMI's Harvest imprint in June 1974 and featured the band's first line-up of Bill Nelson (vocals, lead guitar, acoustic guitar, piano), Ian Parkin (rhythm & acoustic guitars, organ), Rob Bryan (bass guitar, vocals) and Nicholas Chatterton-Dew (drums).
This reissue features a newly remastered edition of the album (from the original tapes) and features two CDs of largely unreleased material, including two complete Radio One sessions and the complete previously unreleased Be Bop Deluxe audition for Decca Records from December 1973! (mixed from the original 16 track tapes by Stephen W Tayler).
Tayler has also been responsible a new 5. 1 surround sound mix and a stereo mix of the album created from the original multi-track tapes. These both feature on the included DVD.
This limited-edition box set comes with a 68-page book with unseen photos and an essay of recollections by Bill Nelson. It also comes with a poster and postcards.
Axe Victim will be released on 17 July 2020 (was 19 June) via Esoteric.
Compare prices and pre-order
Be Bop Deluxe
Axe Victim: Expanded & Remastered 3cd / 1dvd Edition
CD 1
1. Axe Victim
2. Love Is Swift Arrows
3. Jet Silver & the Dolls of Venus
4. Third Floor Heaven
5. Night Creatures
6. Rocket Cathedrals
7. Adventures in a Yorkshire Landscape
8. Jets at Dawn
9. No Trains to Heaven
10. Darkness (L'immoraliste)
11. Teenage Archangel (1973 Single)
12. Jets at Dawn (1973 Single Version)
13. No Trains to Heaven
14. (First Mix) (Previously Unreleased)
15. Axe Victim (Album Version – First Mix) (Previously Unreleased)
CD 2
1. Axe Victim
2. Love Is Swift Arrows
3. Jet Silver & the Dolls of Venus
4. Third Floor Heaven
5. Night Creatures
6. Rocket Cathedrals
7. Adventures in a Yorkshire Landscape
8. Jets at Dawn (Full Version)
9. No Trains to Heaven
10. Darkness (L'immoraliste)
11. Axe Victim (First Version)(Previously Unreleased)
12. Night Creatures (Spoken Word Version) (Previously Unreleased)
13. Rocket Cathedrals (First Version) (Previously Unreleased)
CD 3
1. Axe Victim (BBC Session November 1973)(Previously Unreleased)
2. Bluesy Ruby (BBC Session November 1973)(Previously Unreleased)
3. Tomorrow the World (BBC Session November 1973)(Previously Unreleased)
4. The Decca Session – 13th December 1973:
5. Axe Victim (Decca Session 1973)(Previously Unreleased)
6. I'll Be Your Vampire (Decca Session 1973)(Previously Unreleased)
7. Adventures in a Yorkshire Landscape (Decca Session 1973)(Previously Unreleased)
8. Bluesy Ruby (Decca Session 1973)(Previously Unreleased)
9. Third Floor Heaven (BBC Session May 1974)
10. Mill Street Junction (BBC Session May 1974)
11. 15th of July (Invisibles)(BBC Session May 1974)
DVD
1. Axe Victim (5.1 Surround Mix)
2. Love Is Swift Arrows (5.1 Surround Mix)
3. Jet Silver & the Dolls of Venus (5.1 Surround Mix)
4. Third Floor Heaven (5.1 Surround Mix)
5. Night Creatures (5.1 Surround Mix)
6. Rocket Cathedrals (5.1 Surround Mix)
7. Adventures in a Yorkshire Landscape(5.1 Surround Mix)
8. Jets at Dawn (Full Version) (5.1 Surround Mix)
9. No Trains to Heaven (5.1 Surround Mix)
10. Darkness (L'immoraliste) (5.1 Surround Mix)
11. Axe Victim (First Version)
12. (Previously Unreleased) (5.1 Surround Mix)
13. Night Creatures (Spoken Word Version) (Previously Unreleased) (5.1 Surround Mix)
14. Rocket Cathedrals (First Version) (Previously Unreleased) (5.1 Surround Mix)
15. Adventures in a Yorkshire Landscape (Bbc Session May 1974)