 News
Betty Boo / Boomerang
Boo returns after three decades!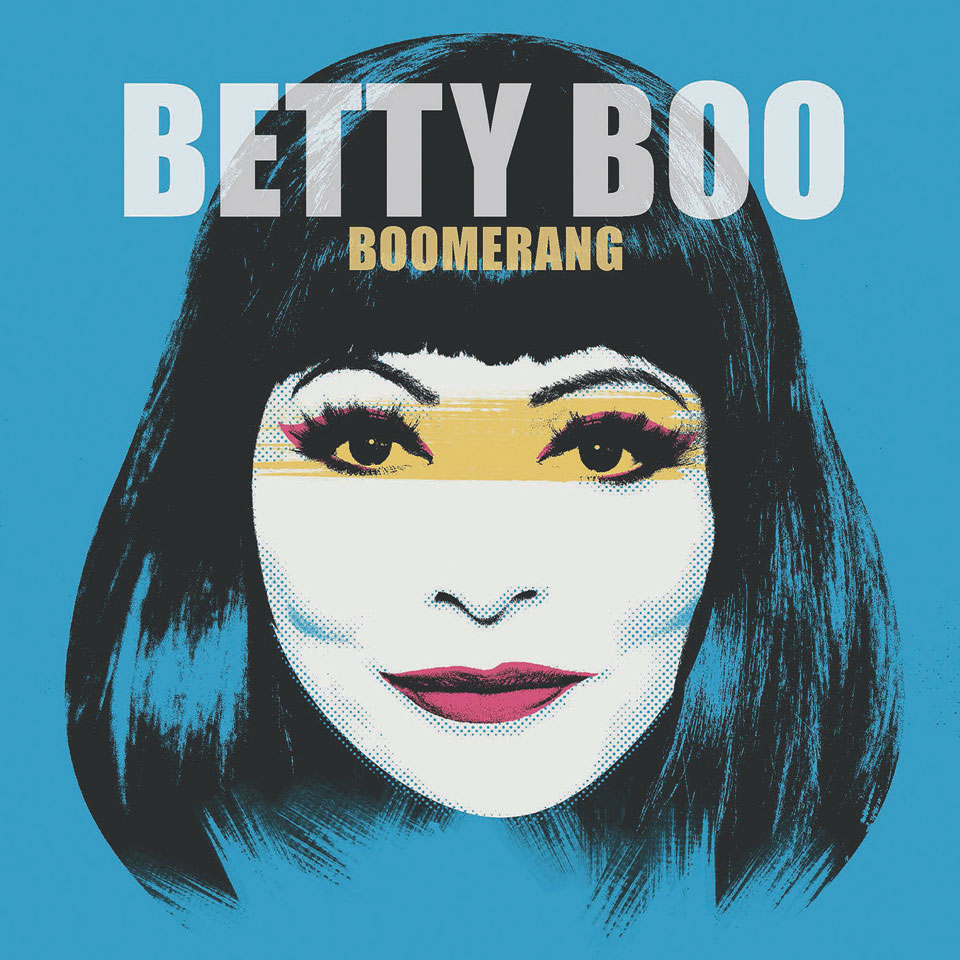 Betty Boo, the pop-rap singer, who scored three UK top ten singles in the late 80s/early 90s, returns with a new album Boomerang, in October.
The kitsch alter-ego of London-born Alison Clarkson, Betty Boo first came to prominence with 'Hey DJ / I Can't Dance (To That Music You're Playing)' the 1989 collaboration with The Beatmasters. Two albums followed (Boomania and Grrr! It's Betty Boo) along with a clutch of hit singles including 'Doin' The Do', 'Where Are You Baby' and 'Let Me Take You There'.
Clarkson stepped back from pop's frontline not long after this success to care for her terminally ill mother and returned only occasionally for a few ad hoc, and largely low-profile collaborations (WigWam was a short-lived project in 2006 with Blur bassist Alex James and a year later there was a single with London-based dance act Jack Rokka).
In the new millennium, Alison Clarkson forged a career as writer of pop songs for others, and enjoyed enormous success with 'Pure and Simple' a song initially written for Spice Girls wannabes Girl Thing, but later given to Hear'Say, the winners of the UK reality TV show, Popstars (in 2001). It spent three weeks at number one in Britain, sold over a million copies and won Clarkson an Ivor Novello Award. She went on to write for the likes of Girls Aloud, Louise Nurding, Dannii Minogue and Sophie Ellis-Bextor.
Betty Boo is now back, three decades after her last album and the 12-track Boomerang is described as "pop music done properly – eccentric, eclectic, surprising and electric". It includes the recent singles 'Get Me To The Weekend' and 'Shining Star' and features collaborations with Chuck D, David Gray and Sophie Ellis-Bextor (the latter via a bonus track). "I've made the record I should have made when I was 25" says Betty Boo.
Boomerang is available to pre-order via the official artist shop and on offer are signed CDs (the CD edition has six bonus tracks, including extended remixes), signed pink vinyl LPs (the vinyl has one bonus track) and some well-priced bundles.
Bundle buyers get a free 5-track album sampler CD which ship from 18 July, well ahead of the October release date of the album. There are only 500 of these sampler CDs available in total.
Boomerang will be released on 14 October 2022.
---
Official Shop Highlights
---
Compare prices and pre-order
Betty Boo
Boomerang - CD edition
Compare prices and pre-order
Betty Boo
Boomerang - Pink vinyl LP
Tracklisting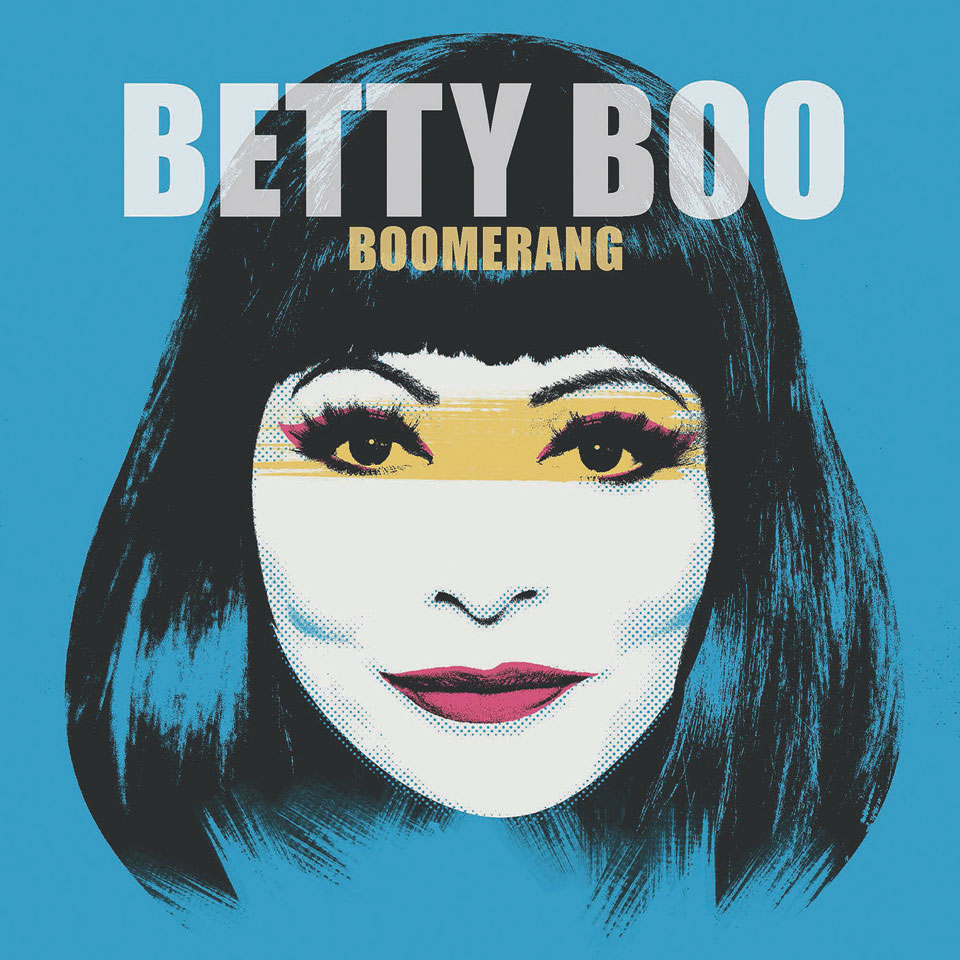 Boomerang Betty Boo
/
Get Me To The Weekend
Shining Star
Miracle feat. Chuck D
Right By Your Side feat. David Gray
Boomerang
Nobody Can Bring Me Down
Stop Your Nonsense (Bubblegum Pop!)
Never Too Late
All I Wanna Do Is Dance
808
Superstar
Hell, Yeah

Bonus tracks

Shining Star feat. Sophie Ellis-Bextor
S.O.S.
Bright Lights
Get Me To The Weekend (Extended mix)
Right By Your Side feat. David Gray (Extended mix)
Miracle feat. Chuck D (Extended mix)

Side 1

Get Me To The Weekend
Shining Star
Miracle feat. Chuck D
Right By Your Side feat. David Gray
Boomerang
Nobody Can Bring Me Down

Side 2

Stop Your Nonsense (Bubblegum Pop!)
Never Too Late
All I Wanna Do Is Dance
808
Superstar
Hell, Yeah

Bonus track

Shining Star feat. Sophie Ellis-Bextor