 News
Big Country / Essential 3CD set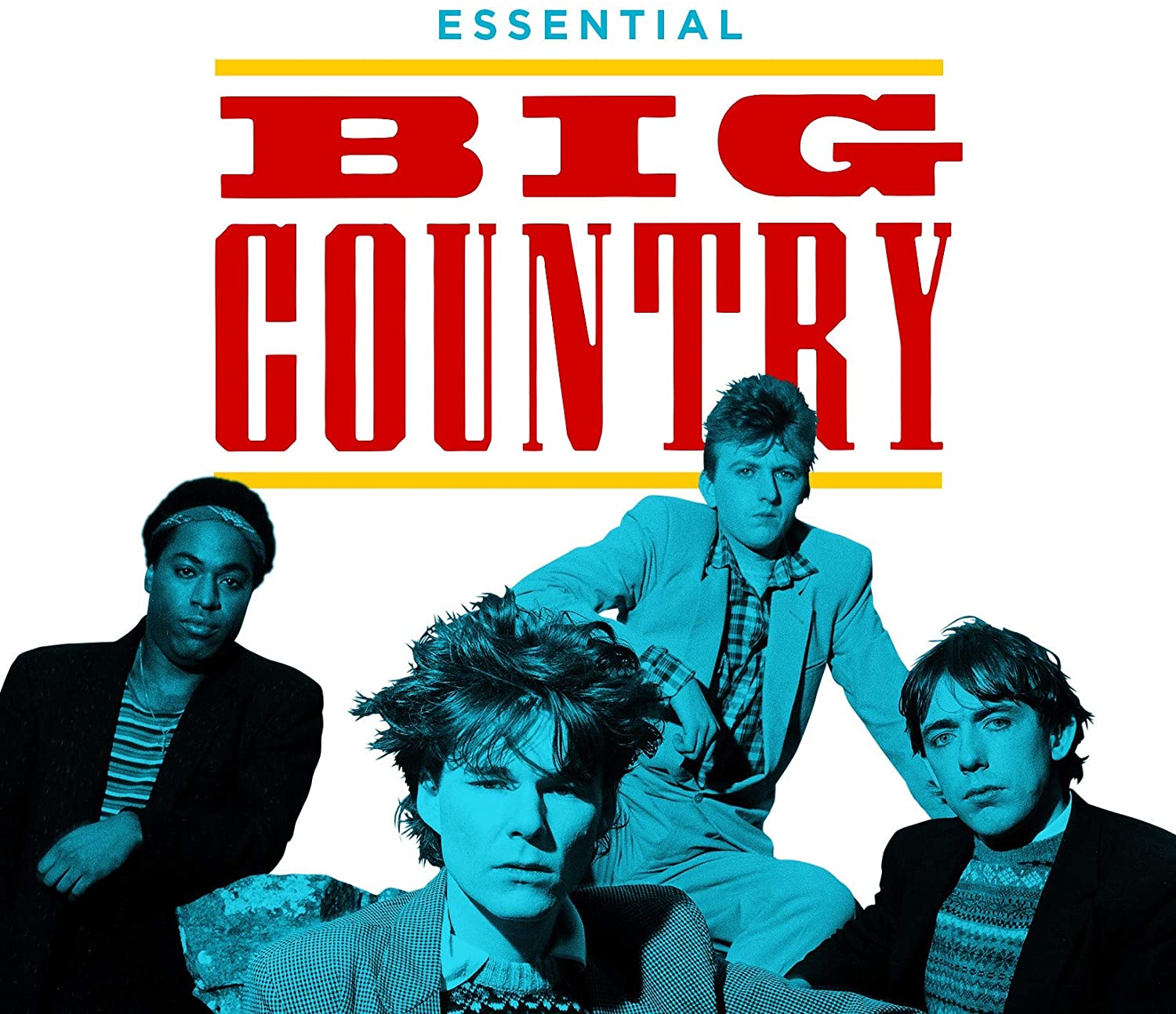 3CD set • Hits and fan favourites • Tremendous value
Universal Music will issue another great value three-CD Essential set under their budget Spectrum imprint, this time featuring Scottish rock band Big Country.

This package includes all 13 of the band's UK top 30 singles (including 'Look Away', 'One Great Thing', 'Chance' and 'Wonderland') as well as highlighting key album cuts (including the title track of 1986's The Seer which features one Kate Bush) and offering a smattering of remixes. A live cover of the soul classic 'The Tracks of My Tears' features at the end of CD 2.
This set takes us up to 1991, although the band would continue releasing albums and touring until the end of the millennium. Frontman Stuart Adamson tragically took his own life in December 2001.
Like the previously announced The Human League Essential package (due out on 5 June) this triple-disc Big Country offering is not really one for the diehards, although anyone with half an interest should find plenty of rewards for their £7 investment.
Essential Big Country is released on 10 July 2020.
Compare prices and pre-order
Big Country
Essential Big Country - 3CD set
You might also like…
Compare prices and pre-order
Thin Lizzy
Essential Thin Lizzy - 3CD set
Compare prices and pre-order
The Human League
The Human League Essential - 3CD set
CD 1
1. Fields Of Fire
2. Chance
3. In A Big Country
4. Harvest Home
5. King of Emotion
6. Peace in Our Time
7. Heart Of The World
8. Into The Fire
9. A Thousand Stars
10. Angle Park
11. Lost Patrol
12. All of Us
13. Heart and Soul
14. Close Action
15. The Storm
16. Inwards
CD 2
1. Wonderland
2. East Of Eden (2014 Mix)
3. Just A Shadow
4. Where The Rose is Sown
5. Broken Heart (Thirteen Valleys)
6. Beautiful People
7. Thousand Yard Stare
8. Restless Natives (Extended Version)
9. Tall Ships Go (2014 Mix)
10. The Seer (featuring Kate Bush)
11. Sailor
12. Wonderland (12″ Mix)
13. East of Eden (Extended Version)
14. Just A Shadow (Extended Remix)
15. The Track of My Tears (Live)
CD 3
1. Look Away
2. One Great Thing
3. The Teacher
4. Republican Party Reptile
5. Save Me
6. Hold The Heart
7. In A Big Country (Pure Mix)
8. Fields of Fire (400 Miles) (Alternative Mix)
9. Giant
10. All Fall Together (Giant Remix)
11. Belief In The Small Man
12. Come Back To Me (2014 Mix)
13. Flag of Nations
14. Balcony
15. One Great Thing (Big Baad Country Mix)