 News
Bob Marley & The Wailers / Catch A Fire 50th anniversary reissue
3CD and 3LP vinyl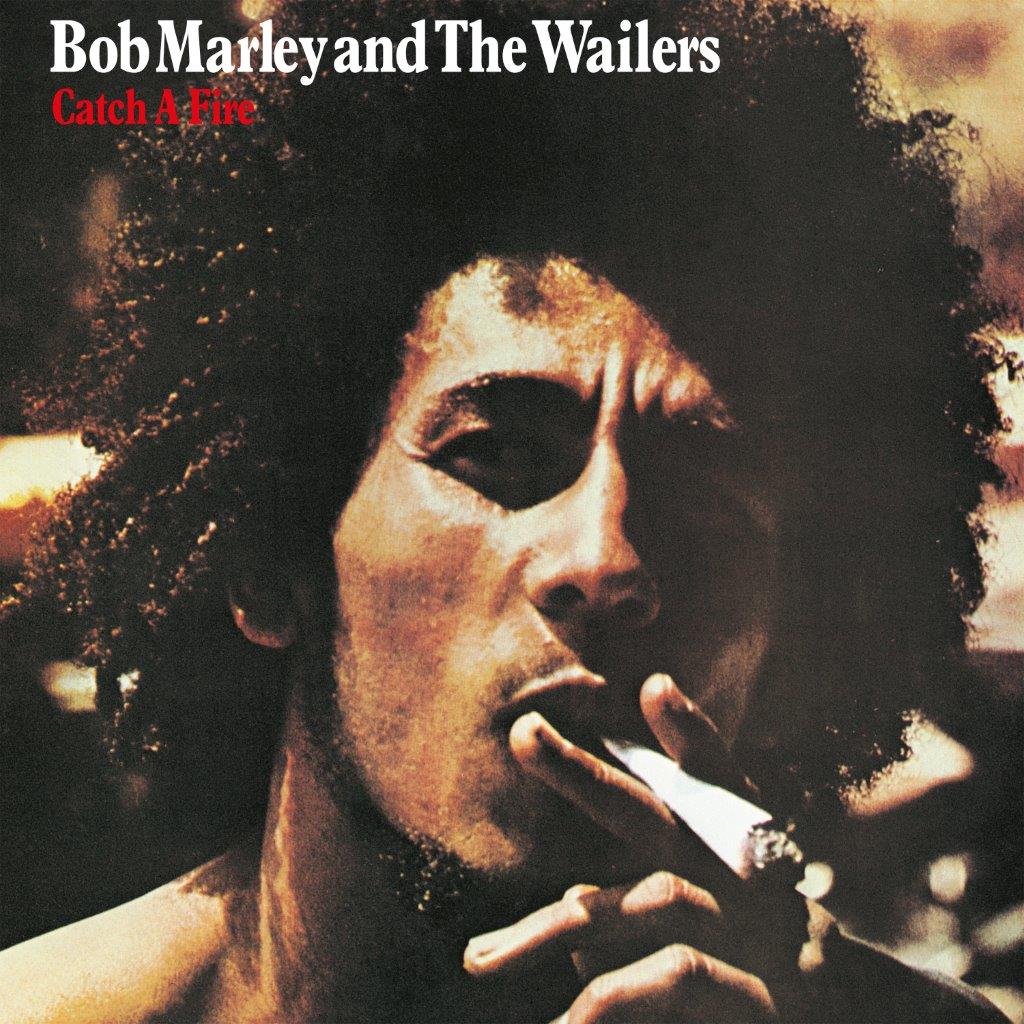 Bob Marley & The Wailers' 1973 album Catch A Fire is being reissued on vinyl and CD for its 50th anniversary.
The 3CD deluxe and 3LP vinyl + 12-inch packages contain the same audio which is the original studio album, a first official release for Live at The Paris Theatre, London and a Sessions disc which includes alternate/extended/instrumental versions of album tracks (including the two alternate versions of Stir It Up which were issued on a seven-inch single for this year's Record Store Day. Three tracks performed at the Sundown Theatre in Edmonton, North London are appended to CD 3 and make up the content of the 12-inch single which comes with the vinyl box set.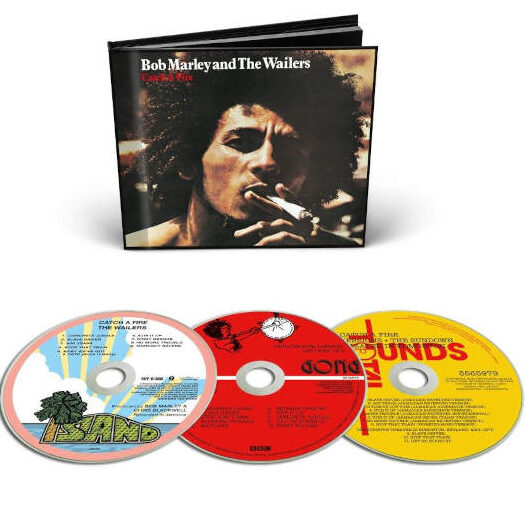 Both presentations feature booklets with new notes (by Chris Salewicz) and rare and unseen photos. They also feature both covers the original Zippo lighter on one side and Bob smoking his spliff on the other. A special D2C (Direct-to-Consumer) coloured vinyl edition is also available.
Catch A Fire 50th anniversary will be released on 3 November 2023 via UMR/Island.
Compare prices and pre-order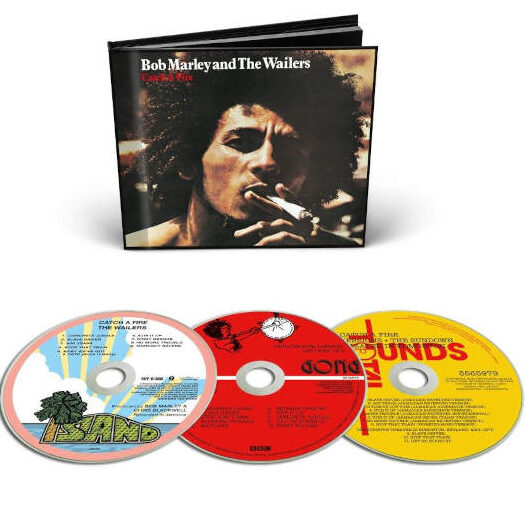 Bob Marley
Catch A Fire - 3CD deluxe
Compare prices and pre-order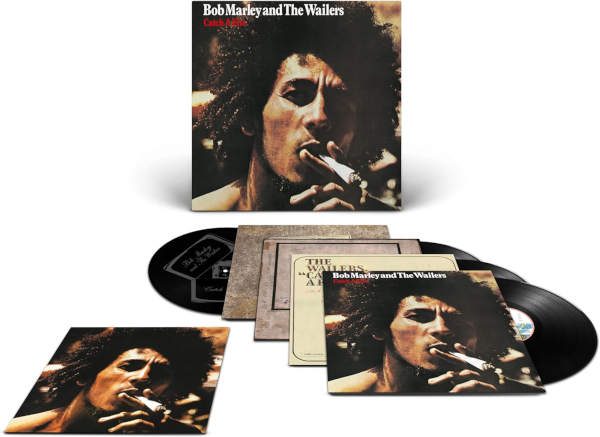 Bob Marley
Catch A Fire - 3LP + 12-inch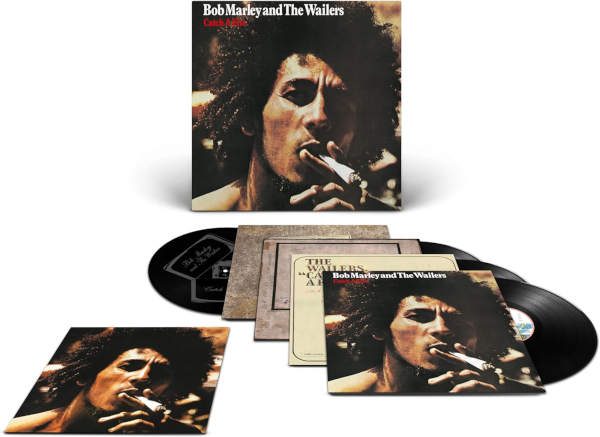 Tracklisting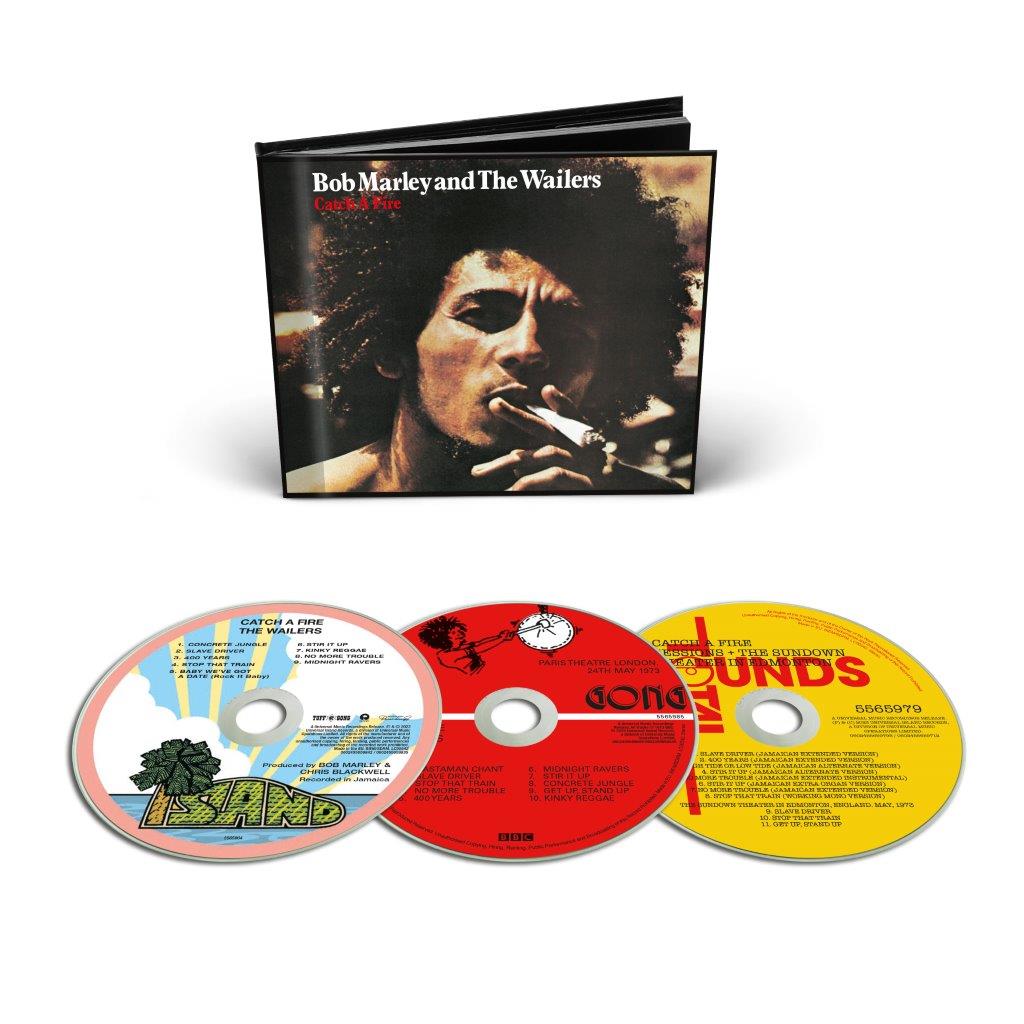 Catch A Fire Bob Marley & The Wailers
/
50th anniversary
CD 1: CD1 – Studio Album

Concrete Jungle
Slave Driver
400 Years
Stop That Train
Baby We've Got A Date (Rock It Baby)
Stir It Up
Kinky Reggae
No More Trouble
Midnight Ravers

CD 2: Paris Theatre London / 24th May 1973

Rastaman Chant
Slave Driver
Stop That Train
No More Trouble
400 Years
Midnight Ravers
Stir it Up
Concrete Jungle
Get Up, Stand Up
Kinky Reggae

CD 3: Sessions + Edmonton Sundown May 1973

Slave Driver (Jamaican Extended Version)
400 Years (Jamaican Extended Version)
High Tide Or Low Tide (Jamaican Alternate Version)
Stir It Up (Jamaican Alternate Version)
No More Trouble (Jamaican Extended Instrumental)
Stir It Up (Jamaican Extra Organ Version)
No More Trouble (Jamaican Extended Version)
Stop That Train (Working Mono Version)
Slave Driver (The Sundown Theater in Edmonton, England. May, 1973)
Get Up, Stand Up (The Sundown Theater in Edmonton, England. May, 1973)
Stop That Train (The Sundown Theater in Edmonton, England. May, 1973)
Tracklisting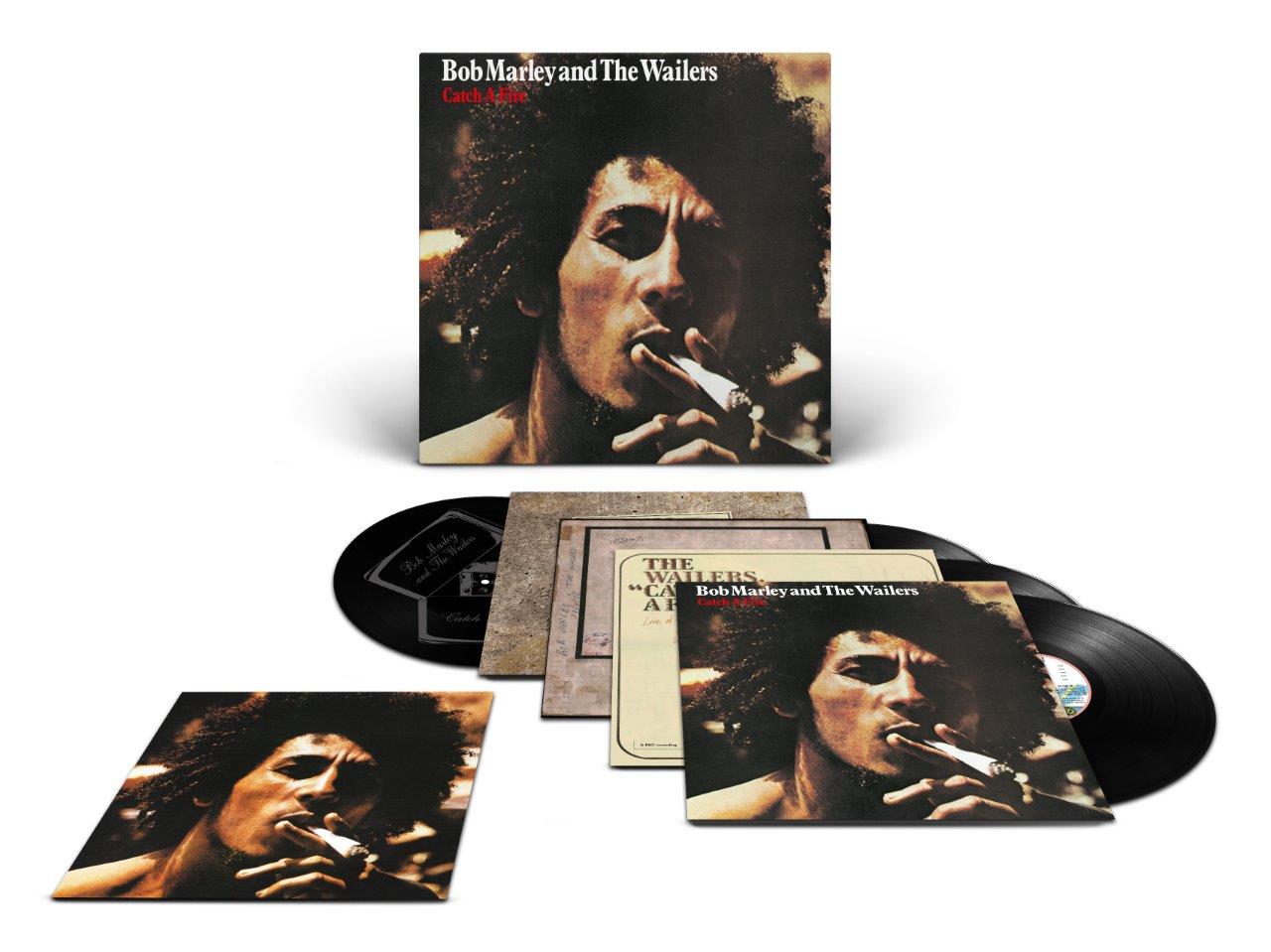 Catch A Fire Bob Marley & The Wailers
/
50th anniversary
LP 1: Studio Album

Concrete Jungle
Slave Driver
400 Years
Stop That Train
Baby We've Got A Date (Rock It Baby)
Stir It Up
Kinky Reggae
No More Trouble
Midnight Ravers

LP 2: Paris Theatre London / 24th May 1973

Rastaman Chant
Slave Driver
Stop That Train
No More Trouble
400 Years
Midnight Ravers
Stir it Up
Concrete Jungle
Get Up, Stand Up
Kinky Reggae

LP 3: Sessions

Slave Driver (Jamaican Extended Version)
400 Years (Jamaican Extended Version)
High Tide Or Low Tide (Jamaican Alternate Version)
Stir It Up (Jamaican Alternate Version)
No More Trouble (Jamaican Extended Instrumental)
Stir It Up (Jamaican Extra Organ Version)
No More Trouble (Jamaican Extended Version)
Stop That Train (Working Mono Version)

12-inch single: Edmonton Sundown May 1973

Slave Driver (The Sundown Theater in Edmonton, England. May, 1973)
Get Up, Stand Up (The Sundown Theater in Edmonton, England. May, 1973)
Stop That Train (The Sundown Theater in Edmonton, England. May, 1973)