 News
Brian May / Another World reissue
The logo from hell returns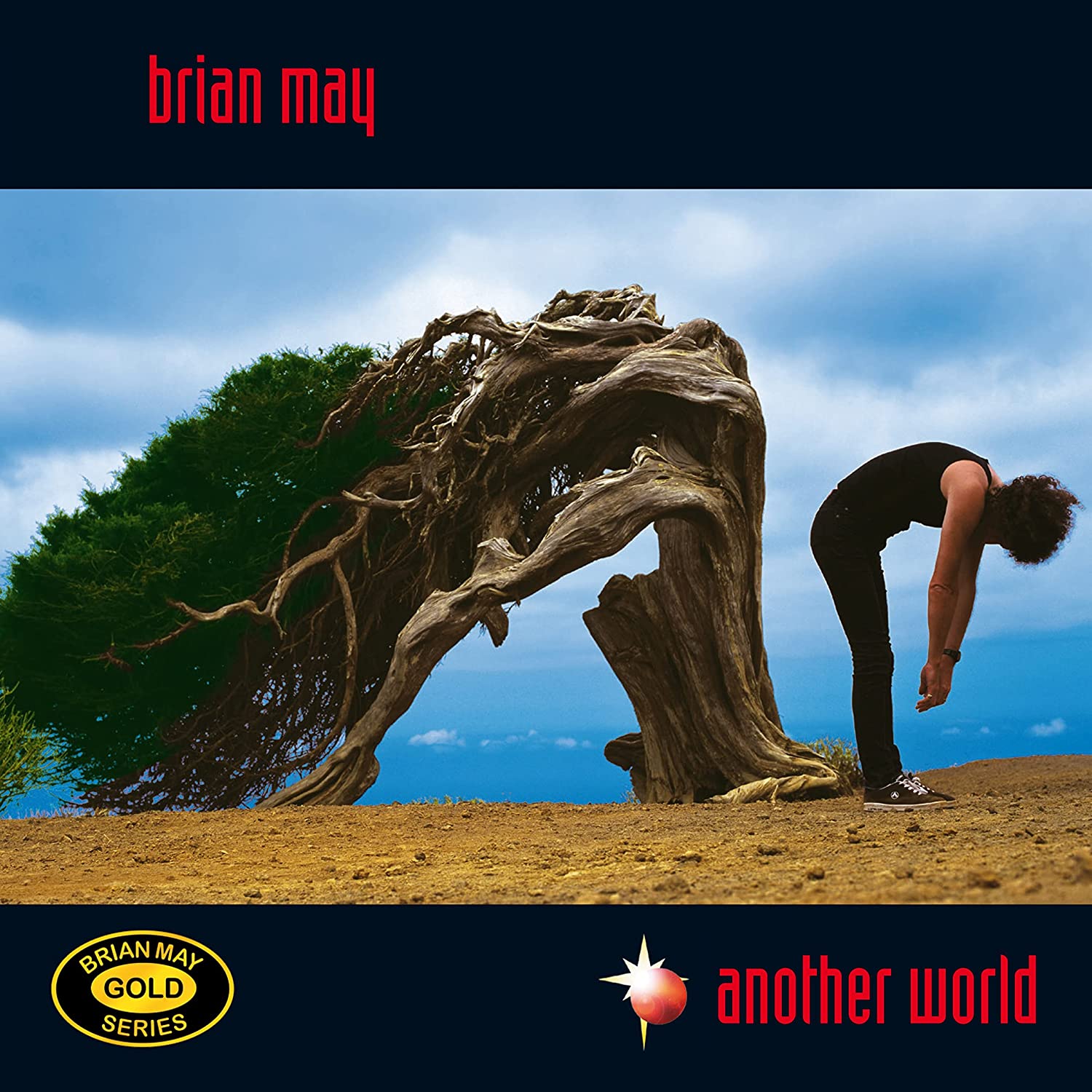 Brian May's second solo album, 1998's Another World, will get a 'Gold Series' reissue in April this year.
Six years on from Back to the Light, Another World failed to deliver any top 40 singles in the UK but was generally well-received at the time. The formats for the reissue echo what was delivered for Back to the Light last year, with 2CD, box set (2CD+coloured vinyl LP), and black vinyl LP available, in addition to the standard CD. Cassette and picture disc options are up for grabs via D2C channels.
This, dear Listener, is the second release in my "Brian May Gold Series" reissues.To this album, historically my second solo record,we've applied the same loving care that we lavished on'Back to the Light' – repolishing and remastering but using the exact original mixes.Originally delivered 24 years ago, 'Another World' is now reborn just as it was originally created."

Brian May. 2022.
The 15-track bonus disc (dubbed 'Another Disc' and available only on the 2CD and in the box set) offers various remixes, rarities, live tracks and actually opens with Brian speaking a tribute to drummer Cozy Powell (recorded in '98) who features on this album, but sadly died in a car crash before it was released.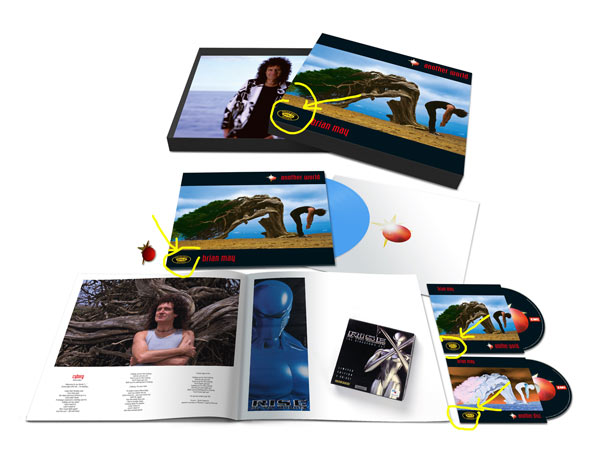 The remastering is by Bob Ludwig, and the 'Collector's Edition' box includes both CDs and a coloured, sky-blue vinyl LP in a 12-inch lift lid box, complete with 32-page booklet and enamel badge.
Sadly, despite wide derision at the awful 'Gold Series' logo – with manages to make the product seem tacky, rather than premium (watch this unboxing video of the previous box) – this risible design element endures and is plastered over everything!
Another World will be reissued on 22 April 2022.
Compare prices and pre-order
Brian May
Another World - 2CD+coloured vinyl box set
Compare prices and pre-order
Brian May
Another World - 2CD edition
Compare prices and pre-order
Brian May
Another World vinyl LP
Compare prices and pre-order
Brian May
Another World single CD edition
Tracklisting
Another World Brian May
/
2CD+LP box set
CD 1: Another World

Space
Business
China Belle
Why Don't We Try Again
On My Way Up
Cyborg
The Guv'nor
Wilderness
Slow Down
One Rainy Wish
All The Way From Memphis
Another World
Being On My Own

CD 2: Another Disc

Brian Talks
"The Business" (Rock On Cozy Mix)
Hot Patootie
F.B.I. (Original Ruff Mix With Real Bass And Drums)
Maybe Baby
Only Make Believe
Otro Lugar
Cyborg (Solo Instrumental Version)
Business Stings
I'll Be Prayin'
On My Way Up (Guitar Version)
The Last Great Optimist
On My Way Up (Live in Paris, June '98)
Hammer To Fall (Live in Paris, June '98)
My Boy

Vinyl LP

Side 1

Space
Business
China Belle
Why Don't We Try Again
On My Way Up
Cyborg

Side 2

The Guv'nor
Wilderness
Slow Down
One Rainy Wish
All The Way From Memphis
Another World