 News
Bryan Ferry / Mamouna deluxe reissue
1994 album reissued with unreleased material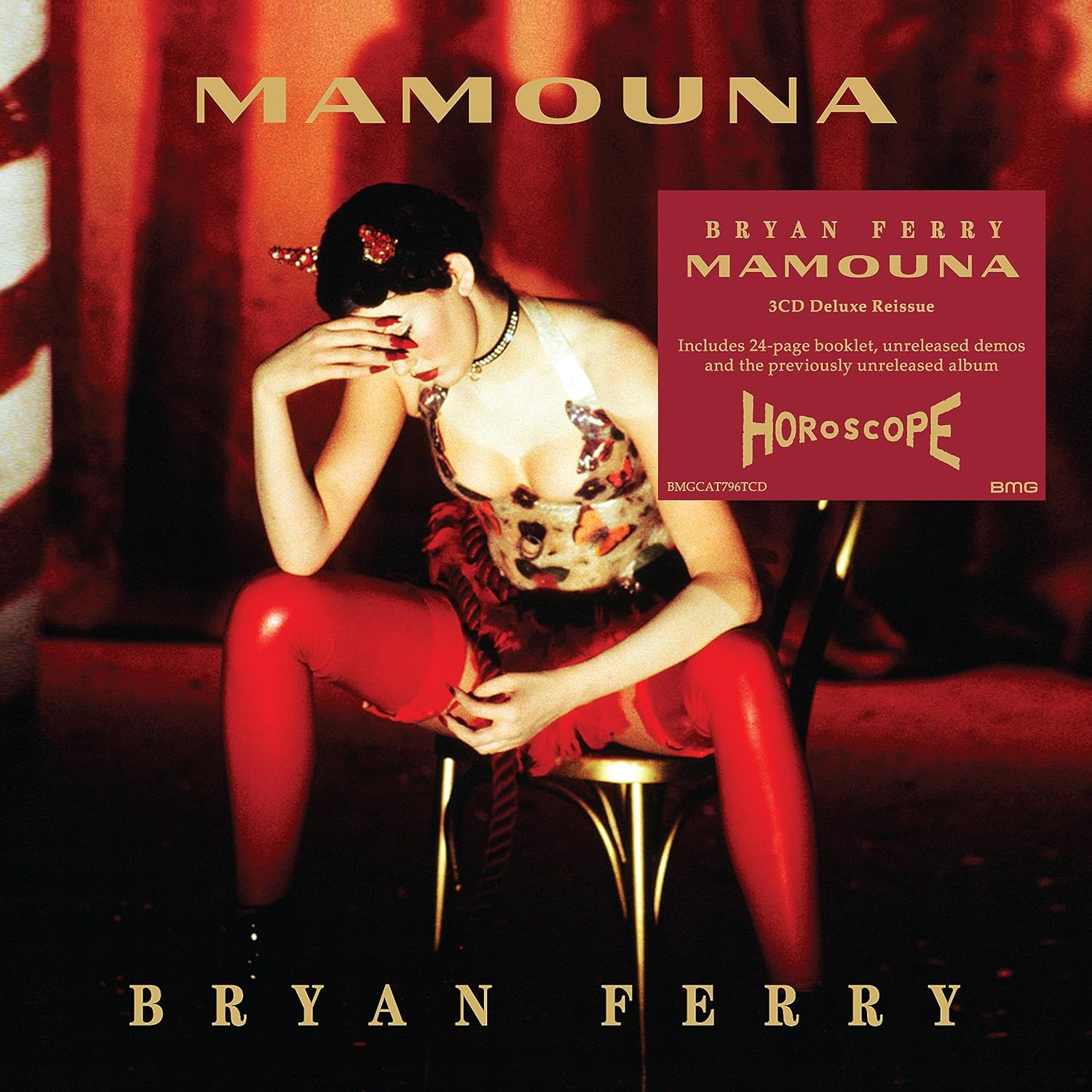 Bryan Ferry's ninth solo studio album Mamouna is being reissued as CD and vinyl deluxe sets in November.
The 1994 album was Ferry's first studio album of original material for seven years and for a time it had the working title 'Horoscope'. Eventually the recordings developed into the finished Mamouna album, but for the first time, these previously unreleased alternate recordings are released as Horoscope on both 3CD deluxe and 2LP vinyl editions of the Mamouna reissue.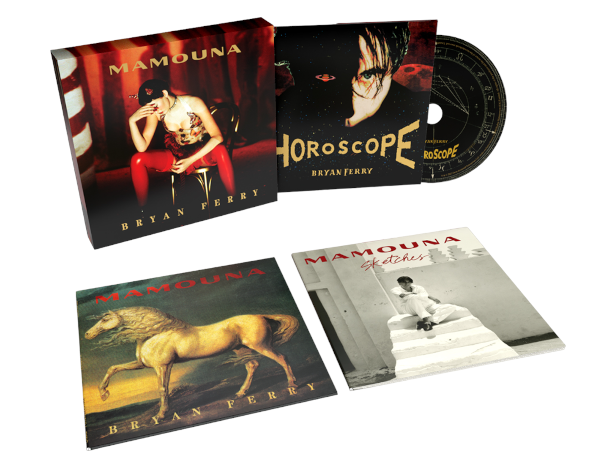 Additionally, the 3CD set offers a disc of 'Sketches': alternate, early versions and instrumentals from the album. The triple CD box is packaged similarly to the Tina Turner deluxe sets (Foreign Affair, Break Every Rule) and all three discs come with outer and inner sleeves. The 2LP offering is gatefold with printed inners offering the covers to both albums (Mamouna and Horoscope).
Mamouna is reissued on 17 November 2023 via BMG.
Compare prices and pre-order
Ferry,Bryan
Mamouna - 3CD deluxe
Compare prices and pre-order
Ferry,Bryan
Mamouna - 2LP set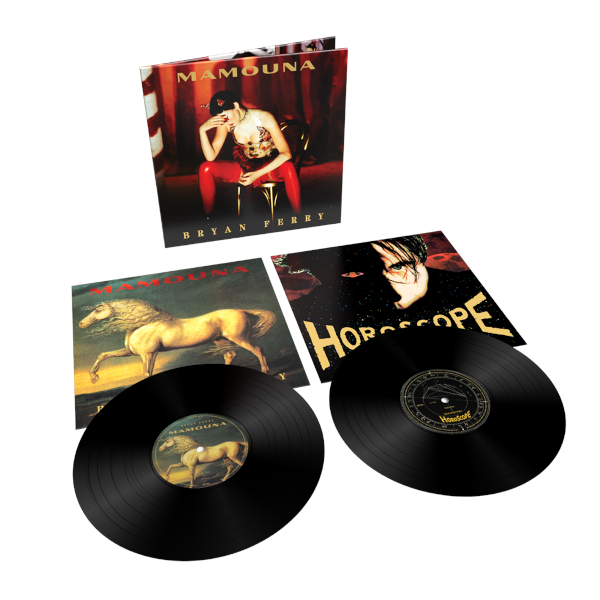 Tracklisting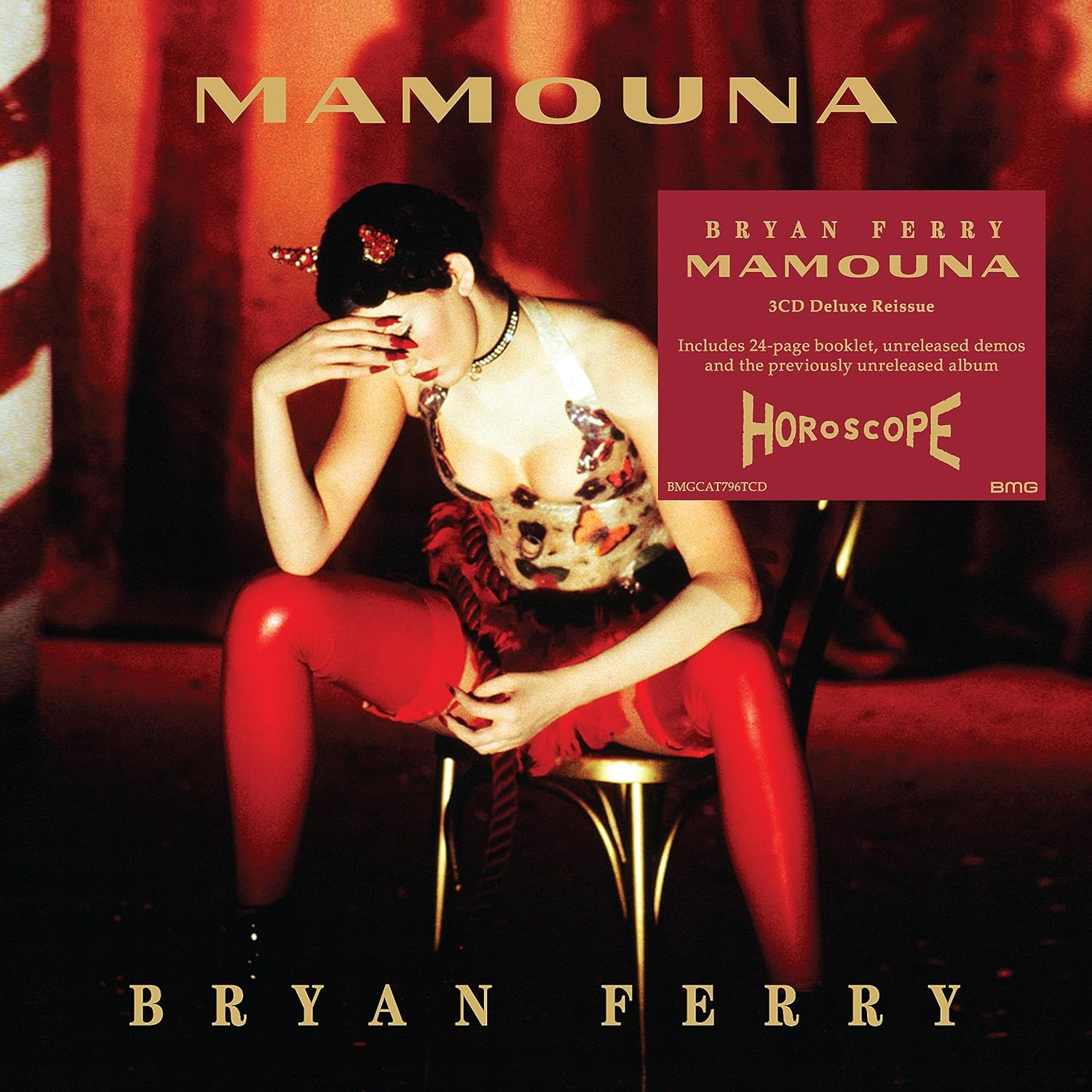 Mamouna Bryan Ferry
/
CD 1: Mamouna

DON'T WANT TO KNOW
N.Y.C.
YOUR PAINTED SMILE
MAMOUNA
THE ONLY FACE
THE 39 STEPS
WHICH WAY TO TURN
WILDCAT DAYS
GEMINI MOON
CHAIN REACTION

CD 2: Horoscope (previously unreleased)

WHERE DO WE GO FROM HERE
THE ONLY FACE
DESDEMONA
S&M
LOOP DE LI
GEMINI MOON
RAGA
MOTHER OF PEARL

CD 3: Sketches (previously unreleased)

MAMOUNA (INSTRUMENTAL EDIT '89 / '94)
YOUR PAINTED SMILE (INSTRUMENTAL) (FIRST DRAFT '89)
YOUR PAINTED SMILE (WITH GUIDE VOCALS) (LATER VERSION '89)
YOUR PAINTED SMILE (PIANO AND VOCAL '93)
NYC / DESDEMONA (INSTRUMENTAL '91)
ROBOT (INSTRUMENTAL) (FIRST DRAFT '89)
THE ONLY FACE (INSTRUMENTAL) (FIRST DRAFT '89)
THE ONLY FACE (PIANO AND VOCAL '93)
LOOP DE LI (INSTRUMENTAL) (FIRST DRAFT '89)
HOROSCOPE STRINGS (INSTRUMENTAL '90)
Tracklisting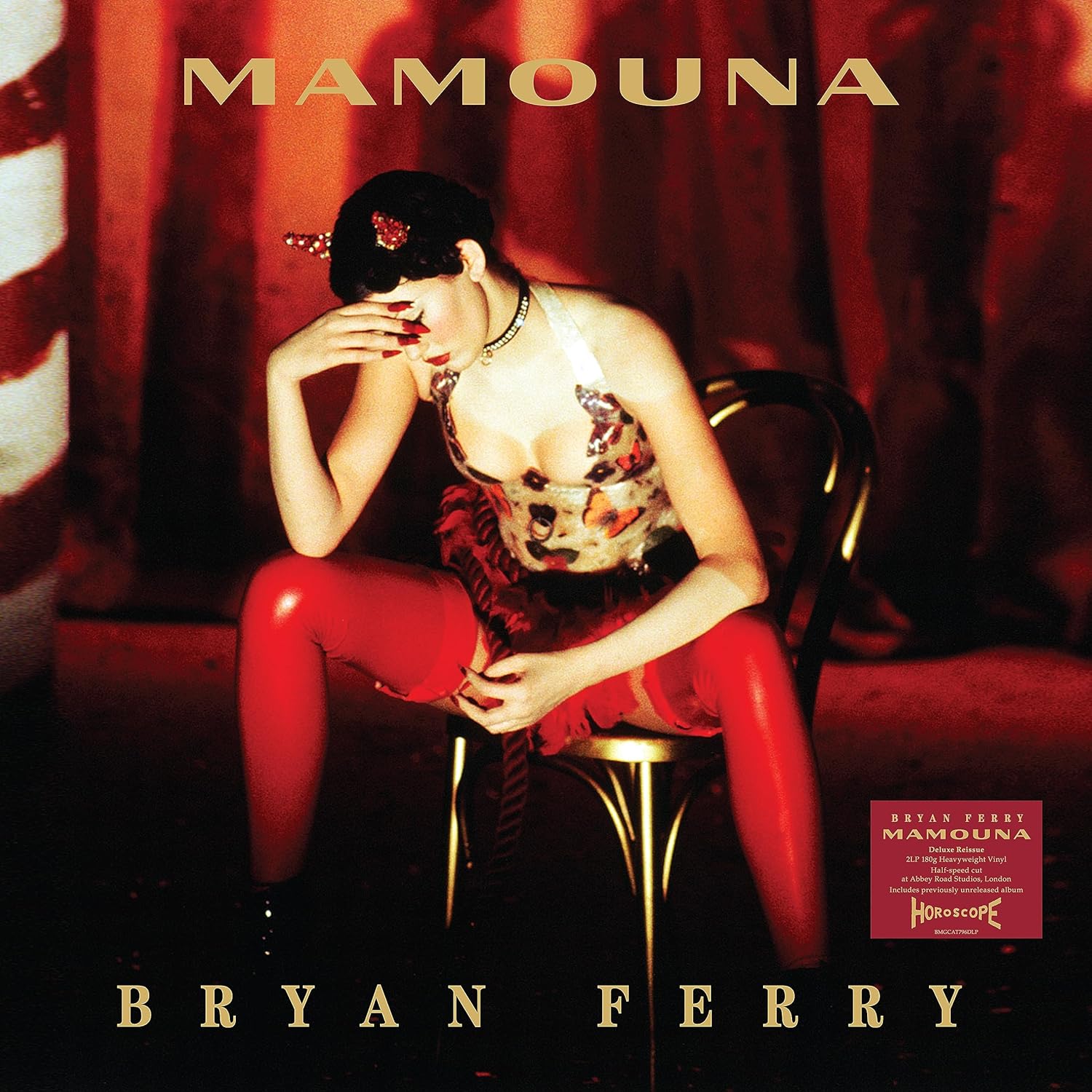 Mamouna Bryan Ferry
/
LP 1: Mamouna

DON'T WANT TO KNOW
N.Y.C.
YOUR PAINTED SMILE
MAMOUNA
THE ONLY FACE
THE 39 STEPS
WHICH WAY TO TURN
WILDCAT DAYS
GEMINI MOON
CHAIN REACTION

LP 2: Horoscope (previously unreleased)

WHERE DO WE GO FROM HERE
THE ONLY FACE
DESDEMONA
S&M
LOOP DE LI
GEMINI MOON
RAGA
MOTHER OF PEARL