 News
Classic Rock & Pop acts feature in 'white label' vinyl charity auction
Grab a vinyl rarity for a good cause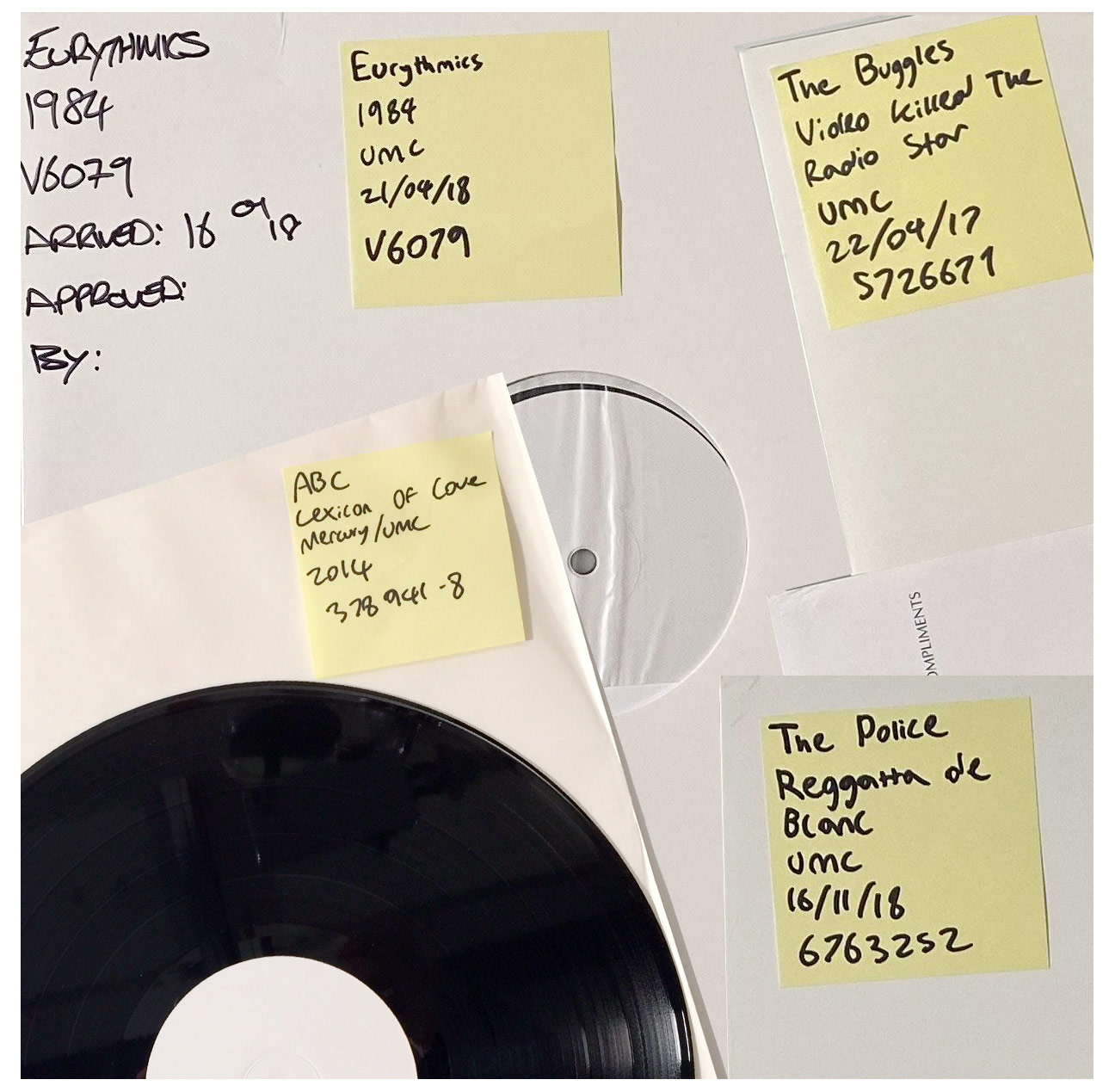 Next month, The White Label Auction will see rare vinyl test pressings sold off to the highest bidder in aid of recorded music charity The BRIT Trust.
'White labels' are so-called because they are vinyl test pressings of an album with no sleeve/label artwork; they literally have a white/blank label. Normally only a small number (perhaps 5 to 10 units) are produced for artists/management to listen to and approve for large scale vinyl pressing.
A number of the UK's major and independent record labels led by Universal Music UK/UMC (including A&M, Chess, Island Records, Motown, Polydor and Virgin), Sony Music Entertainment UK (Columbia), Warner Records (Atlantic), BMG, Cherry Red, Cooking Vinyl, Domino Records and others, have joined forces to pull together an extensive selection of white-label items for auction.
Among the discs that fans will be able to bid for are various recordings released/reissued in recent years, including some that are artist-signed and annotated by Robert Smith (The Cure – Acoustic Hits, Disintegration, Pornography, Seventeen Seconds, and Head On The Door), Dio (Holy Diver), Howard Devoto (Magazine – Correct Use of Soap), and Andy McCluskey and Paul Humphreys (OMD – Souvenir and OMD).
Other featured lots include catalogue repertoire from artists including ABC, The Buggles, Eurythmics, The Cranberries, Genesis, Mike Oldfield, The Moody Blues, The Police, Rory Gallagher, Roxy Music, Simple Minds, Sparks, The Who, T-Rex and Paul Weller.
The auction is hosted live onside and online by Omega Auctions, the music memorabilia and vinyl records specialists, and funds raised go to music industry charity The BRIT Trust, which since 1989 has donated around £28 million to charities and causes that promote education and wellbeing through the power of music and the creative arts, such as the BRIT School and Nordoff-Robbins music therapy.
The White Label Auction takes place on 7 June 2022. Head over to Omega Auctions and peruse all the lots.