 News
Dance Craze: The Best of British Ska… Live!
1981 film restored for blu-ray • CD & vinyl box sets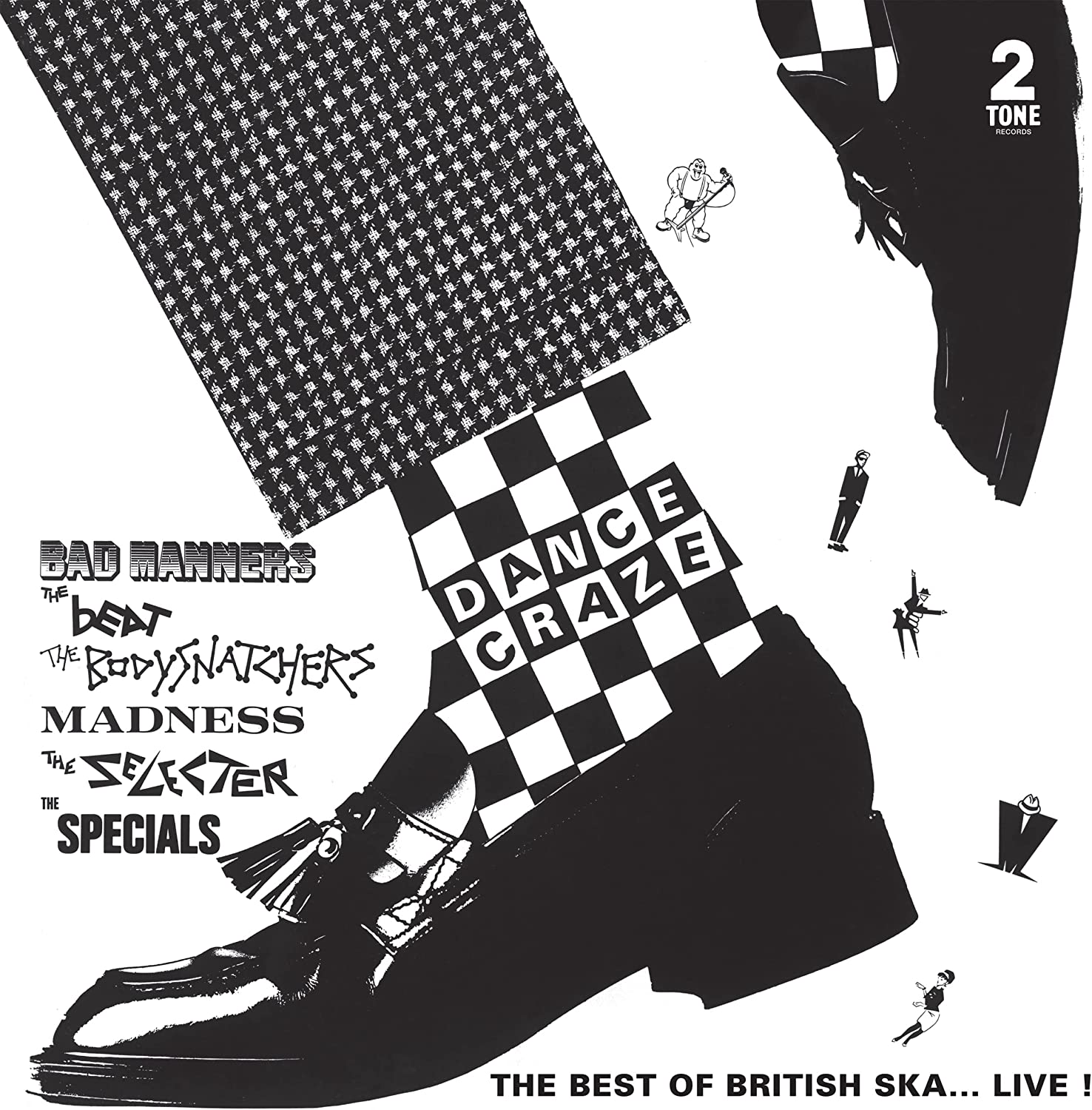 Dance Craze is a 1981 concert film recorded at various venues throughout 1980 at the height of the 2Tone movement. It features exclusive live recordings by The Specials, Madness, The Selecter, The Beat, Bad Manners and The Bodysnatchers.
Directed by Joe Massot (responsible for the Led Zeppelin concert film The Song Remains The Same) Dance Craze was originally released at a selection of cinemas across the UK, US and Australia and there was an album release at the same time (on cassette and vinyl). A comprehensive reissue programme restores the film and presents expanded deluxe editions of the audio on both vinyl and CD.
Dance Craze only ever made it to VHS, so a new 4K restoration by the BFI (from original film materials) sees it newly available as a Blu-ray+DVD package. The film now features remastered original stereo and surround mixes by Clive Langer and Alan Winstanley, as well as a new Dolby Atmos Mix.
3CD and 3LP deluxe editions feature a previously unreleased 27-track film soundtrack which offers different mixes of many of the songs (and in the cases of The Selecter and Bad Manners, recordings from different concerts). The film disc of these sets is the original album, remastered. Both packages come with a copy of the original poster.
The audio packages are released on 24 March via Chrysalis and the Blu-ray/DVD edition is released by the BFI on 27 March. There's a special launch screening at the BFI IMAX cinema in London on 22 March, although it has already sold out.
Compare prices and pre-order
The Specials
Dance Craze (DVD + Blu-ray)
Compare prices and pre-order
Various Artists
Dance Craze - 3CD box set
Compare prices and pre-order
Various Artists
Dance Craze - 3LP vinyl
Tracklisting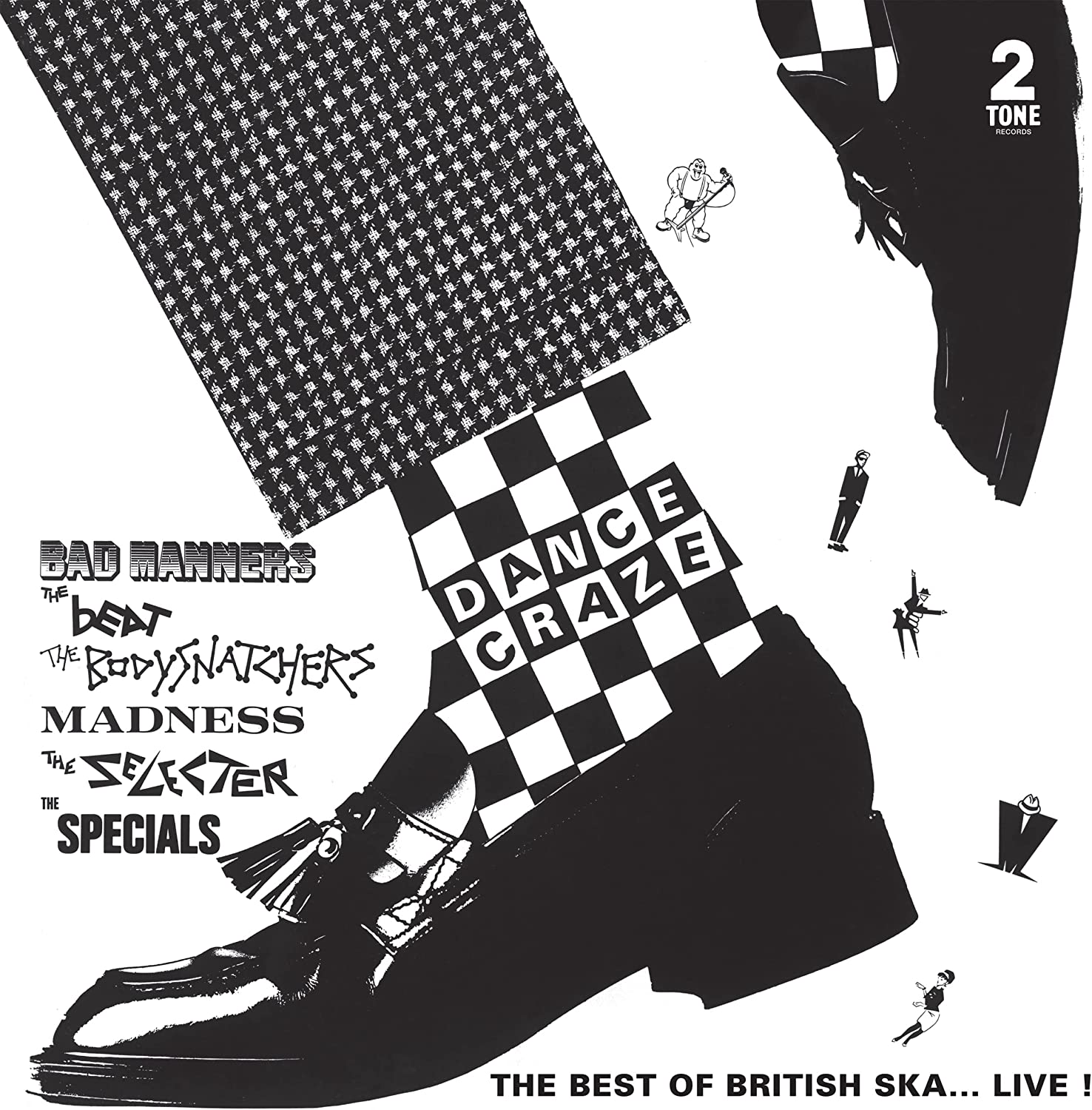 Dance Craze: The Best of British Ska… Live! Various Artists
/
CD 1 / LP 1

Nite Klub / THE SPECIALS Recorded at the Rotter's Club, Liverpool 14th October 1980
The Prince / MADNESS Recorded at St George's Hall, Bradford 27th April 1980
Ne-Ne-Na-Na-Na-Na-Nu-Nu / BAD MANNERS Recorded at the Electric Ballroom, London 27th March 1980
007 (Shanty Town) / THE BODYSNATCHERS Recorded at the Electric Ballroom, London 27th March 1980
Three Minute Hero / THE SELECTER Recorded at the Pavilion, Hemel Hempstead, 22nd March 1980
Ranking Full Stop / THE BEAT Recorded at Emerald City, New Jersey 8th October 1980
Big Shot / THE BEAT Recorded at Emerald City, New Jersey 8th October 1980
Concrete Jungle / THE SPECIALS Recorded at the Rotter's Club, Liverpool 14th October 1980
Swan Lake / MADNESS Recorded at The Mayfair, Sunderland 30th April 1980
Razor Blade Alley / MADNESS Recorded at St George's Hall, Bradford 27th April 1980
Missing Words / THE SELECTER Recorded at the Pavilion, Hemel Hempstead, 22nd March 1980
Let's Do Rock Steady / THE BODYSNATCHERS Recorded at The Pavilion, Hemel Hempstead 22nd March 1980
Lip Up Fatty / BAD MANNERS Recorded at The Friars, Aylesbury 3rd May 1980

CD 2 / LP 2

01/ Madness / MADNESS Recorded at St George's Hall, Bradford 27th April 1980
02/ Too Much Too Young / THE SPECIALS Recorded at the Rotter's Club, Liverpool 14th October 1980
03/ On My Radio / THE SELECTER Recorded at the Guildhall, Portsmouth 28th February 1980
04/ Easy Life / THE BODYSNATCHERS Recorded at the Electric Ballroom, London 27th March 1980
05/ Rough Rider / THE BEAT Recorded at Emerald City, New Jersey 8th October 1980
06/ Man At C&A / THE SPECIALS Recorded at the Rotter's Club, Liverpool 14th October 1980
07/ Inner London Violence / BAD MANNERS Recorded at The Friars, Aylesbury 3rd May 1980
08/ Night Boat To Cairo / MADNESS Recorded at St George's Hall, Bradford 27th April 1980
09/ Twist And Crawl / THE BEAT Recorded at Emerald City, New Jersey 8th October 1980
10/ Wooly Bully / BAD MANNERS Recorded at the Electric Ballroom, London 27th May 1980
11/ Too Much Pressure / THE SELECTER Recorded at the Pavilion, Hemel Hempstead 22nd March 1980
12/ Mirror In The Bathroom / THE BEAT Recorded at Emerald City, New Jersey 8th October 1980
13/ One Step Beyond / MADNESS Recorded at the Mayfair, Sunderland 30th April 1980
14/ Nite Klub [Reprise] / THE SPECIALS Recorded at De Montford Hall, Leicester 23rd September 1980

CD 3 / LP 3 The Original 1981 Album

These recordings were mixed for the original audio release of the soundtrack. There are differences to the 'film' mixes and in the cases of The Selecter and Bad Manners, the recordings are from different concerts.  

Concrete Jungle/ THE SPECIALS Recorded at the Rotter's Club, Liverpool 14th October 1980
Mirror In The Bathroom / THE BEAT Recorded at Emerald City, New Jersey 8th October 1980
Lip Up Fatty / BAD MANNERS Recorded at the Hope & Anchor, London 8th November 1980
Razor Blade Alley / MADNESS Recorded at St George's Hall, Bradford 27th April 1980
Three Minute Hero / THE SELECTER Recorded at the Hope & Anchor, London 13th November 1980
Easy Life / THE BODYSNATCHERS Recorded at the Electric Ballroom, London 27th May 1980
Big Shot / THE BEAT Recorded at Emerald City, New Jersey 8th October 1980
One Step Beyond / MADNESS Recorded at the Mayfair, Sunderland 27th April 1980
Ranking Full Stop / THE BEAT Recorded at Emerald City, New Jersey 8th October 1980
Man At C&A / THE SPECIALS Recorded at the Rotter's Club, Liverpool 14th October 1980
Missing Words / THE SELECTER Recorded at the Hope & Anchor, London 13th November 1980
Inner London Violence / BAD MANNERS Recorded at the Hope & Anchor, London 8th November 1980
Night Boat To Cairo / MADNESS Recorded at St George's Hall, Bradford 27th April 1980
Too Much Pressure / THE SELECTER Recorded at the Hope & Anchor, London 13th November 1980
Nite Klub / THE SPECIALS Recorded at the Rotter's Club, Liverpool 14th October 1980