 News
David Bowie / Ziggy Stardust half-speed and picture disc
Two vinyl editions for the album's 50th anniversary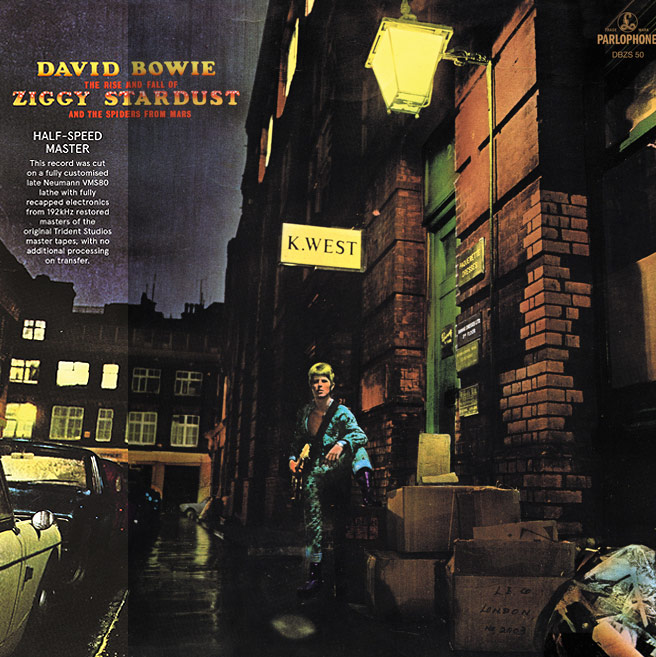 David Bowie's 1972 album The Rise and Fall of Ziggy Stardust and the Spiders From Mars will be reissued as a half-speed mastered vinyl pressing and a vinyl picture disc in June.
The album was issued on gold-coloured vinyl in 2017 for its 45 anniversary, was issued as a standalone black vinyl reissue in 2016, appeared twice as part of the Five Years box sets in 2015 and then back in 2012 was released as a special vinyl LP + DVD combo set (for the 40th anniversary) which included Ken Scott 2003 5.1 mix and a few bonus tracks (that was the last time any David Bowie album was issued physically in surround sound).
As far as SDE can recall, there have been no previous half-speed mastered pressings of any of David's classic albums so brace yourself for what could be a new wave of releases (à la McCartney). If you are interested in the technical details, this new pressing was cut on a customised late Neumann VMS80 lathe with fully recapped electronics from 192kHz restored masters of the original Trident Studios master tapes, with no additional processing on transfer. The half speed was cut by John Webber at AIR Studios.
The picture disc follows vinyl picture discs of Space Oddity, The Man Who Sold The World and Hunky Dory (currently discounted on Amazon in the UK) so NO PRESSURE to carry on the collection! Let's hope the albums don't come to a grinding halt like the picture disc singles did.
These two vinyl reissues of The Rise and Fall of Ziggy Stardust and the Spiders From Mars will be released on 17 June 2022.
Compare prices and pre-order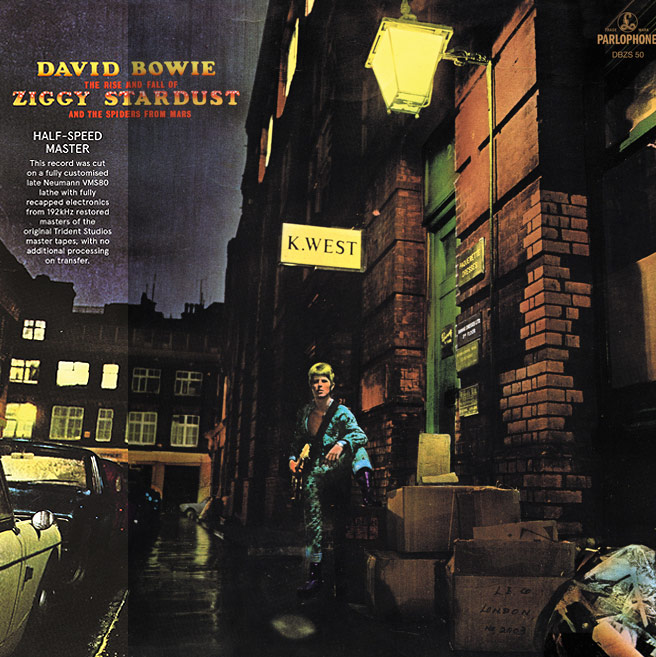 David Bowie
Ziggy Stardust half-speed mastered vinyl LP
Compare prices and pre-order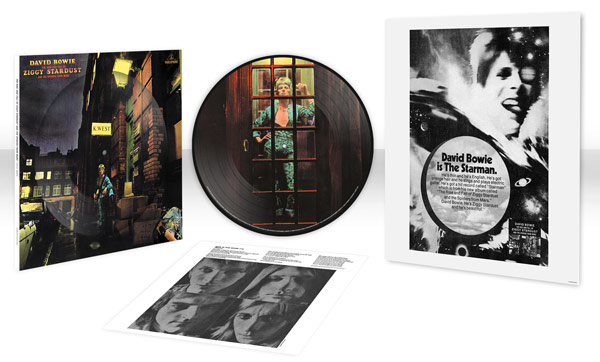 David Bowie
Ziggy Stardust - vinyl picture disc
Tracklisting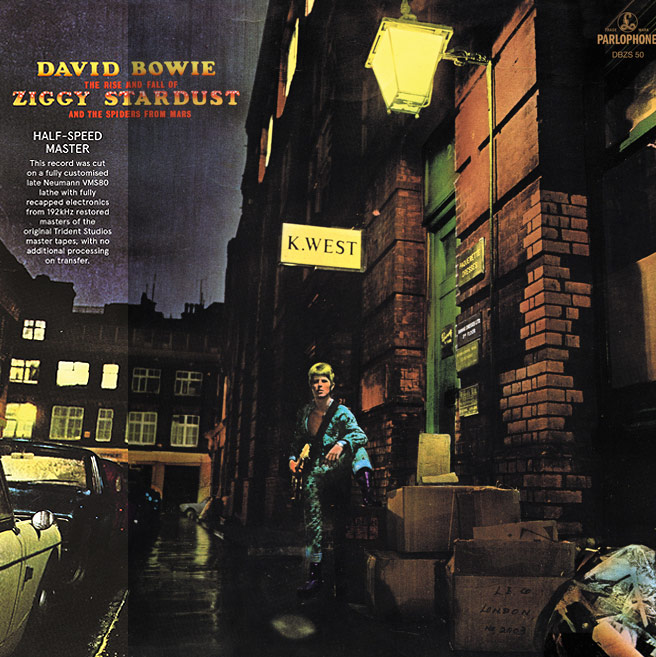 Ziggy Stardust David Bowie
/
50th anniversary half-speed & pic disc
Side One

Five Years
Soul Love
Moonage Daydream
Starman
It Ain't Easy

Side Two

Lady Stardust
Star
Hang On To Yourself
Ziggy Stardust
Suffragette City
Rock 'n' Roll Suicide