 News
Debbie Gibson / Out of the Blue deluxe reissue
A remix-tastic 3CD+DVD set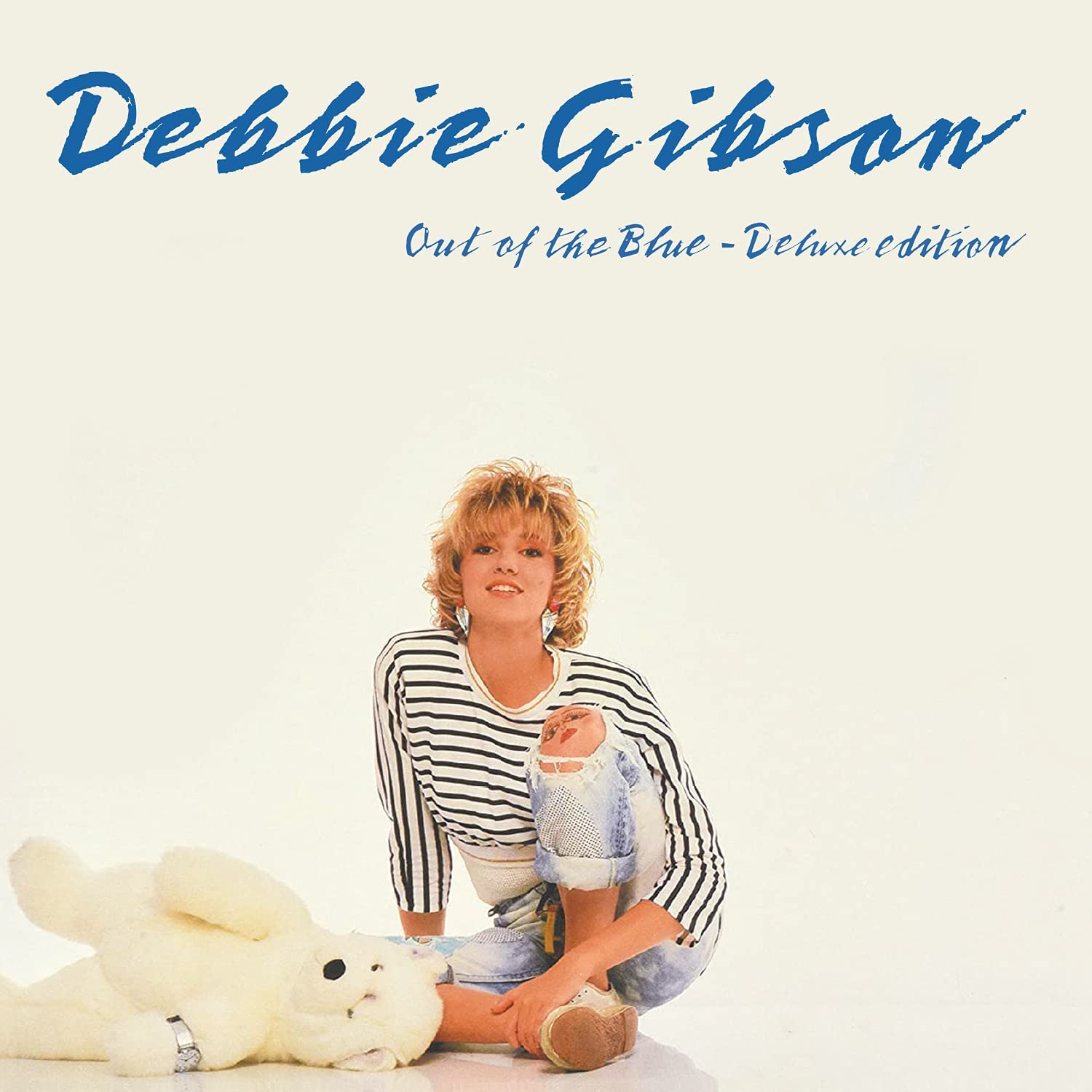 Cherry Red are to reissue American singer-songwriter Debbie Gibson's first album, Out of the Blue, as a 3CD+DVD deluxe edition.
The 1987 long-player was an enormous success, especially in America, where it peaked at number seven and spawned four top five singles, including the chart-topping 'Foolish Beat'. The singles did well in the UK as well, with two top ten hits 'Shake Your Love' and 'Foolish Beat' and the almost top ten single 'Only In My Dreams' (#11 in the UK, #4 in the US).
An expanded Out of the Blue was part of Demon Music's massive 13-disc We Could Be Together deluxe set from 2017 but this is the first opportunity to get it as a standalone product, and it looks fairly extensive. Everything Out of the Blue-related from that previous package is included on this new expanded set, except for 'Shake Your Love [Luke Mornay Remix]' and 'Only In My Dreams '98 [Club Mix]' – but since neither of those were remixes from the original era, this is unlikely to be a problem for most.
The good news is this new 3CD+DVD package offers a lot more. There's an enormous amount of original remixes, including dubs, bonus beats, 'percapella' etc. It looks pretty comprehensive, but will wait for SDE Debbie Gibson aficionados to either confirm or deny!
The DVD (NTSC, region-free) offers all five promo videos, Out Of The Blue: Live In Concert (the 1989 video release which looks like a repeat of what was on the second DVD in the Demon set) and Up Close And Personal an 'interview special'.
More good news in that this is packaged as a digi-pak (like the Howard Jones sets) and not one of those insubstantial 'capacity wallets'. The booklet includes a 2021 introduction written by Debbie. The label say that this is "the first in a series of Debbie Gibson reissues" so it's looking like we can expect more like this, especially for Out of the Blue follow-up Electric Youth which was actually a bigger hit on both sides of the Atlantic.
The Out of the Blue 3CD+DVD deluxe edition will be released on 15 October 2021. Please rate this release at the top of the page!
Compare prices and pre-order
Debbie Gibson
Out Of The Blue (Deluxe Edition) (3CD+DVD)
Tracklisting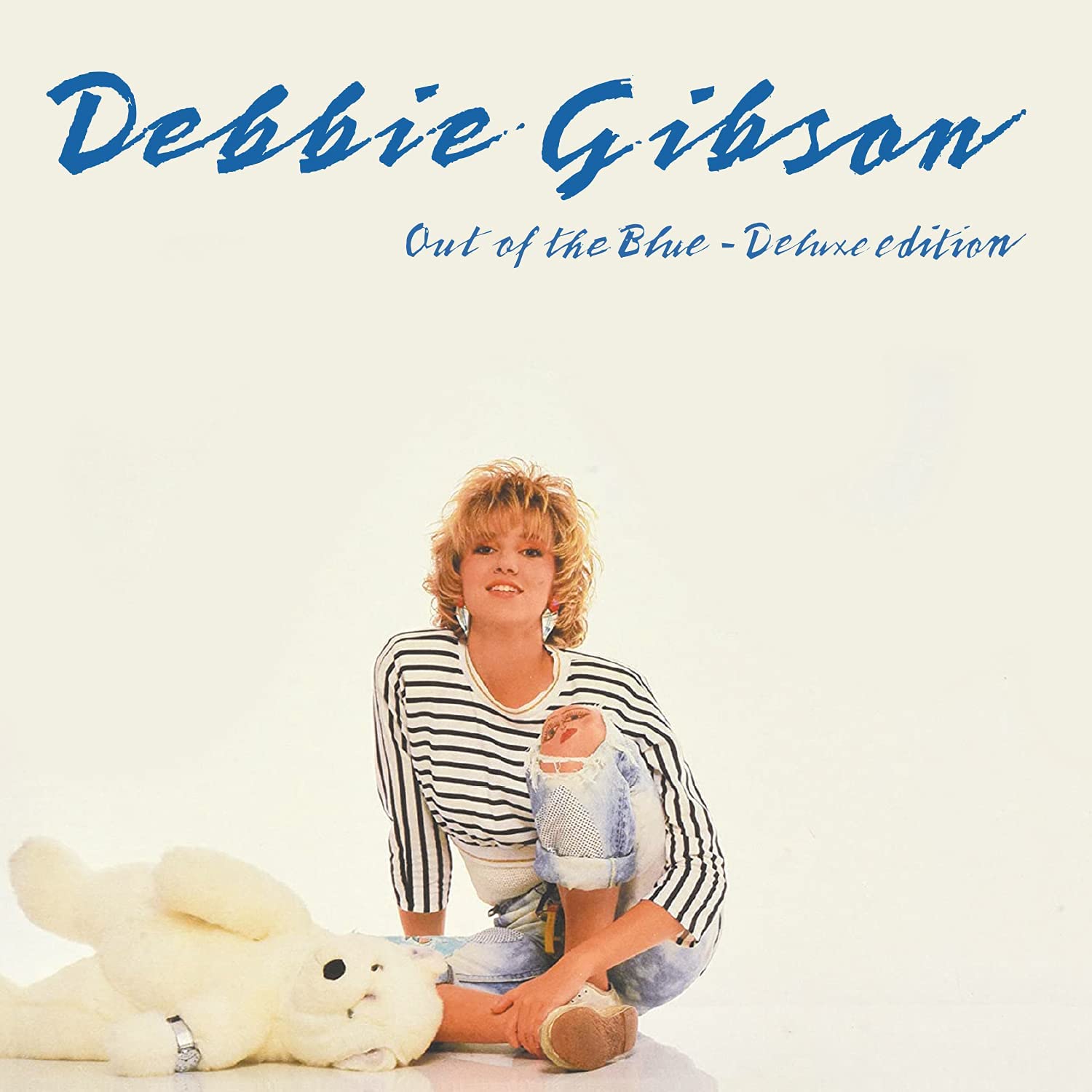 Out of the Blue Debbie Gibson
/
3CD+DVD deluxe edition
CD 1: Out of the Blue

OUT OF THE BLUE
STAYING TOGETHER
ONLY IN MY DREAMS
FOOLISH BEAT
RED HOT
WAKE UP TO LOVE
SHAKE YOUR LOVE
FALLEN ANGEL
PLAY THE FIELD
BETWEEN THE LINES
ONLY IN MY DREAMS (Vocal)
ONLY IN MY DREAMS (Dreamix)
SHAKE YOUR LOVE (Bad Dubb Version)
FOOLISH BEAT (Extended Mix)
STAYING TOGETHER (Dub Edit)

CD 2: The Remixes Part 1

ONLY IN MY DREAMS (Extended Club Mix)
ONLY IN MY DREAMS (Dub)
ONLY IN MY DREAMS (Percapella/Vocal)
ONLY IN MY DREAMS (Heartthrob Beats)
SHAKE YOUR LOVE (Vocal/Club Mix)
SHAKE YOUR LOVE (Bonus Beats)
SHAKE YOUR LOVE (Vocal/Bassapella)
SHAKE YOUR LOVE (Shake The House Version)
OUT OF THE BLUE (Vocal/Club Mix)
OUT OF THE BLUE (Bonus Beats)

CD 3: The Remixes Part 2

OUT OF THE BLUE (Drumapella)
OUT OF THE BLUE (Dub Version)
SHAKE YOUR LOVE (Live)
FOOLISH BEAT (Instrumental)
ONLY IN MY DREAMS (Dream House Mix)
MEDLEY (Debbie Gibson Megamix)
STAYING TOGETHER (Remix)
STAYING TOGETHER (Dub Version)
STAYING TOGETHER (Bonus Beats)
STAYING TOGETHER (LP Version w/ Vocal Re-cut)

DVD – NTSC, region-free

ONLY IN MY DREAMS (Video)
SHAKE YOUR LOVE (Video)
OUT OF THE BLUE (Video)
FOOLISH BEAT (Video)
STAYING TOGETHER (Video)
STAYING TOGETHER (Live)
FOOLISH BEAT (Live)
SHAKE YOUR LOVE (Live)
IN THE STILL OF THE NIGHT (Live)
LOST IN YOUR EYES (Live)
SHOULD'VE BEEN THE ONE (Live)
OUT OF THE BLUE (Live)
ONLY IN MY DREAMS (Live)
WE COULD BE TOGETHER (Live)
CROCODILE ROCK (Live)
UP CLOSE AND PERSONAL (Bonus Interview Featurette)