 News
Def Leppard / Drastic Symphonies
Orchestral reworkings • Physical Atmos Mix!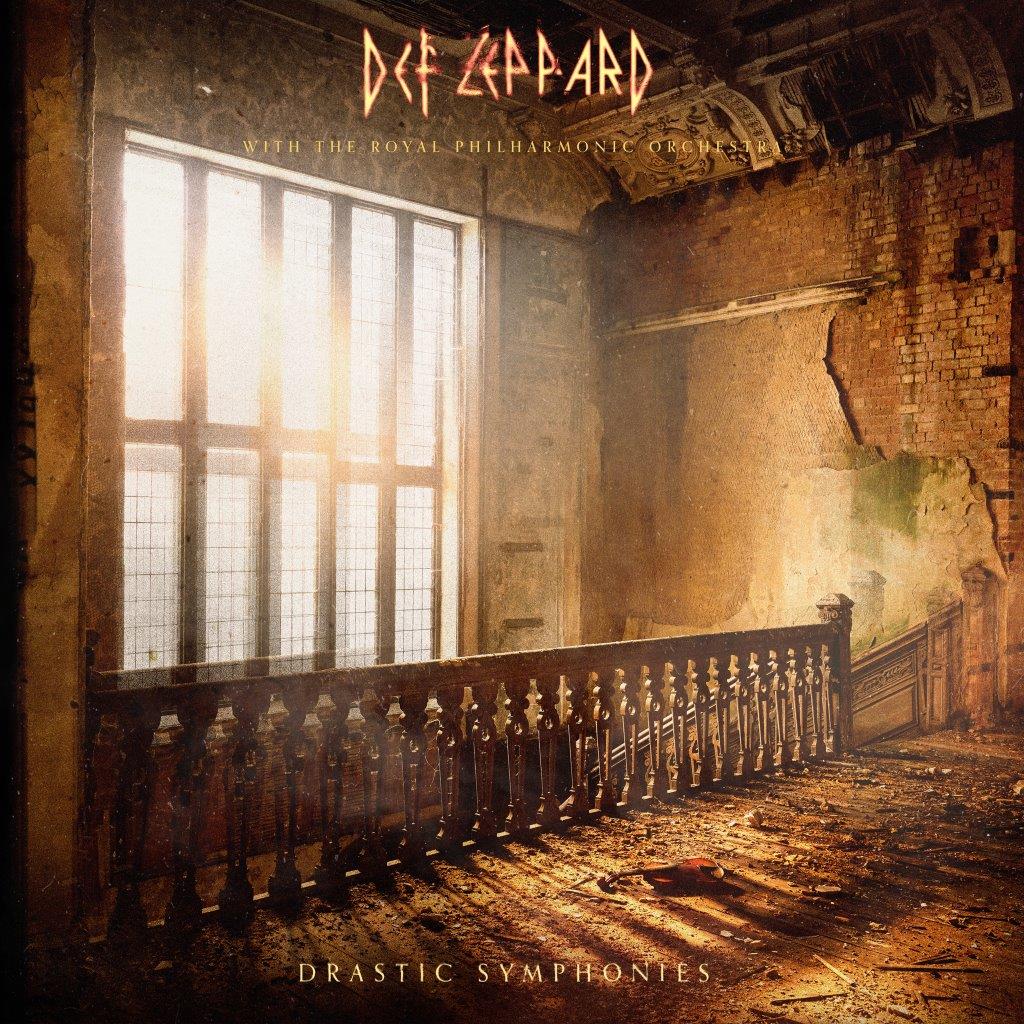 Orchestral reworkings with Royal Philharmonic • Physical Atmos Mix
Def Leppard will release a new album called Drastic Symphonies in May in collaboration with the Royal Philharmonic Orchestra.
Recorded at Abbey Road Studios, the band have drastically "deconstructed and reimagined" some of their biggest hits. The tracks include new vocal and guitar recordings as well as the fresh arrangements.
The album will be available on 2LP vinyl, CD and a special CD+blu-ray edition with the Blu-ray Audio element featuring the album in Dolby Atmos, DTS-HD Master Audio 5.1 and PCM stereo. The Blu-ray also offers a bonus track not on the other formats ('Have You Ever Needed Someone So Bad'). The Atmos Mix is by Richard Whittaker.
This CD+blu-ray isn't an SDE-exclusive, however there's a couple of reasons to consider pre-ordering from the SDE shop. The first is that this is a limited edition and we'll have a guaranteed stock allocation and the second is that I'm hoping to add Steven Wilson's Atmos Mix of Diamond Star Halos to the SDE-exclusive blu-ray schedule later this year, so anyone who chooses to support SDE and orders Drastic Symphonies from the SDE shop will get priority if/when that happens (via early notification). You can use the 'buy button' below ('add to cart') as a quick way to order via SDE.
Drastic Symphonies is released on 19 May 2023 via UMR.
Compare prices and pre-order
Def Leppard
Drastic Symphonies - CD+blu-ray
Compare prices and pre-order
Def Leppard
Drastic Symphonies - 2LP vinyl
Compare prices and pre-order
Def Leppard
Drastic Symphonies - CD edition
Tracklisting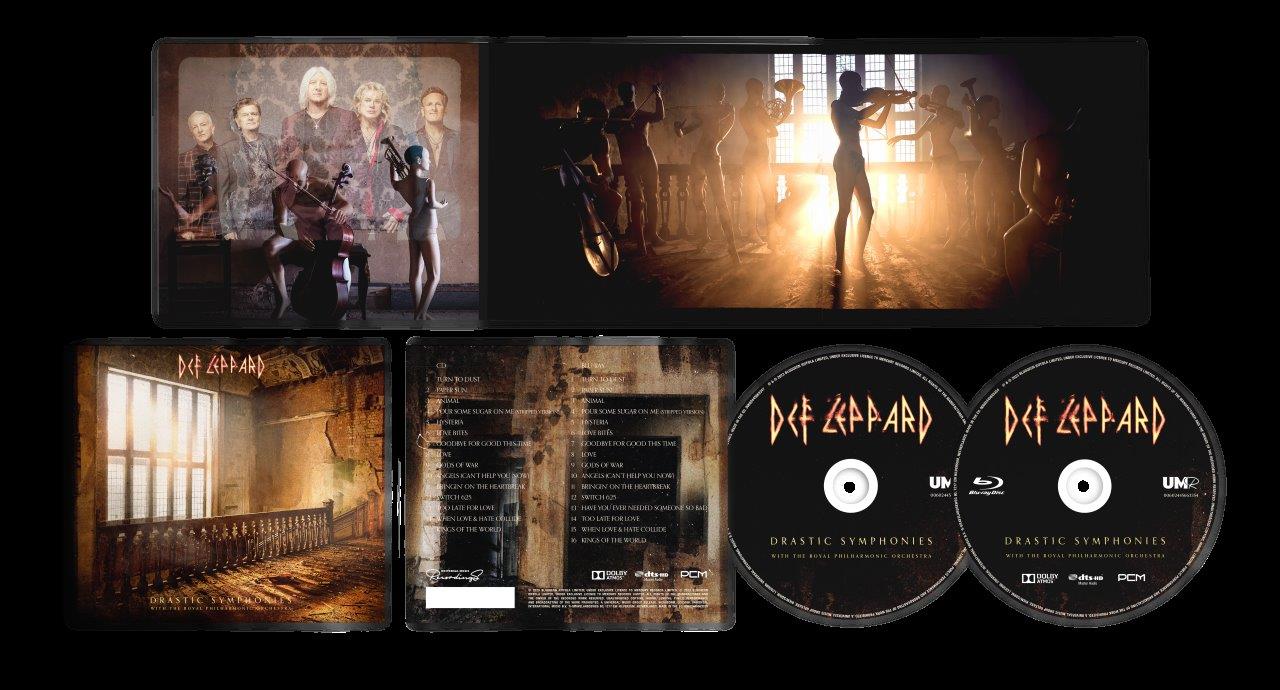 Drastic Symphonies Def Leppard
/
CD 1

Turn To Dust
Paper Sun
Animal
Pour Some Sugar on Me (Stripped version)
Hysteria
Love Bites
Goodbye For Good This Time
Love
Gods Of War
Angels (Can't Help You Now)
Bringin' On The Heartbreak
Switch 625
Too Late for Love
When Love & Hate Collide
Kings Of the World

Blu-ray with Atmos Mix

Turn To Dust
Paper Sun
Animal
Pour Some Sugar on Me (Stripped version)
Hysteria
Love Bites
Goodbye For Good This Time
Love
Gods Of War
Angels (Can't Help You Now)
Bringin' On The Heartbreak
Switch 625
Have You Ever Needed Someone So Bad (Atmos Bonus Track)
Too Late for Love
When Love & Hate Collide
Kings Of the World

LP 1

Side A:

Turn To Dust
Paper Sun
Animal
Pour Some Sugar on Me (Stripped version)

Side B:

Hysteria
Love Bites
Goodbye For Good This Time
Love

LP 2

Side C:

Gods Of War
Angels (Can't Help You Now)
Bringin' On The Heartbreak
Switch 625

Side D:

Have You Ever Needed Someone So Bad (Vinyl Bonus Track)
Too Late for Love
When Love & Hate Collide
Kings Of the World

Turn To Dust
Paper Sun
Animal
Pour Some Sugar on Me (Stripped version)
Hysteria
Love Bites
Goodbye For Good This Time
Love
Gods Of War
Angels (Can't Help You Now)
Bringin' On The Heartbreak
Switch 625
Too Late for Love
When Love & Hate Collide
Kings Of the World