 News
Del Amitri / Fatal Mistakes
First album in over 18 years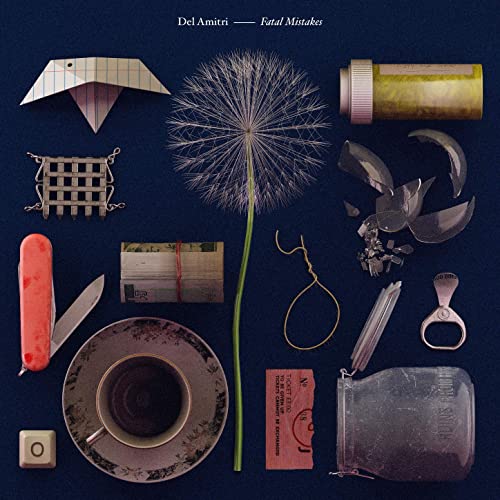 Scottish band Del Amitri return with a new album, Fatal Mistakes, in the first part of next year.

This will be the band's seventh studio album and their first since 2002's Can You Do Me Good? The band went on a long hiatus after that record, but hit the road for reunion tours in 2014 and 2018.
They finished recording Fatal Mistakes just before the first UK lockdown in March this year, and as well as bassist/vocalist Justin Currie and guitarist Iain Harvie, drummer Ash Soan, Andy Alston (keys/percussion), Kris Dollimore (guitar) played on the sessions. The album was produced by Dan Austin.
The first song available from the record is Close Your Eyes And Think Of England, which you can preview, above.
Signed product and bundles are sadly no longer available via the artist store
Fatal Mistakes is released on 28 May 2021 (was 30 April) via Cooking Vinyl.
Compare prices and pre-order
Del Amitri
Fatal Mistake - signed CD
Compare prices and pre-order
Del Amitri
Fatal Mistakes black vinyl LP
Compare prices and pre-order
Del Amitri
Fatal Mistake - CD
Fatal Mistakes CD
You Can't Go Back
All Hail Blind Love
Musicians And Beer
Close Your Eyes And Think Of England
Losing The Will To Die
Otherwise
It's Feelings
I'm So Scared Of Dying
Mockingbird, Copy Me Now
Missing Person
Second Staircase
Lonely
Nation of Caners
Fatal Mistakes vinyl LP
Side A
You Can't Go Back
All Hail Blind Love
Musicians And Beer
Close Your Eyes And Think Of England
Losing The Will To Die
Otherwise
It's Feelings
Side B
I'm So Scared Of Dying
Mockingbird, Copy Me Now
Missing Person
Second Staircase
Lonely
Nation of Caners