 News
Dexys Midnight Runners / Too-Rye-Ay 'as it should have sounded' 40th anniversary reissue
3CD box set and vinyl editions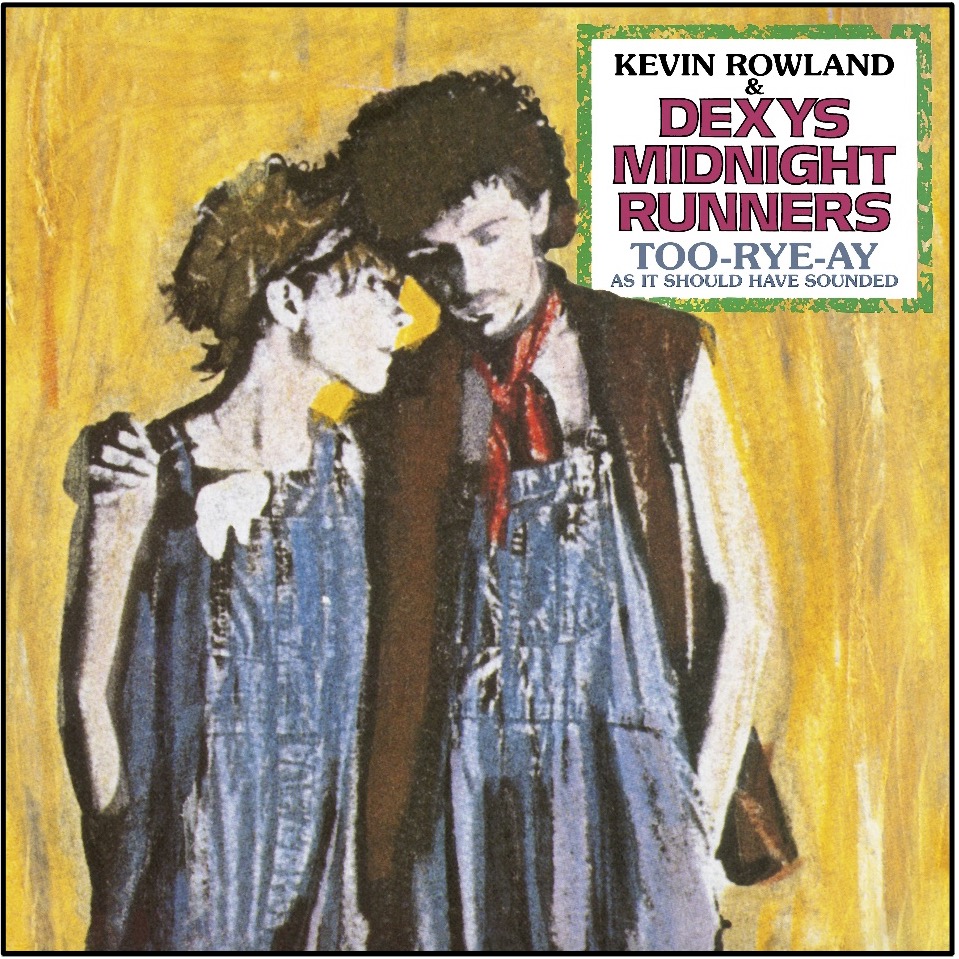 Universal Music will issue 40th anniversary editions of Dexys Midnight Runners 1982 album Too-Rye-Ay in October.
The reissues feature a newly mixed version of the record, dubbed the 'as it should have sounded' version. This is because Kevin Rowland was apparently "never happy" with the final mix, despite its success (the album reached #2 in the UK and #14 in the US). He says the following:
"The songs and performances are great, but I always felt the mixes could be better. It's my most successful album, but it doesn't sound as good as the others. This is the director's cut and it's how it should have sounded…"
Another change is the cover of the album which has been 'remodelled' using the image from the 'Come On Eileen single sleeve'.
There are two retail versions of this reissue. A 3CD edition is housed in an A5 hardcover book set with a 12-page booklet including new interviews and liner notes, rare archive photos and memorabilia. CD 1 is the 'as it should have sounded' version of the album, CD 2 features B-sides, rarities and three previously unreleased outtakes, while the final disc offers 16 tracks from the live shows at London's Shaftesbury Theatre, in October 1982.
The black vinyl edition offers just the album ('as it should have sounded'). There is a 4LP version that is D2C only but it costs £140 (along with a coloured vinyl pressing).
Too-Rye-Ay as it should have sounded is released on 14 October 2022.
Compare prices and pre-order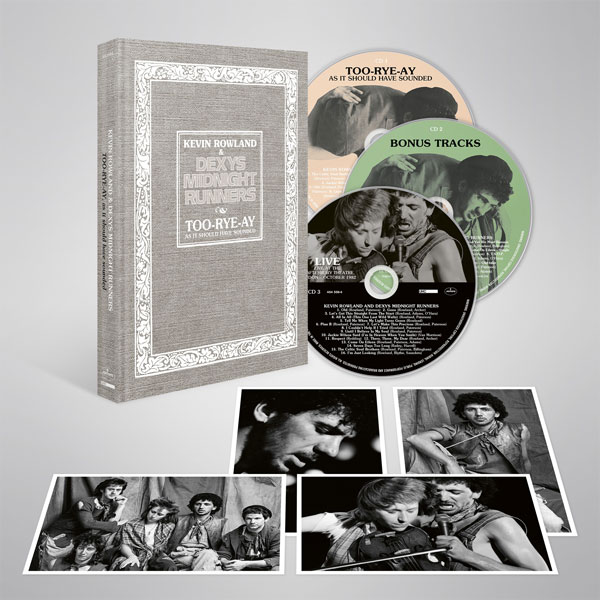 Kevin Rowland
Too Rye Ay as it should have sounded - 3CD box set
Compare prices and pre-order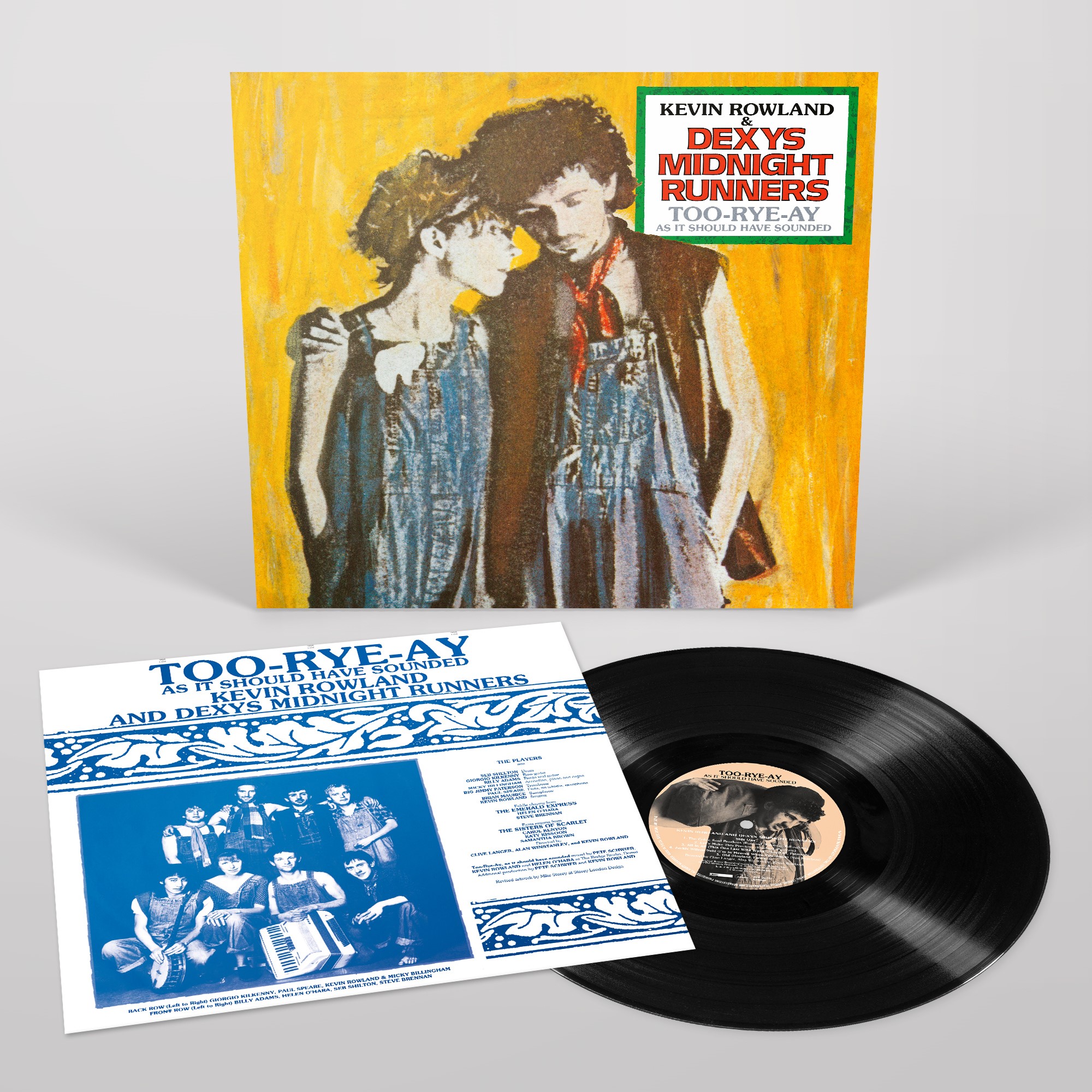 Kevin Rowland
Too Rye Ay as it should have sounded - vinyl LP
Tracklisting
Too-Rye-Ay 'As It Should Have Sounded' Dexys Midnight Runners
/
CD 1: The 1982 album – 'as it should have sounded'

The Celtic Soul Brothers
Let's Make This Precious
All In All (This One Last Wild Waltz)
Jackie Wilson Said (I'm In Heaven When You Smile)
Old
Plan B
I'll Show You
Liars A To E
Until I Believe In My Soul
Come On Eileen

CD 2: Bonus tracks – B-Sides / Out-Takes

Show Me (Single A-side – 1981)
Soon (B-side of Show Me single – 1981)
…And Yes We Must Remain The Wildhearted Outsiders (B-side of Liars A to E single – 1981)
Love Part 2 (B-side of The Celtic Soul Brothers single – 1982)
Let's Make This Precious ('Original Version' – from Too-Rye-Ay (2CD deluxe))
Come On Eileen (Single Edit – 1982)
Dubious (B-side of Come On Eileen single – 1982)
T.S.O.P. (B-side of Jackie Wilson Said.. 12" single – 1982)
Let's Get This Straight From The Start (Non-album single – 1982)
Reminisce (Part 1)(B-side of The Celtic Soul Brothers 12″ single – 1983)
Let's Make This Precious (Out-Take – Previously Unreleased)
'Smoke Your Own' (AKA Liars A To E, 1981) (Out-Take – Previously Unreleased)
Until I Believe In My Soul (Out-Take – Previously Unreleased)

CD 3: Live at the Shaftesbury Theatre – October 1982

Old
Geno
Let's Get This Straight From the Start
All in All (This One Last Wild Waltz)
Tell Me When My Light Turns Green
Plan B
Let's Make This Precious
I Couldn't Help If I Tried
Until I Believe in My Soul
Jackie Wilson Said (I'm in Heaven When You Smile)
Respect
There, There, My Dear
Come on Eileen
Seven Days Too Long
The Celtic Soul Brothers
I'm Just Looking

Side A

The Celtic Soul Brothers
Let's Make This Precious
All In All (This One Last Wild Waltz)
Jackie Wilson Said (I'm In Heaven When You Smile)
Old

Side B

Plan B
I'll Show You
Liars A To E
Until I Believe In My Soul
Come On Eileen