 News
Dire Straits / The Studio Albums 1978 – 1991 box set is finally issued on CD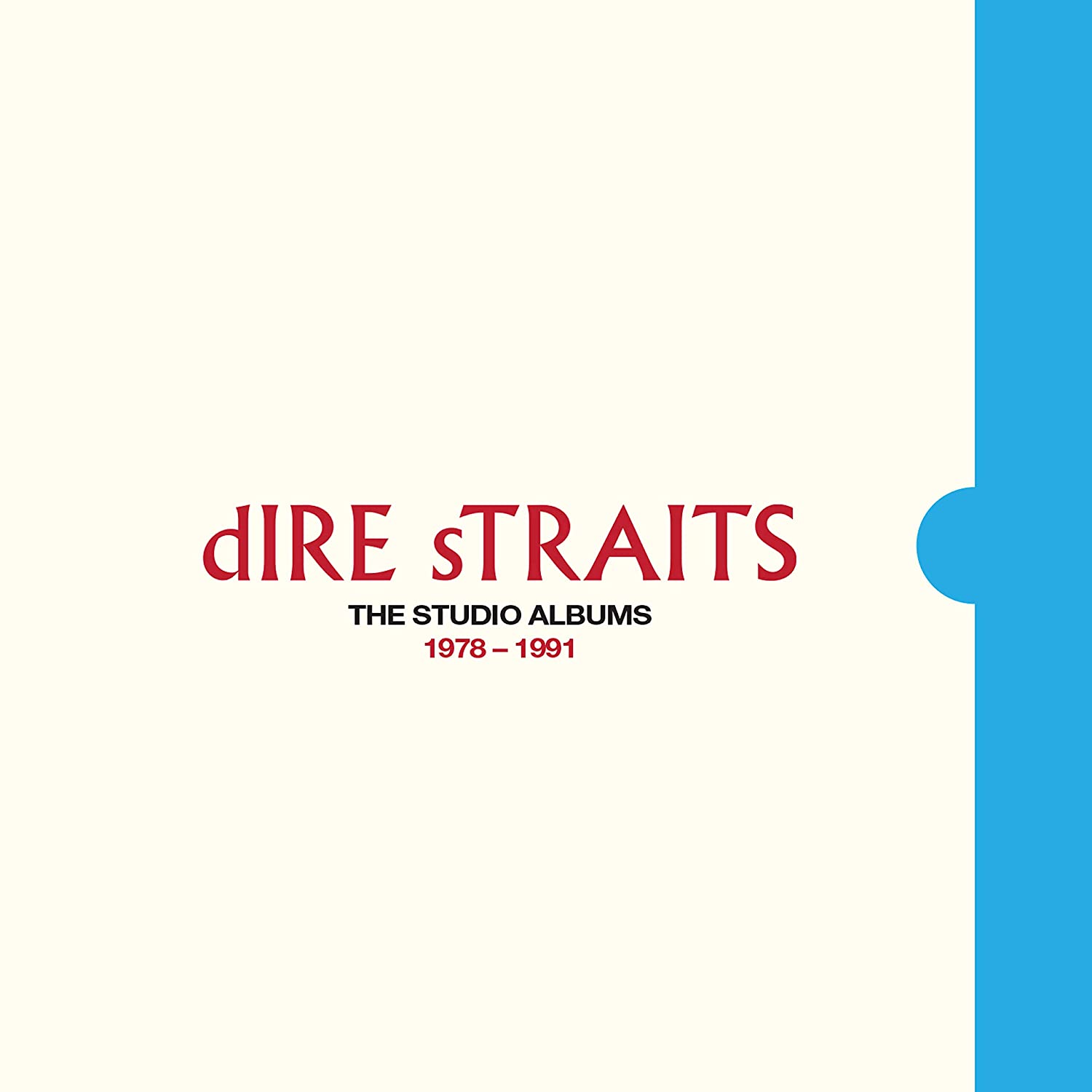 6CD box set • Great value • 8LP vinyl set re-pressed
Seven full years after the vinyl edition was released, a CD version of Dire Straits' The Studio Albums 1978 – 1991 is finally coming out.

The 'deluxe clamshell box' is a six-CD set and the six albums are: Dire Straits (1978), Communiqué (1979), Making Movies (1980), Love Over Gold (1982), Brothers In Arms (1985) and On Every Street (1991).
These are housed in vinyl replica card wallets and each album includes a poster with the original sleeve artwork (including lyrics and credits). There is no confirmation about mastering at this point in time (I've made enquiries). Update: The mastering on the CD box is confirmed to SDE (by the label) as the 1996 masterings.
Because it has been so long, the label are actually repressing the long out-of-print vinyl set too. When this first came out, after some SDE enquiries, it was confirmed that Bernie Grundman had mastered the first four titles from analogue masters, with lacquers cut by Grundman and Chris Bellman while Brothers in Arms and On Every Street were mastered by Bob Ludwig from digital masters, and cut by Chris Bellman.
As a reminder, the vinyl box is an 8LP set (Brothers In Arms and On Every Street are doubles). Also, the vinyl version of Brothers In Arms in this box features the full CD running times (the original contained edited versions of many tracks).
Both the six-CD and the 8LP vinyl box are released on 9 October 2020 via UMC/Virgin to coincide with National Album Day. The vinyl edition is available via the SDE shop using this link or the button below. For the much cheaper CD version, see the widget.
Compare prices and pre-order
Dire Straits
The Studio Albums 1978 - 1991 6CD box set
Compare prices and pre-order
Dire Straits
The Studio Albums 1978 - 1991 8LP vinyl box set
CD 1 / LP 1 – Dire Straits
Down To The Waterline
Water Of Love
Setting Me Up
Six Blade Knife
Southbound Again
Sultans Of Swing
In The Gallery
Wild West End
Lions

CD 2 / LP 2 – Communiqué
Once Upon A Time In The West
News
Where Do You Think You're Going?
Communiqué
Lady Writer
Angel Of Mercy
Portobello Belle
Single-Handed Sailor
Follow Me Home

CD 3 / LP 3 – Making Movies
Tunnel Of Love
Romeo And Juliet
Skateaway
Expresso Love
Hand In Hand
Solid Rock
Les Boys
CD 4 / LP 4 – Love Over Gold
Telegraph Road
Private Investigations
Industrial Disease
Love Over Gold
It Never Rains
CD 5 / LP 5 & 6 – Brothers In Arms
So Far Away
Money For Nothing
Walk Of Life
Your Latest Trick
Why Worry
Ride Across The River
The Man's Too Strong
One World
Brothers In Arms
CD 6 / LP 7 & 8 – On Every Street
Calling Elvis
On Every Street
When It Comes To You
Fade To Black
The Bug
You And Your Friend
Heavy Fuel
Iron Hand
Ticket To Heaven
My Parties
Planet Of New Orleans
How Long