 News
Dream Theater / Distance Over Time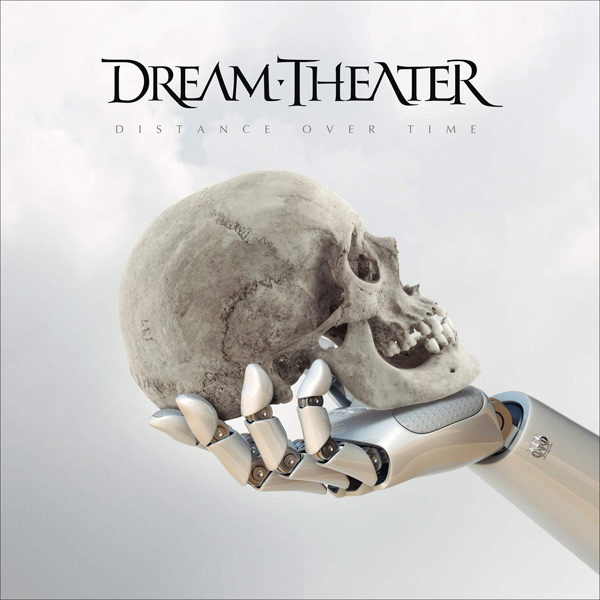 American prog metal band Dream Theater release Distance Over Time, their 14th studio album in February, and it's available in a five different physical formats with some including 5.1 surround mixes and other exclusive content.

The 9-track album was recorded over four months in Monticello, upstate New York, with the band living and working together during that entire time. "It was like going back to summer camp," says singer James LaBrie. "Being around each other the whole time made it that much more of a profound experience. I think the songs reflect the energy. It was a lot of fun to have a situation so powerful at this point in our career."
The formats for Distance Over Time are as follows
9-track jewel case CD
10-track digi-pak edition (with bonus track)
2LP+CD edition, which includes an 8-page booklet and the bonus track
Limited edition 2CD+DVD+Blu-ray artbook (includes 5.1 mix)
Deluxe Collector's Box Set
The artbook edition includes a bonus CD of instrumentals and a 5.1 surround mix on blu-ray and DVD, as well as video animations, instrumental mixes, high res stereo, stems for song 'Untethered Angel', extended liner notes, additional artwork incl. photos from the writing session and "additional video content".
The pricey deluxe collector's box set comes in a lift-off lid box (with lenticular cover art on the lid) and features the 2CD+DVD+Blu-ray artbook edition, a 2LP gatefold version pressed on white vinyl with exclusive LP artwork, an exclusive seven-inch single, a poster, art cards, slipmat, a patch, a badge and a hand-numbered certificate of authenticity.
Distance Over Time is released on 22 February 2018.
Artbook 2CD+Blu-ray+DVD edition
CD 1
1. Untethered Angel
2. Paralyzed
3. Fall Into The Light
4. Barstool Warrior
5. Room 137
6. S2N
7. At Witâ™s End
8. Out Of Reach
9. Pale Blue Dot
10. Viper King (Bonus track)
CD 2
1. Untethered Angel (instrumental)
2. Paralyzed (instrumental)
3. Fall Into The Light (instrumental)
4. Barstool Warrior (instrumental)
5. Room 137 (instrumental)
6. S2N (instrumental)
7. At Witâ™s End (instrumental)
8. Out Of Reach (instrumental)
9. Pale Blue Dot (instrumental)
10. Viper King (instrumental)
DVD/Blu-ray
1. Untethered Angel (5.1 mix) 00:06:14
2. Paralyzed (5.1 mix)
3. Fall Into The Light (5.1 mix)
4. Barstool Warrior (5.1 mix)
5. Room 137 (5.1 mix)
6. S2N (5.1 mix)
7. At Witâ™s End (5.1 mix)
8. Out Of Reach (5.1 mix)
9. Pale Blue Dot (5.1 mix)
10. Viper King (5.1 mix) (Bonus Track)
Bonus 7″ in Collector's box
1. Pale Blue Dot
2.Viper King
Jewel case CD
1. Untethered Angel
2. Paralyzed
3. Fall Into The Light
4. Barstool Warrior
5. Room 137
6. S2N
7. At Witâ™s End
8. Out Of Reach
9. Pale Blue Dot
Digi-pack CD edition
1. Untethered Angel
2. Paralyzed
3. Fall Into The Light
4. Barstool Warrior
5. Room 137
6. S2N
7. At Witâ™s End
8. Out Of Reach
9. Pale Blue Dot
10. Viper King (Bonus track)