 News
Elvis Costello releases a new album called 'Hey Clockface'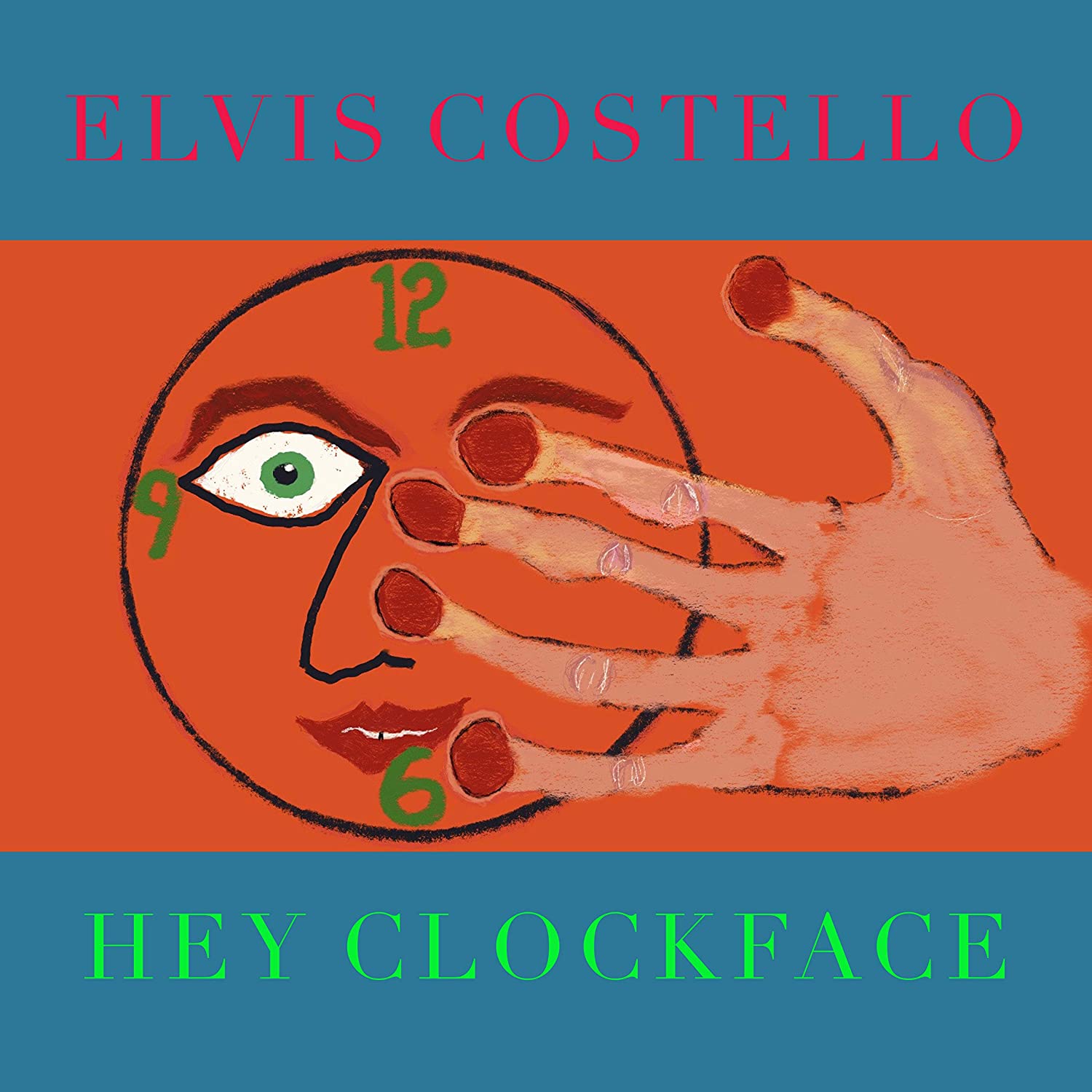 Costello follows up 2018's acclaimed Look Now
Elvis Costello returns with a new album, Hey Clockface, in October.

It was recorded in Helsinki, Paris and New York and mixed in Los Angeles. The album features the songs 'No Flag', 'Hetty O'Hara Confidential' and 'We Are All Cowards Now'.
Following the solo recording of those three tracks at Suomenlinnan Studio, Helsinki in February 2020, Costello immediately traveled to Paris for a weekend session at Les Studios Saint Germain. Costello says: "I sang live on the studio floor, directing from the vocal booth. We cut nine songs in two days. We spoke very little. Almost everything the musicians played was a spontaneous response to the song I was singing. I'd had a dream of recording in Paris like this, one day."
Like 2018's Look Now, the album is produced by Elvis Costello and Sebastian Krys. It's available as a 2LP vinyl set and on CD. The official (US-based) store has an enormous array of bundles, with some signed options.
Hey Clockface is released on 30 October 2020.
Compare prices and pre-order
Elvis Costello
Hey Clockface - 2LP black vinyl
Compare prices and pre-order
Elvis Costello
Hey Clockface - CD
1.Revolution #49
2. No Flag
3. They're Not Laughing At Me Now
4. Newspaper Pane
5. I Do (Zula's Song)
6. We Are All Cowards Now
7. Hey Clockface How Can You Face Me
8. The Whirlwind
9. Hetty O'Hara Confidential
10. The Last Confession of Vivian Whip
11. What Is It That I Need That I Don't Already Have
12. Radio Is Everything
13. I Can't Say Her Name
14. Byline