 News
Eric Clapton / The Complete Reprise Studio Albums Volume 1
12LP vinyl box set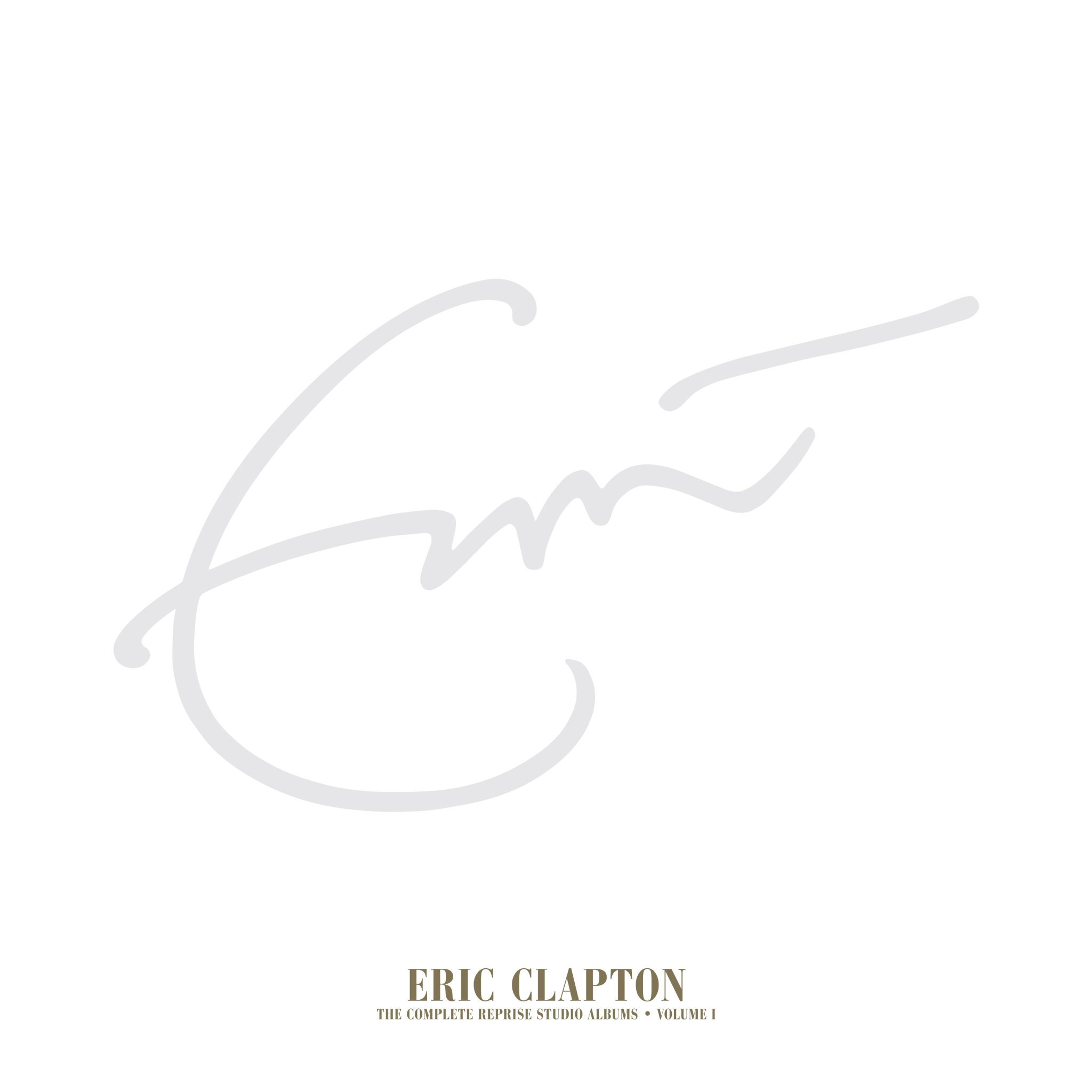 Next month Warners will release a new Eric Clapton vinyl box set called The Complete Reprise Studio Albums Volume 1.
The 12LP vinyl box contains six newly remastered studio albums issued between 1983 and 1998. They are:
Money & Cigarettes (1983)
Behind The Sun (1985) 2LP gatefold
August (1986) 2LP gatefold
Journeyman (1989) 2LP gatefold
From The Cradle (1994) 2LP gatefold
Pilgrim (1998) – 2LP gatefold
Additionally, a bonus LP, Rarities Volume 1 (1983-1998) brings together eight rare recordings from this era. Two of these are previously unreleased including a Simon Climie remix of 'Pilgrim'. Other tracks include live versions of 'White Room' and 'Crossroads' (from the B-side on the 1987 single 'Behind The Mask' and 'Theme From A Movie That Never Happened' (Orchestral)' which was the B-side to 'My Father's Eyes' from 1998.
All the music included in this set was mastered by Bob Ludwig at Gateway Mastering and the lacquers for the LPs were cut by Chris Bellman at Bernie Grundman Mastering.
You'll notice there are a lot of 2LP sets in this box. Behind The Sun and August were originally released as single vinyl records but are both are now 2LP sets ("to maximise the audio quality"), although the label have done that annoying thing of making both of them 3-sided double albums which means you are paying for 'blank' sides (it's not clear if they are etched or not).
The vinyl is at least housed in poly-lined sleeves and the box is a two-piece construction. The Complete Reprise Studio Albums Volume 1. is released on 30 September 2022, via Warner Music Group.
Compare prices and pre-order
Eric Clapton
The Complete Reprise Studio Albums Volume 1
Tracklisting
LP 1: Money and Cigarettes (1983)

Everybody Oughta
Make A Change
The Shape You're In
Ain't Going Down
I've Got A Rock 'n' Roll
Heart
Man Overboard
Pretty Girl
Man In Love
Crosscut Saw
Slow Down Linda
Crazy Country Hop

LPs 2 & 3: Behind The Sun (1985)

She's Waiting
See What Love Can Do
Same Old Blues
Knock On Wood
Something's Happening
Forever Man
It All Depends
Tangled In Love
Never Make You Cry
Just Like A Prisoner
Behind The Sun

LPs 4 & 5: August (1986)

It's In The Way That You Use It
Run
Tearing Us Apart
Bad Influence
Walk Away
Hung Up On Your Love
Take A Chance
Hold On
Miss You
Holy Mother
Behind the Mask

LPs 6 & 7: Journeyman (1989)

Pretending
Anything For Your Love
Bad Love
Running On Faith
Hard Times
Hound Dog
No Alibis
Run So Far
Old Love
Breaking Point
Lead Me On
Before You Accuse Me

LPs 8 & 9: From The Cradle (1994)

Blues Before Sunrise
Third Degree
Reconsider Baby
Hoochie Coochie Man
Five Long Years
I'm Tore Down
How Long Blues
Goin' Away Baby
Blues Leave Me Alone
Sinner's Prayer
Motherless Child
It Hurts Me Too
Someday After A While
Standin' Round Crying
Driftin'
Groaning The Blues

LPs 10 & 11: Pilgrim (1998)

River Of Tears
Pilgrim
Broken Hearted
One Chance
Circus
Goin' Down Slow
Fall Like Rain
Born In Time
Sick And Tired
Needs His Woman
She's Gone
You Were There
Inside Of Me

LP 12: Rarities Vol 1 (2022)

Stone Free
Crossroads – Live
White Room – Live
Theme From A Movie That Never Happened (Orchestral)
Pilgrim – Remix *
32-20 Blues – Live
County Jail Blues – Live
Born Under A Bad Sign*

*Previously unreleased