 News
Essential ABC and UB40 3CD sets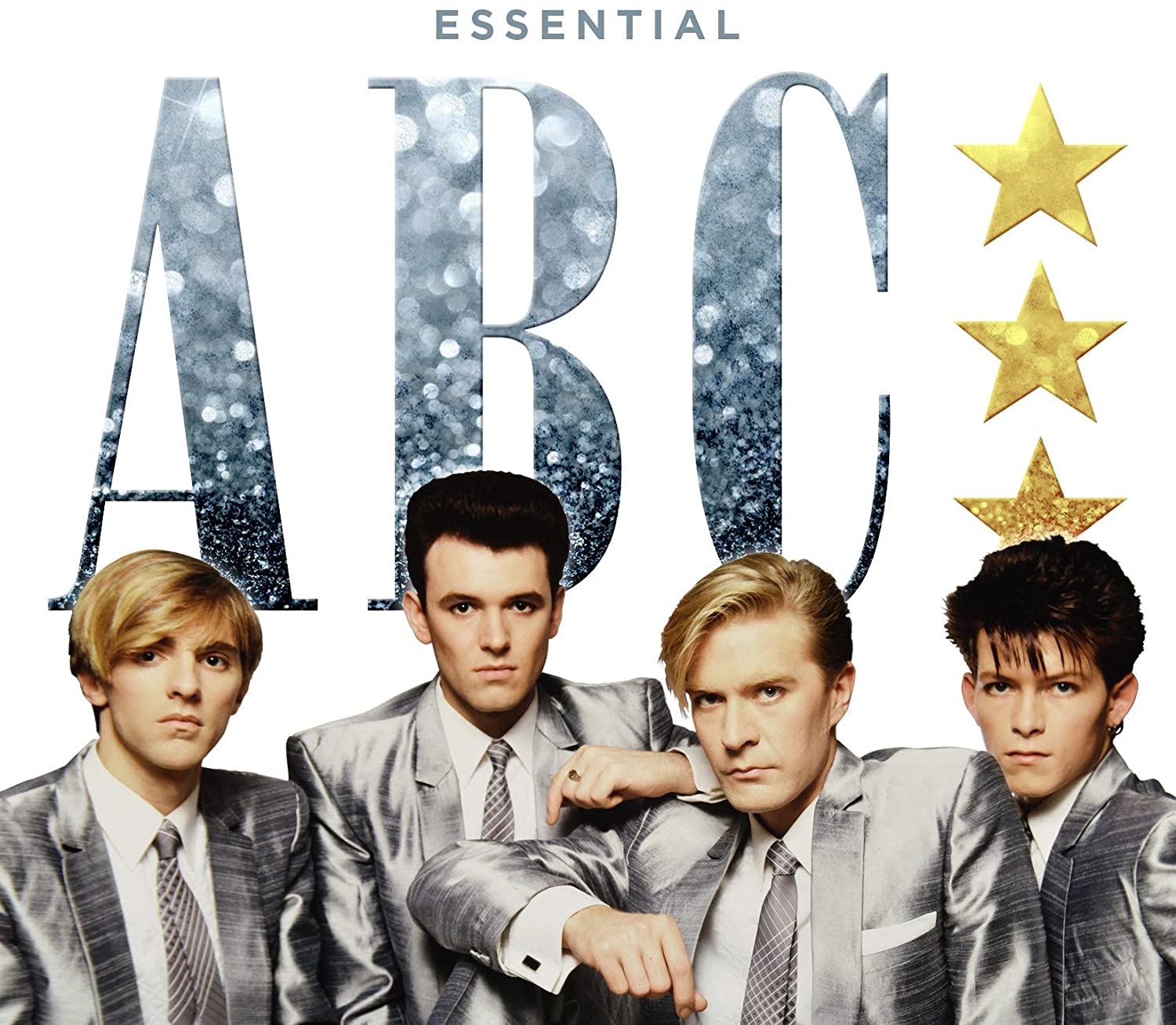 Great value packages out this week
UMC continue with their popular 'Essential' series, with two new triple-CD sets featuring ABC and UB40 respectively.

These offer insane value, and actually, not bad packaging, coming in six-panel card wallets. The ABC set covers the years between 1981 and 1990 and includes all ten of the band's top 40 singles, including 'Poison Arrow', 'The Look of Love' and 'When Smokey Sings'. CD 2 and CD 3 also offer some remixes to keep things interesting.
The UB40 package spans an even longer period (1980-2003) and features more hits. In fact, the band scored 53 top 75 singles during this time and a whacking 49 of them are on Essential UB40, including their three number ones, 'Red Red Wine', 'I Got You Babe' (with Chrissie Hynde) and '(I Can't Help) Falling In Love With You'. There's so many hits this collection doesn't really allow room for 12-inch versions like the ABC offering, but no matter, at £5.99 a pop these are crazily good value and perfect for the car.
Essential ABC and Essential UB40 are released this Friday, on 9 October 2020.
Compare prices and pre-order
ABC
Essential ABC - 3CD set
Compare prices and pre-order
UB40
Essential UB40 - 3CD set
Essential ABC
CD 1
1 Poison Arrow ABC
2 Tears Are Not Enough ABC
3 Overture ABC
4 That Was Then But This Is Now ABC
5 Many Happy Returns ABC
6 Date Stamp ABC
7 Show Me ABC
8 Theme from 'Mantrap' ABC
9 The Night You Murdered Love ABC
10 Love's a Dangerous Language ABC
11 The Power of Persuasion ABC
12 Hey Citizen! ABC
13 How to Be a Millionaire ABC
14 Tower of London ABC
15 15 Storey Halo ABC
CD 2
1 The Look of Love (Pt. 1) ABC
2 All of My Heart ABC
3 S.O.S. ABC
4 Be Near Me ABC
5 Vanity Kills ABC
6 Ocean Blue (Single Mix) ABC
7 Poison Arrow (Jazz Remix) ABC
8 Bad Blood ABC
9 Rage and Then Regret ABC
10 When Smokey Sings (The Miami Mix) ABC
11 The Night You Murdered Love (The Whole Story) ABC
12 King Without a Crown (Monarchy Mix) ABC
13 Vanity Kills (U.S.A. Remix) ABC
14 How to Be a Millionaire (Bond Street Remix) ABC
CD 3
1 When Smokey Sings ABC
2 One Better World ABC
3 The Real Thing ABC
4 I'm in Love With You ABC
5 North ABC
6 Paper Thin ABC
7 King Without a Crown ABC
8 Tears Are Not Enough (12″ Remix) ABC
9 Alphabet Soup (12″ Remix) ABC
10 The Look of Love (USA Remix) ABC
Essential UB40
CD 1
1 Red Red Wine UB40
2 Food for Thought UB40
3 One in Ten UB40
4 Kingston Town UB40
5 Breakfast in Bed (With Chrissie Hynde) UB40
6 Dream a Lie UB40
7 Sing Our Own Song UB40
8 If It Happens Again UB40
9 Please Don't Make Me Cry UB40
10 Maybe Tomorrow UB40
11 Swing Low (With United Colours of Sound) UB40
12 Where Did I Go Wrong UB40
13 Tell Me Is It True? (Fugees Remix) UB40
14 Holly Holy UB40
15 Tyler UB40
16 The Train Is Coming UB40
17 The Way You Do the Things You Do UB40
18 Many Rivers to Cross UB40
CD 2
1 (I Can't Help) Falling in Love With You UB40
2 Don't Break My Heart UB40
3 My Way of Thinking UB40
4 I Think It's Going to Rain Today UB40
5 The Earth Dies Screaming UB40
6 Don't Let It Pass You By UB40
7 Come Back Darling UB40
8 Kiss and Say Goodbye UB40
9 So Here I Am UB40
10 C'est La Vie UB40
11 Riddle Me UB40
12 Reggae Music UB40
13 Wear You to the Ball UB40
14 Watchdogs UB40
15 I Would Do for You UB40
16 Promises and Lies (Live in the UK, 1993) UB40
CD 3
1 I Got You Babe (With Chrissie Hynde) UB40
2 King UB40
3 Cherry Oh Baby UB40
4 Homely Girl UB40
5 Higher Ground UB40
6 Rat in Mi Kitchen UB40
7 Don't Slow Down UB40
8 Until My Dying Day UB40
9 Bring Me Your Cup UB40
10 All I Want to Do UB40
11 Always There UB40
12 Here I Am (Come and Take Me) UB40
13 Dance With the Devil UB40
14 I Won't Close My Eyes (Remix) UB40
15 I've Got Mine UB40
16 Love Is All Is Alright (Remix) UB40
17 Impossible Love UB40
18 Since I Met You Lady (With Lady Saw) UB40