 News
Everything You Always Wanted To Know About Kate Bush's Running Up That Hill*
*But were afraid to ask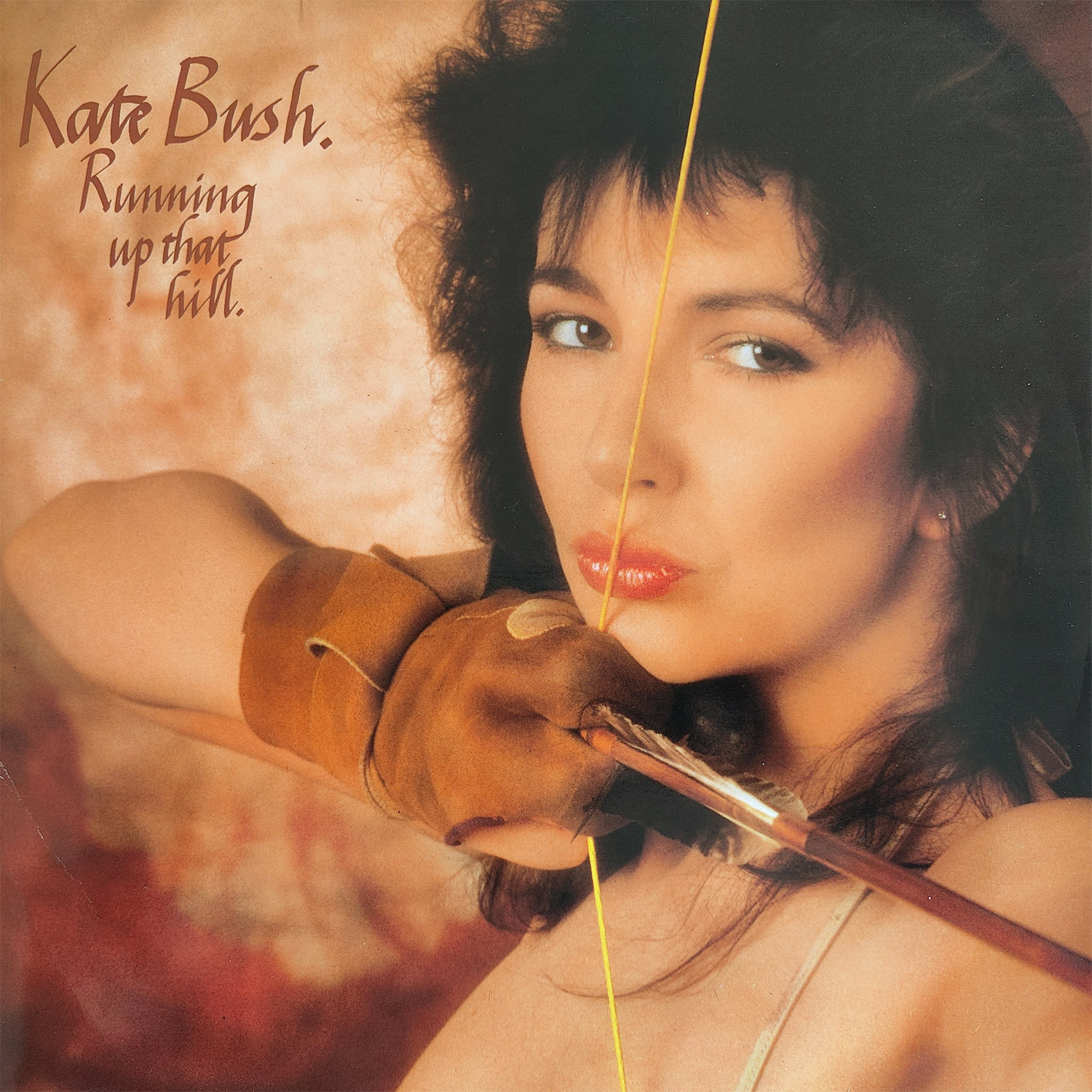 Everyone is talking about Kate Bush's 1985 single 'Running Up That Hill' at the moment, because it features heavily in the opening episode of season four of the TV series Stranger Things, available on Netflix right now. Anything that gets people talking about the brilliance of Kate is alright with SDE, and regular readers will already know that I'm a big fan and indeed, I bought the 12-inch single of 'Running Up That Hill' when it was released in August 1985!
So with that in mind, here's everything you always wanted to know about Kate Bush's 'Running Up That Hill', but were afraid to ask…
---
• Running Up That Hill was Kate Bush's 13th UK single and the first from her 1985 album Hounds of Love. It was issued on 5 August in Britain.
• Running Up That Hill was written and produced by Kate Bush. All of her output, from 1982's The Dreaming onwards, has been self-produced.
• For Running Up That Hill, Kate played the Fairlight CMI sampler/synthesizer and Del Palmer (her boyfriend at the time), engineered and played bass on the song. Kate and Del sampled and shaped the sounds on the Fairlight. Del also programmed the LinnDrum machine for that memorable drum pattern. The only other musicians are Alan Murphy on guitar (Murphy also played with Go West and Level 42 and died in 1989), Stuart Elliot (real drums, formerly of Steve Harley & Cockney Rebel) and Kate's brother Paddy, who plays a Russian stringed instrument called a Balalaika.
• The lyric to Running Up That Hill concerns relationships and trying to understand your partner better. Kate sings of making "a deal with God" to "get him to swap our places". The idea is that this, presumably temporary, switch would offer a greater insight into the other persons point of view and deliver better understanding in the relationship moving forward.
• Running Up That Hill was Bush's first single to be extended/remixed for a 12-inch vinyl single. The 12-inch remix was created by Kate and her engineer Del Palmer.
• An instrumental version of Running Up That Hill was issued on the B-side of the 12-inch, but remains unique to that release and unissued on CD.
• The UK cassette of Hounds of Love appended the 12″ Mix of Running Up That Hill to side one. No other format included the remix (although it was a bonus track on the expanded 1997 EMI 100 CD reissue).
• Running Up That Hill was originally called 'A Deal With God'. In a rare compromise, Kate was persuaded by EMI to rename it 'Running Up That Hill' to ensure that it got played on as many American radio stations as possible (the reference to 'God' was perceived as an issue). On the album the song is called 'Running Up That Hill (A Deal With God)'.
• Running Up That Hill peaked at #3 in the UK singles chart in late August 1985. UB40 featuring Chrissie Hynde's 'I Got You Babe' and Madonna's 'Into The Groove' (#1 and #2 respectively at the time) denied Kate a second UK number one, but the song remains her biggest UK hit after the chart-topping 'Wuthering Heights' (from 1978). Kate got her revenge on Madonna when Hounds of Love entered the UK album chart at number one displacing Madge's Like A Virgin.
• Running Up That Hill is Kate's biggest hit single in America. It's actually her only top 30 single, peaking at #30 on the Billboard Hot 100. Another song from the Hounds of Love ('Hello Earth') was used in an episode of Miami Vice later that year ('Bushido' first broadcast in November 1985).
• The B-side to Running Up That Hill is a short piano ballad called 'Under The Ivy'. Kate played a live version of this song for UK music programme The Tube for their 100th episode (broadcast in March 1986). You can watch this here.
• Kate did not tour the Hounds of Love album, and so Running Up That Hill was not played live until March 1987 when Kate took part in the Amnesty International charity concert The Secret Policeman's Third Ball. This performance featured Pink Floyd's David Gilmour on guitar. David had helped Kate record some demos in 1973 (when she was just 15!) and was instrumental in 'Rolling The Ball' and getting EMI to sign her. The second time Kate played 'Running Up That Hill' live was August 2014, for her Before The Dawn residency in Hammersmith Odeon, over 27 years later!
• Talking of 27, Kate was a relatively sprightly 27 years old when Running Up That Hill was issued as a single. She had already released four studio albums (The Kick Inside and Lionheart (both 1978), Never For Ever (1980) and The Dreaming (1982). Her fifth album Hounds of Love had been recorded and was issued shortly after 'Running Up That Hill'.
• A 2012 remix of Running Up That Hill with new vocals was created for the closing ceremony for the London 2012 Olympic Games. It's not clear why Kate wanted to do this, but it was linked to rumours at the time that Kate was planning to perform live, or at least appear at the event, but that didn't come to pass. Kate had 'previous' when it came to new vocals. For the 1986 compilation The Whole Story, she decided to record new vocals for her debut single 'Wuthering Heights'.
• Many of the British public would have first heard Running Up That Hill when Kate performed it on UK TV chat show Wogan, which had high viewing ratings and was a popular way for to record labels to promote new singles. She would use the same platform for her 1986 Experiment IV single and again in 1989 for This Woman's Work (which a year earlier had featured in the John Hughes romantic comedy She's Having A Baby).
• Running Up That Hill has been covered by a number of artists over the years including Placebo (2003) and Claudia Brücken and Andrew Poppy (2005).
• Since the release of Running Up That Hill in 1985, only one other Kate solo single, 2005's 'King of the Mountain', charted in the UK top ten, although the aforementioned 2012 remix of 'Running Up That Hill' did re-enter the top ten as a digital single in that year and 'Don't Give Up', her duet with Peter Gabriel reached number nine in late 1986.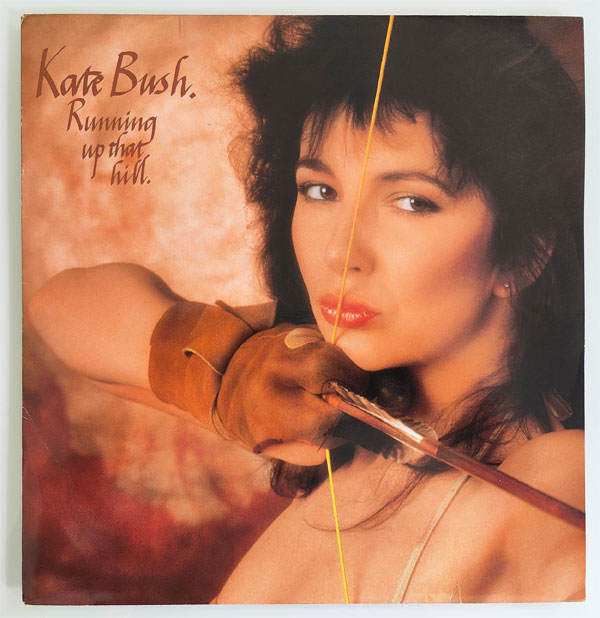 • The striking cover photo on the Running Up That Hill single was taken by Kate's brother John Carder Bush. He also took the shots on the rear of the single with lyrics to the single written on Kate's arms.
• Running Up That Hill was nominated for 'British Single of the Year' at the 1986 BPI (later Brit) Awards. It didn't win, because Tears For Fears' 'Everybody Wants to Rule The World' picked up the gong. Hounds of Love also lost out to Phil Collins' No Jacket Required in the 'British Album of the Year' category. In a triple whammy of disappointment, Kate was nominated in the 'British Solo Artist' category but Annie Lennox won the award, despite not being a solo artist.
---
How to buy Running Up That Hill
If you wish to own a physical copy of Running Up That Hill, here are your options.
Track down the original vinyl single on 7-inch or 12-inch vinyl via eBay or Discogs
Buy Hounds of Love on CD or vinyl
Buy Kate's only 'best of', The Whole Story, on CD
Compare prices and pre-order
Kate Bush
Hounds of Love - remastered vinyl LP
Compare prices and pre-order
Kate Bush
Hounds of Love - remastered CD
Compare prices and pre-order
Kate Bush
The Whole Story - CD
If you want the 12-inch version of Running Up That Hill on CD you can buy the 12-inch/B-sides/Rarities 3CD compilation called The Other Sides. This was originally unique to Kate's 2018 Remastered Part II box set, but was later issued separately. It's a great little collection, although probably not the place to start if you're new to Kate!
Compare prices and pre-order
Kate Bush
The Other Sides - 3CD set
Tracklisting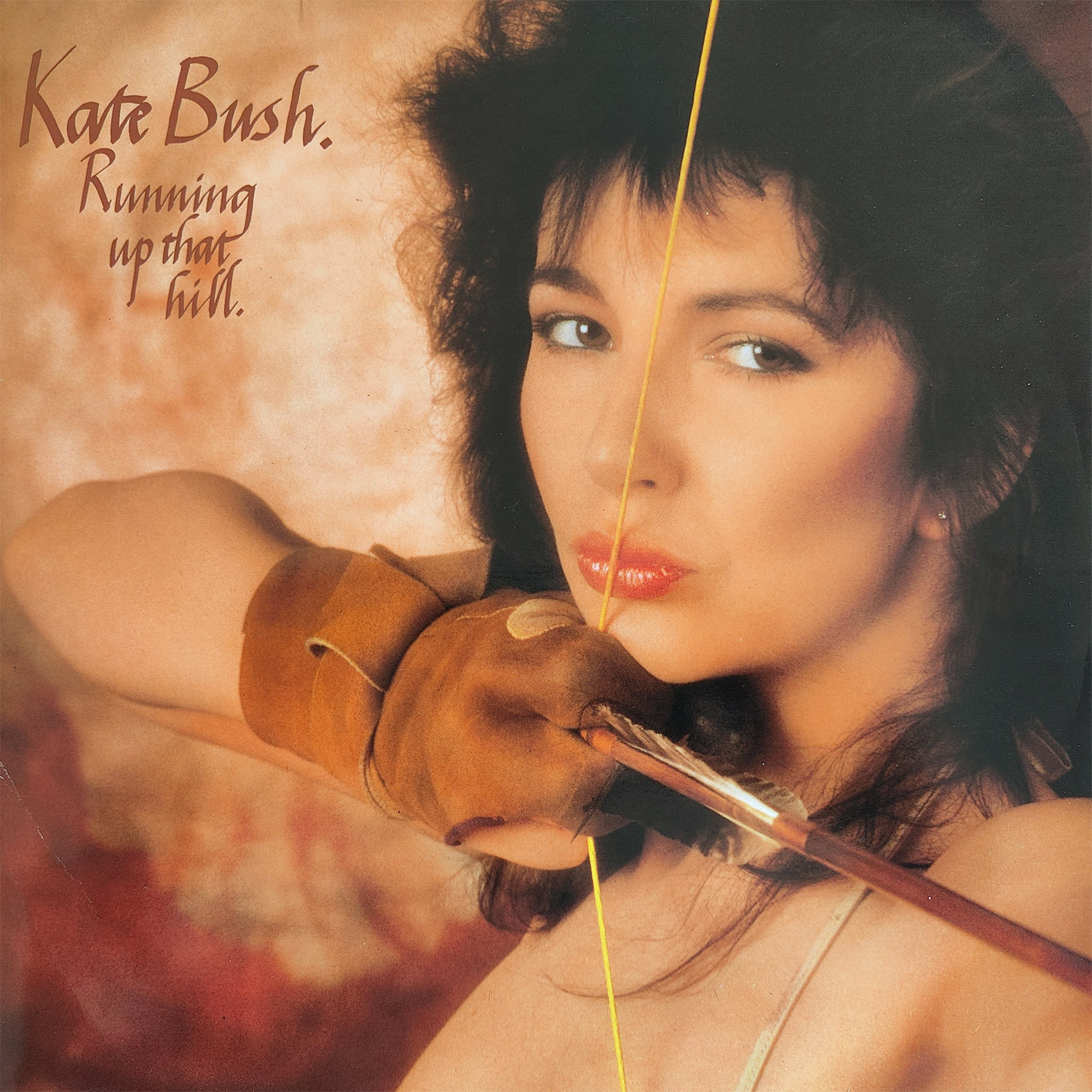 Running Up That Hill Kate Bush
/
12-inch vinyl
Side A

Running Up That Hill (12″ mix, although not labelled as such)

Side B

Under The Ivy
Running Up That Hill (instrumental)