 News
Exclusive: Music journalist Pete Paphides launches new reissue label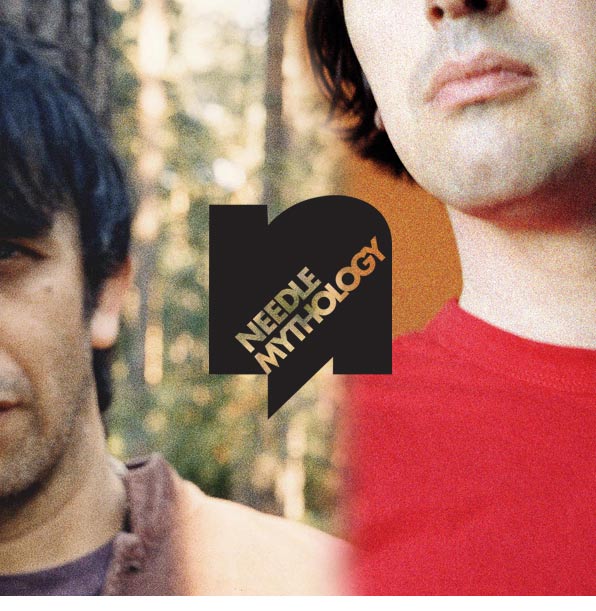 Inaugural releases: Stephen Duffy and Ian Broudie reissues • Paphides discusses the new initiative with SDE • SIGNED exclusives on the SDE shop
SDE can exclusively reveal that music journalist and broadcaster Pete Paphides has started a new record label called 'Needle Mythology' that will offer high quality vinyl reissues of albums that have been previously unavailable on the format. Titles from Ian Broudie and Stephen Duffy are confirmed, with bonus tracks available on both. Expanded CD editions are also available.

The initiative came from Paphides' desire to see some of his favourite albums available on vinyl that have never been released on the format. This frustration at this lack of availability, combined with his renowned passion – and in some cases personal relationships with the artists in question – have resulted in him creating Needle Mythology and undertaking a series of reissues which not only have the full blessing and cooperation of the artists in question, but offer up some remarkable bonus content.



Needle Mythology's reissue of I Love My Friends boasts new artwork
Stephen Duffy's 1997 album I Love My Friends (produced by Stephen Street) is not only issued on vinyl for the first time, but reverts to the songwriter's initial vision – the original track listing and running order (altered at the insistence of the label) that doesn't include the the pair of Andy Partridge produced tracks. Those two songs ('You Are' and 'What If I Fell In Love With You') are still included, but form part of the content of a bonus seven-inch EP. A two-CD edition offers a remarkable bonus disc of unreleased I Love My Friends-era demos.
A remastered and repackaged version of Ian Broudie's only solo album Tales Told (from 2004) will be available on vinyl for the first time and come in a gatefold package (featuring an alternate cover photo) with a seven-inch EP of bonus tracks. The same content is also being issued on CD.
Fans of either artist should head over to the SDE shop, which is exclusively offering SIGNED editions of both titles on CD and vinyl. Interview with Pete Paphides below.
---
SDE spoke to Pete Paphides about Needle Mythology and began by asking him why he started the label…
Pete Paphides: Because I wanted to buy these records, and they didn't exist in the form that I wanted to own these records. Literally, all I could do was dream about owning them, because they didn't exist in real life. I think any record collector has probably had that same fantasy. So, that was the long and short of it really. I couldn't sit around waiting for someone else to do it any longer.
SDE: Can you explain where the name 'Needle Mythology' came from?
Pete Paphides: So, 'Needle Mythology' comes from a Stephen Duffy song. It comes from a song from the album called Duffy which came out prior to the one that we're putting out, which actually did come out in limited quantities on vinyl.  So, the song is called 'Needle Mythology', and it's actually a song about someone who's addicted to hard drugs, and addicted to the romance of hard drugs. So yes, we've kind of hijacked that phrase, and made it mean something else. But I love it, because that's what it's all about really. There is this kind of mythology around a great vinyl record, so that's kind of what we're trying to ring-fence.
SDE: Good to see that you aren't ignoring the humble CD.
Pete Paphides: No. My personal feeling is that the rumours of the CD's demise are grossly exaggerated. CDs still sell more than records, when it all comes down to it. And in certain territories, Japan being the most obvious one, CDs are way more popular than vinyl. Just as those of us who like vinyl, love the look and feel of vinyl, obviously there's a way of doing CDs which sates the same or equivalent impulses. So if there's a demand for a CD version of the same thing, then who am I to ignore that?  And all we can do is try and make it look and sound as beautiful as possible, so that's what we're doing.
SDE: And the first two albums you are putting out will be Tales Told, Ian Broudie's solo album from 2004 and the Stephen Duffy's I Love My Friends from '97. What do those two records mean to you?
Pete Paphides: Well I'll start with the Ian Broudie one. That was a record that I heard back when it was released, when it was sent to me as a reviewer. And I've always loved Ian Broudie. I think Ian is actually a strangely misunderstood songwriter. I think there's a kind of melancholy at the heart of what he does. I think the reason why a lot of people think 'Three Lions' is one of the best football songs of all time is because it's really about disappointment, and about the tension between disappointment and that idealism that there might be a perfect moment out there, that is still attainable.
And actually, what Ian does, most of the time is, he does that when he's singing about love.  Like a song like 'Pure' is a classic example of that. And the thing about 'Tales Told' is it's an album about the flip side of that. What happens when real life gets in the way? And it's an album that was written in the wake of… as a divorce was happening.  And it's about uncertainty, and it's about coming to terms with the fact that you can be a romantic idealist, and you can believe in forever love, and forever romance, but sometimes it's not up to you. And so, it's a very flipside of that. It's an album he made when he wasn't quite sure, he was pondering his options.  He wasn't quite sure what he was going to do next.  But it captures this lovely moment.
He was producing The Coral, up in Liverpool, they were a new band, and he was just kind of showing them the ropes. And in his down time, back in the hotel, he was just writing these beautiful songs, just about his situations. And just on an ad hoc basis he was getting members of The Coral and The Zutons and a couple of other people to play on them. So, it's quite an informal sounding record, but it's a very raw one, the melodies are very beautiful. And so, I love that. And I met Ian, about ten years ago and I said "Look, one day, someone should put that record out on vinyl, and if no-one else is going to do it, I'd like it to be me."  And he said "Yes, sure."
And with the Stephen Duffy record… Stephen is probably my favourite, you know?  You know you have a songwriter who when all is said and done, they're kind of your favourite, they're the one you root for. Stephen is that songwriter for me.
I had interviewed him a few times; I'd met him a few times, by the time that he recorded this album. It's his second album for Indolent. And so, he sent me a cassette of it, the week he finished recording it. And I played it, and I just couldn't believe my ears, because it felt like the record I thought he was born to make. It was really confessional, it just sounded quite raw. But the arrangements were brilliant, the production was amazing – a classic Stephen Street production. And I just played it constantly in the car. That was just before Christmas 1996. Just after Christmas he called me again and he said "The label aren't sure, they want me to go into the studio and record two songs with Andy Partridge producing, which they might be able to release as singles."
And when I saw which two songs he had removed in order to make room for the Andy Partridge songs, my heart sank slightly. Because he had completely changed the entire balance of the album. It was still a good album, and got very well reviewed, but it wasn't the album that I'd sort of fallen in love with. And again, years later, I thought well if I'm doing a label, then it's time to really try and put out the album that Stephen had meant to put out all along.  So, that's what that is.
SDE: And just to be clear, this new edition of the album has never been released in this form. It's as he wanted it to be released?
Pete Paphides: Yes. So, there are two songs that have been restored to the album which are called 'Mao Badge' and 'In The Evening of Her Day'. And in my view anyway, sky high highlights of his back catalogue. I'll never understand quite why he saw fit to remove those when making room for the two Andy Partridge songs. They're just so beautiful. Of course there will be people who bought I Love My Friends and are legitimately attached to the Andy Partridge songs. So, what we've done, what I've done is, I've put them on a seven inch single. And I feel that they go better on a seven inch single, because they don't sound like Stephen Street productions, they sound like separate entities. So, it felt like the natural home for those songs, was a seven inch.
SDE: During your career you've obviously developed associations, relationships – friendships – with some of these artists.  So, do those relationships, that trust, effectively allow you to get access to material, that others might not be able to?
Pete Paphides: I hope so. I don't know, but I certainly hope so. I've always tried to write about music in the way that corresponds the experience of a fan. I've never stopped buying records, and I think if you buy records, it keeps you connected to that mindset, and it keeps you excited. And so, I've just kept on good terms with the people whose records I've liked, and have been lucky enough to meet. I used to write fan letters to Stephen Duffy, before I was a music journalist, so with some of these artists, my relationship to them predates being a music journalist. So, it's nice that I'm able to be a fan again, in a way, rather like I was in the first place.



"Ian looking you straight in the eye". Revised artwork for 'Tales Told'.
SDE: And like me, and like SDE readers, you obviously value the physical item and having a physical product?  Tell us a little bit about the packaging and the mastering and the attention to detail that has gone into that side of things?
Pete Paphides: Yes.  We're just trying to create what we want to own. So, with regards to the Ian Broudie record, the first thing I had to do was meet Ian and say "Okay, well how are we going to replicate the artwork on a 12 x 12″ basis?" I looked through some photographs that Ian had from the sessions, and I found a really fantastic image blown up on photographic paper –  it was about maybe A3 size, maybe more – and it was from the same sessions, the same photograph session as the sleeve. But on the original sleeve of Tales Told, you've got Ian looking down with his fringe kind of obscuring his eyes.  This is Ian looking you straight in the eye. It's the only photograph I've seen of Ian with his glasses off.  And it's really powerful. It's totally exposed, which is of course what the record is as well. There's no production, to kind of conceal the kind of mood of these songs, it is just totally raw.  So, we both agreed that that seemed like an appropriate image for this release of it.  The original didn't have lyrics, but we got the lyrics. And then, Ian kindly played me various alternate versions and outtakes and we chose four that we were both happy with. And I felt like a competition winner to be honest, you know? I'm in his house, he's playing me stuff that he has never played me before, it was amazing.
And the same with Stephen. Stephen wanted brand new artwork. He had some photographs that had never made it out at the time, that he was very happy with. And then we've been working with a designer, who's actually a really brilliant artist called James Gosling, he's doing all the sleeves, and Stephen and James have just been collaborating the whole time on a set of images, and fonts, they both have. The discussion about fonts and alone was a fortnight long. And I've just been kind of gazing on excitably, as all these things have come together.
And in terms of the mastering, we had both albums mastered for vinyl. We went to Electric Mastering, which for vinyl mastering is just the best in Britain. Anyone in this kind of sphere or activity will tell you that if you can get Guy Davie to master your record to vinyl, then it's going to maximise the kind of warmth and punch of that particular format. So, Guy did a brilliant job. And we're using the old EMI pressing plant in Hayes, the Vinyl Factory pressing plant, which again is universally well regarded.
I'm just trying to make it beautiful in every regard and I hope people will agree that it is.
Both reissues are out on 10 May 2019. A limited quantity of SIGNED vinyl and signed CD editions of both I Love My Friends and Tales Told are available to pre-order right now from the SDE shop.